04 Mar 2022
Join the #Soothement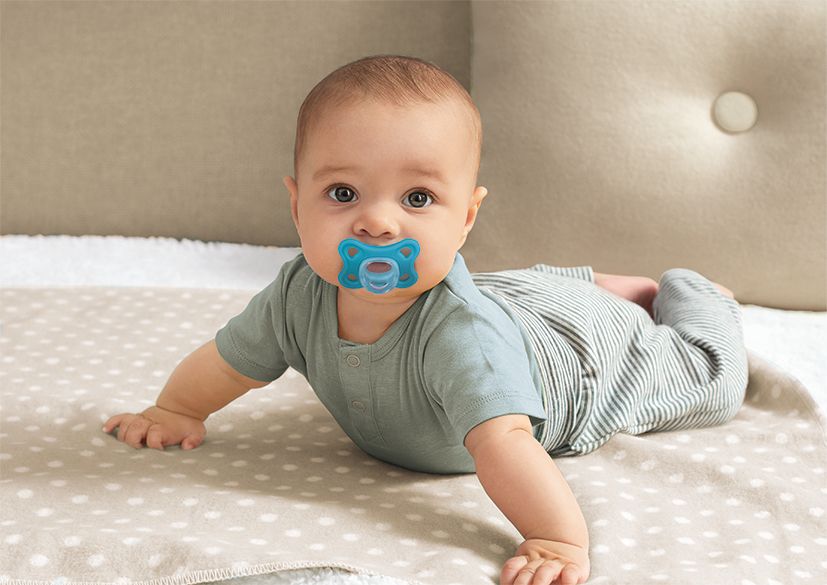 #Soothement
Fact - one of the most natural and soothing things for baby to do is suck. It's a powerful instinct that they are born with. Yet despite this interesting 'little-knownfact', many parents feel cautious about using a soother. Here to challenge myth and out-dated views is MAM, the worldwide leader of baby products, with its #soothement movement. Their extensive range offers #soothement and comfort for the very youngest of babies right through their early years and they want to be sure parents can access the right information, the right soother to relax and calm baby. MAM invests the utmost care and attention to their soothers which are developed alongside experts in medicine and technology to make 100% safe. All MAM soothers are unique and innovative in design and function, combining medical benefits and high product safety standards. From skin friendly shields to orthodontic teats, all soothers are designed for healthy oral development and are soft, flexible and small enough to minimise impact on oral development. This satisfies baby's sucking needs - giving parents piece of mind. Anytime, anywhere and for any occasion, there is a product that addresses baby's needs. Learn more - As part of #soothement, MAM offers expert advice to parents. For more information, join the MAM club, which updated regularly with MAM products and offers.
MAM LAUNCH SIZE 2 COMFORT
Why the Comfort Soother? MAM soothers are created with baby's comfort in mind. Made from extra soft gentle material and 100% high quality silicone, not only is comfort considered - but so is practicality. Unlike regular soothers, MAM Comfort Soother's are compact and lightweight in design that heightens its ability to easily stay in baby's mouth and ideal for tiny hands to grasp. Its butterfly shaped shield also provides ample space for baby's nose and the soft skin-friendly material gives baby that familiar feel they crave. Development and Design Every aspect of MAM Comfort's design considers baby's future. Its lightweight and thin necked teat was created to put less pressure on emerging teeth to support a healthy oral development. MAM's unique low weight soothers assures that the lips and tongue muscles are not overburdened whilst sucking. Perfected in Collaboration with Clinical Experts The MAM Comfort Soother is a product of 7 years' worth of intensive research and development across multiple expertise. It was created in collaboration with dentists, paediatricians, paediatric nurses, speech therapists, technicians and designers – all included to give the best product possible. It is also compatible with standard medical devices and its symmetrical shape makes it easier for clinical staff to handle. Premature Babies Aren't Excluded Around 10% of all babies are born prematurely and many of them will initially experience major difficulty when sucking and swallowing, The MAM Comfort soother was designed to help aid them in doing so. It Doesn't Stop at Soothing Not only does sucking satisfy baby's instinct, but it also has calming and pain-relieving effects.
MAM ORIGINAL
Why the Original Soother? MAM Original soother is best known for its flat, symmetric and orthodontic teat shape which holds a 94% acceptance rate with babies., This soother is a tried and tested product that has been on the market for many decades and loved by mum Designed With Care The unique MAM design combined with the wide range of collections make it a stylish and MAM soother for every situation. The Original Soother holds the base design that has since been combined with a wide range of collections, heightening its reliability and style factor. Sterilising Sterilising has never been this easy as all MAM soothers are packed in the convenient Steriliser box, perfect for parents on the go. Simply add water, microwave for 3 minutes and the soother will be clean and ready for use once more. Nice and easy for quick cleaning at home too!
MAM AIR
Why the Air Soother? The wonderful aspect of MAM Air Soother, aside from giving baby that extra ease to breathe, is its unique design that allows parents to see their baby's beautiful smiles whilst using the soother. It gives both parent and baby the space to express your happiness. Designed Considering Development With a design different to the others, MAM Air was created with baby's breathing in mind. The Air Soother was created with a flat, symmetric tear and an extra-large air hole so that the baby's sensitive skin can breathe. It's unique ability to allow more air in whilst in baby's mouth also prevents common soother irritation and reddening, creating comfortability and ease to an everyday task.
MAM PERFECT
Why the Perfect Soother? The Perfect Soother was designed with great consideration of baby's teeth and their growth. Some other soothers can be too thick and hard, the use of them can result in the risk of misaligned teeth. The MAM Perfect soother goes against the normal design, successfully reducing the risk whilst supporting healthy teeth and jaw development. The Experts Included The stunning design of the Perfect Soother was not only perfected by MAM, but also in collaboration with dentists, orthodontists and paediatricians, created by the best for the best. Designed to Perfection The MAM Perfect Soother was designed 60% thinner and 4 times more flexible than other comparable soothers. Its extra thin shape allows baby's mouth to close in a more natural position, giving their teeth enough room to grow normally. Not only that, but the use of SkinSoftTM silicone surface gives baby that extra sense of familiarity. The Experts Agree Dr Rebecca Slayton Professor Emerita in the Department of Pediatric Dentistry, University of Washington School of Dentistry, says "The unique thin neck design of the MAM Perfect allows baby's mouth to close in a more natural manner. I would recommend the MAM Perfect as it supports healthy, natural development of the teeth and jaws."
Mam@tigerbond.com @mambaby_uk/ mambaby.co.uk