Angel Babybox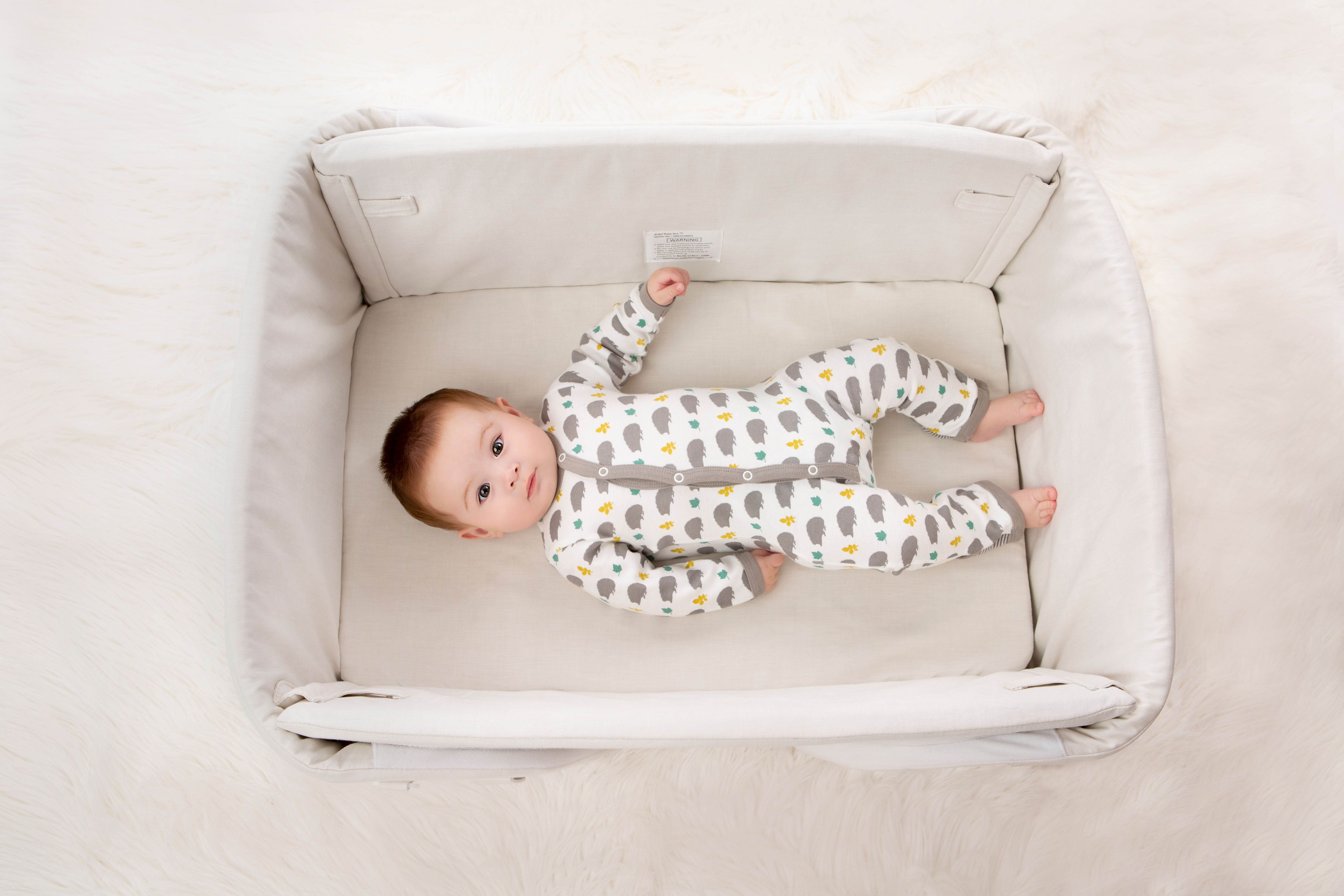 The Finnish Babybox is an 80-year-old tradition where each newborn is gifted a cardboard sleep box to support impoverished families and counteract high infant mortality.
However, the Angel Babybox isn't simply just a cardboard box… it is an evolution of the Finnish Babybox providing your baby with a safe, comfortable place to sleep! 
Using only the finest, sustainable materials, the Angel Babybox can be used as a crib from birth until around 6 to 8 months when your baby starts to roll over or sit up unaided. Use it as the perfect place for baby changing and dressing, and once the baby has outgrown the crib, it can be used as a super soft and comfortable playmat for tummy time and playtime. It comes complete with a removable fitted sheet for ease of washing.
Featuring non-toxic, featherweight, reinforced EVA foam and eco-friendly 100% Pure Japanese cotton means it is safe for your baby to sleep, relax and play. Pure Japanese cotton is known as extra-long staple cotton (ELS). Its premium fibres are silkier and longer than other regular cotton, thereby producing a fabric that is luxuriously soft and also incredibly strong for increased durability.
The Angel Babybox can be flat-packed for storing away neatly. It comes complete with a handy travel bag making it ideal for weekends away and family holidays. It also makes an ideal safe sleep and nappy-changing solution for Grandparents and relatives when they are helping with childcare.
Award Winning, the Angel Babybox has received many accolades since its launch in 2016.
Most Innovative Multifunctional Baby Crib 2020, Parent & Baby Awards by LUXlife Magazine
Most Innovative Baby Crib & Changing Mat 2021, Parent & Baby Awards by LUXlife Magazine
2021 Gold Award by BizzieBaby
2022 Baby & Pre-school Silver Award by UKMums.tv
2022 Best Nursery Innovation Silver Award by LovedbyParents
Sustainability is at the forefront of Kiki & Sebby's mission. They take the health of Mother Earth very seriously, with their aim to consider the environment and ensure that all children have a healthy planet to grow up on.
All Kiki & Sebby's products are rigorously safety tested to meet UK and European Standards.
Join Kiki & Sebby at the Baby Show Olympia, 21 - 23 October at rge Olympia Stand, A32 to explore this beautiful innovative sleep product and enjoy an exclusive promotion! 
Categories
First Trimester
Olympia
Furniture
Sleep