Ardo Alyssa Rechargeable Double Electric Breastpump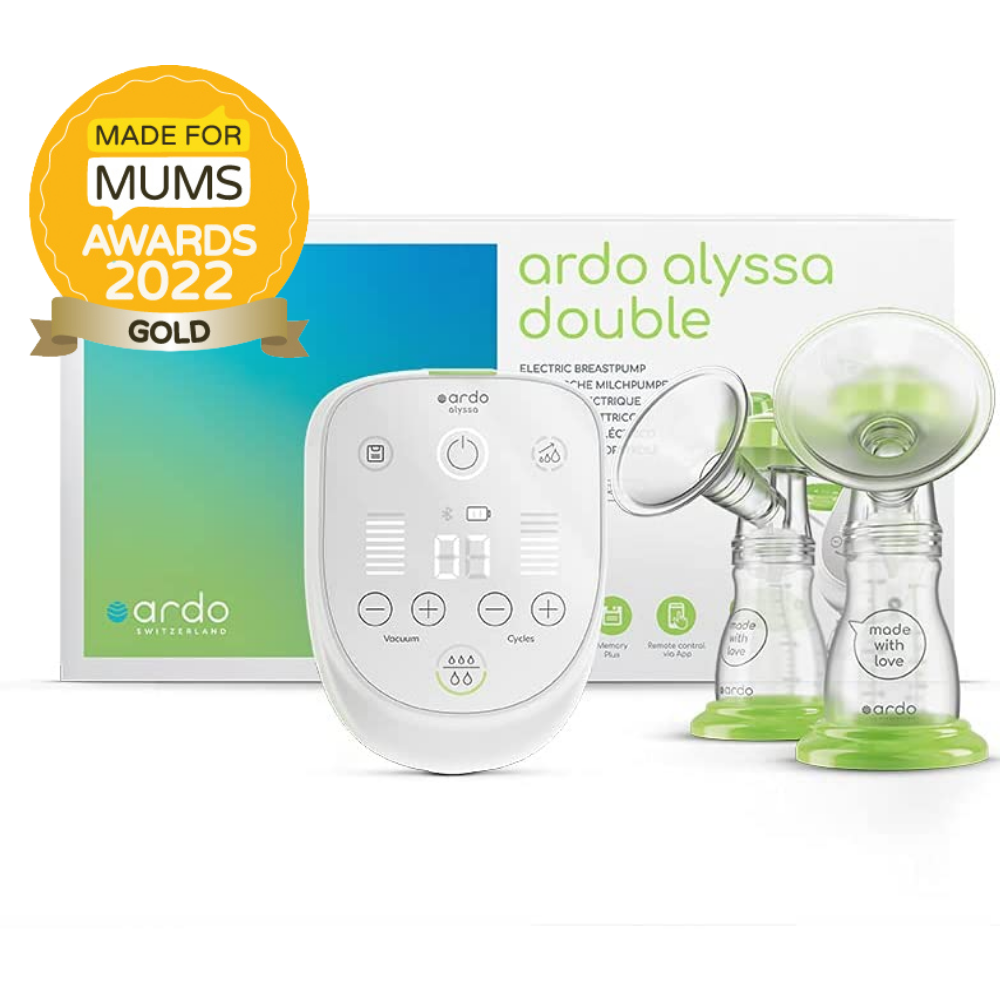 The Ardo Alyssa Double Electric is a compact,' wireless, portable, cordless, and rechargeable modern breast pump.' It is an efficient, high-quality, medical standard device, with a user-friendly and intuitive interface.
The closed-system pump provides maximum protection, ensuring a barrier against pathogens for your breastmilk.
The breastpump can be used for either single or double expression.'
The Alyssa's compact size and USB rechargeable integrated battery allows for maximum mobility, meaning the breastpump can be used anywhere, at any time.
A fully charged battery allows to pump up to 8 times.
MyArdo App - The MyArdo app provides the option to control the breastpump easily from your smartphone.'
It also offers important information and useful tips on pumping.
POWER PUMPING - increase milk supply with this innovative function
The Ardo Alyssa is the first breastpump with an automatic power pumping feature.
It is a simple, predefined one-hour interval pumping programme with phases and pauses that imitates clusterfeeding, which achieves an increase in milk production through more frequent breastfeeding.
Memory Plus ' personalised expressing at the touch of a button
An expressing session is a personal combination of suction (vacuum) and speed (cycles) with variable levels and durations.'
Once you have found the settings that are most comfortable and efficient for you, you can save the settings by pressing the Memory Plus button.
This saves the entire session history and also automatically reproduces it when starting the breastpump on your next session.'
It is possible to save a new session or delete any saved sessions at any time.
Rechargeable integrated battery - The Alyssa can be used cordless at home, at work, and in any place independently without the need for electricity.' A fully charged battery allows to pump up to 8 times.
'
Safe and reliable - The Ardo Alyssa is a medical device certified to 93/42/EEC.' All parts which come into contact with breast milk are BPA, BPS & phthalate-free.