Baby Dino Organic Baby Sleepsuit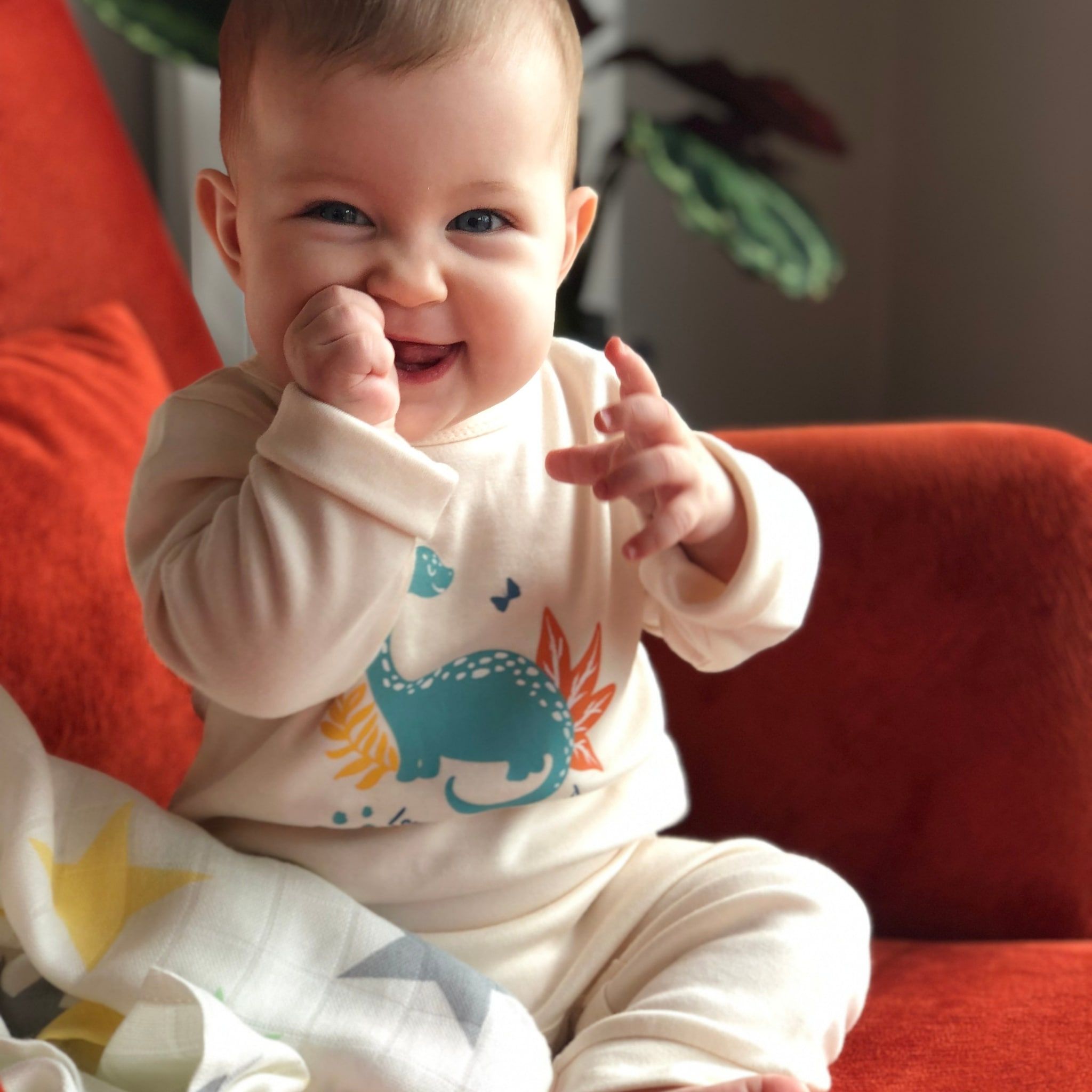 Bebekish produces the most comfortable newborn baby clothes. Our Baby Dino Bamboo Sleep-suit is'perfect for'your little one, especially if she/he is an anti allergic baby.
Super soft organic cotton and stretchy sustainable bamboo fabric allows your little one move freely. It stays soft after repeated washing and tumble drying. It is one of the children's sustainable'clothing range.'
This open feet sleep-suits are for older babies (+6 months) who don't like like keeping feet closed. Our signature Baby Dino sleep-suits grow with your little one.'
Nickel free poppers ensure no irritation for skin and no harmful dyes or chemicals have been used, keeping your baby safe
Featuring printed back labels which are super soft for your baby.
Made from 70% bamboo 30% GOTS certified organic cotton
Nickel free poppers
Super soft signature fabric
Printed neck labels
As part of our sustainability principle, Bebekish uses only 100% natural cotton bags in order to reduce the use of cardboard or plastic in all of its products packaging.'You can also use it for your babies clothing too.
All Bebekish products including infant clothes are sourced and produced ethically.'
Categories
First Trimester
Olympia
Clothing (Baby & Toddler)
Gifts
Organic
Sleep