'Baby Safari' Wall Art Collection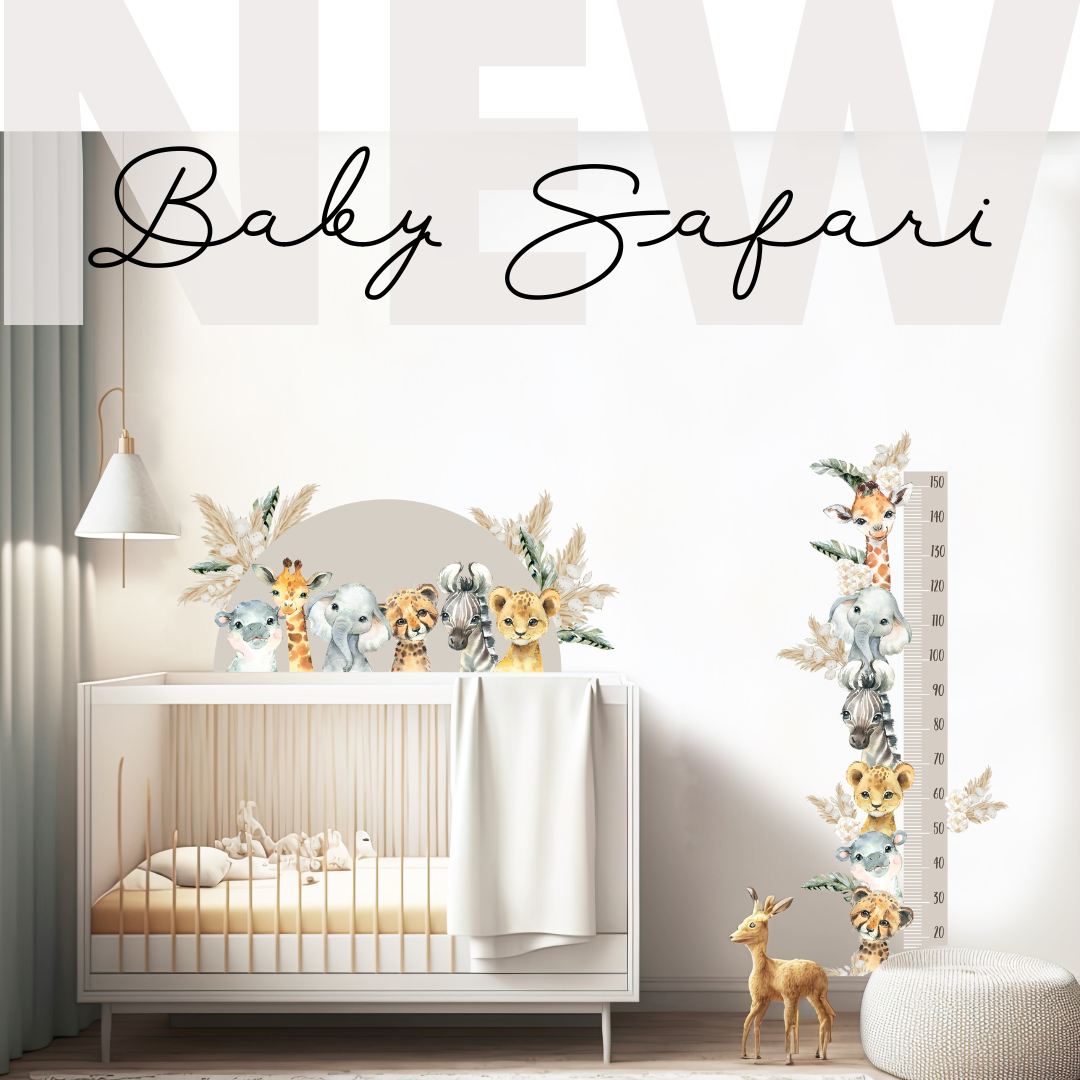 Introducing our super cute 'Baby Safari' Semi Circle wall art. adds a instant feature and tranformation in your child's nursery/bedroom.
Our range of wall art has now got even easier with our range of 'Circle' & 'Semi Circle' Wall Art complete compositions
These beautiful watercolour illustration of safari animals has been arranged into a single modern wall art. This new composition makes room decorating really easy, but looks elegant and timeless.
A great option for a nursery or child's room, in fact this wall art would look great for any age, which is just perfect for growing with your child.
This composition of wall stickers, are digitally printed on our high quality fabric/textile adhesive wall covering.
These stickers are easy to apply (to any interior, flat, dry surface), they are also easy to remove and re apply. 
Each pack contains all elements shown in the layout sheet. 
Wall Art Size guide: 
Medium (Max width: 9cm) - Supplied as one piece
Large (120cm Diamter) - Supplied as one piece
Categories
First Trimester
ExCeL
Olympia
Art and Photography
Furnishing (Nursery)