Baby Style New Gravity Fold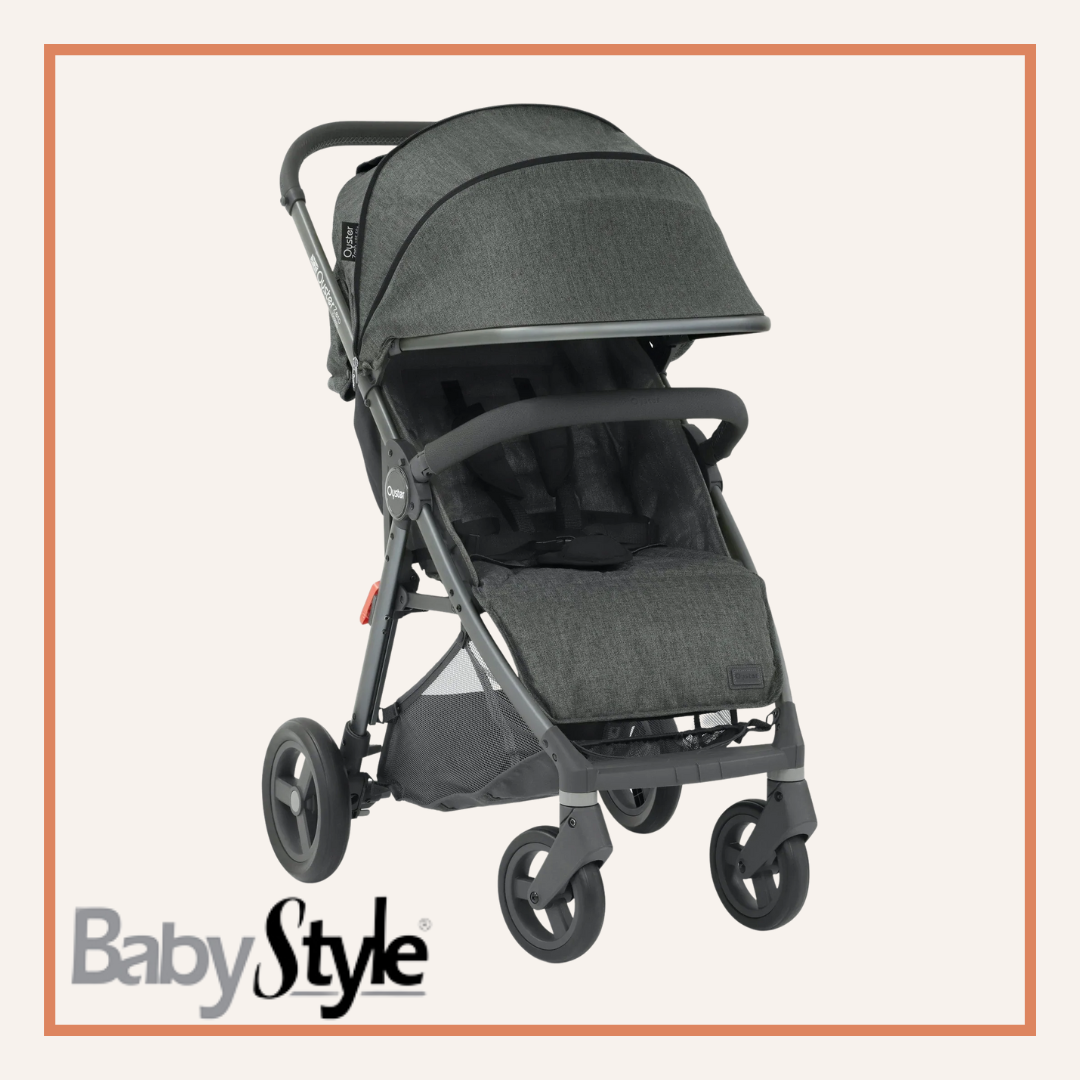 With the new easy gravity fold which freestands by itself, the new Oyster Zero Gravity is a perfect from baby to toddler stroller.'Click here to see the fold in action!
A lightweight stroller, with a super spacious and comfortable fully reclining seat, the Oyster Gravity Zero is a versatile f rom birth travel system or a perfect second stroller, suitable for children up to 22kg.
It features a new hub design and city grey chassis, new central brake pedal, a large canopy ventilation window and of course the new gravity fold. The Oyster Zero Gravity also features a 5-point padded safety harness and XL extendable hood (UPF 50+).
Package
Now available as a 5-piece essential package, the Oyster Zero offers you a full travel system for '579 (saving '52).
The package includes the all new'Oyster Capsule (iSize) Infant Car Seat.
Key Features
New gravity fold ' freestands by itself after clicking the primary lock and two foot pedals
Lightweight stroller ' Cleverly engineered, weighing just 8.5kg
Lockable swivel wheels ' Agile and puncture-free, perfect for urban strolling
All-round suspension ' Rear spring and cantilever front suspension for optimum comfort on uneven terrain
Lie-flat recline ' Fully reclinable seat (suitable from birth)
Xl extendable hood (UPF 50+) ' Has a flip-out reflective sun visor for extra shade, perfect for the low winter sun and a large ventilation window
Adaptable travel system ' Use with Carrycot or Car Seat (from birth) (Available separately. Adaptors required)
Spacious shopping basket ' Perfect for all those essentials, with a pocket for your raincover.
Categories
Olympia
Buggies, Pushchairs and Strollers
MadeForMums Buggy Testing Track