Babyzen YOYO2 Stroller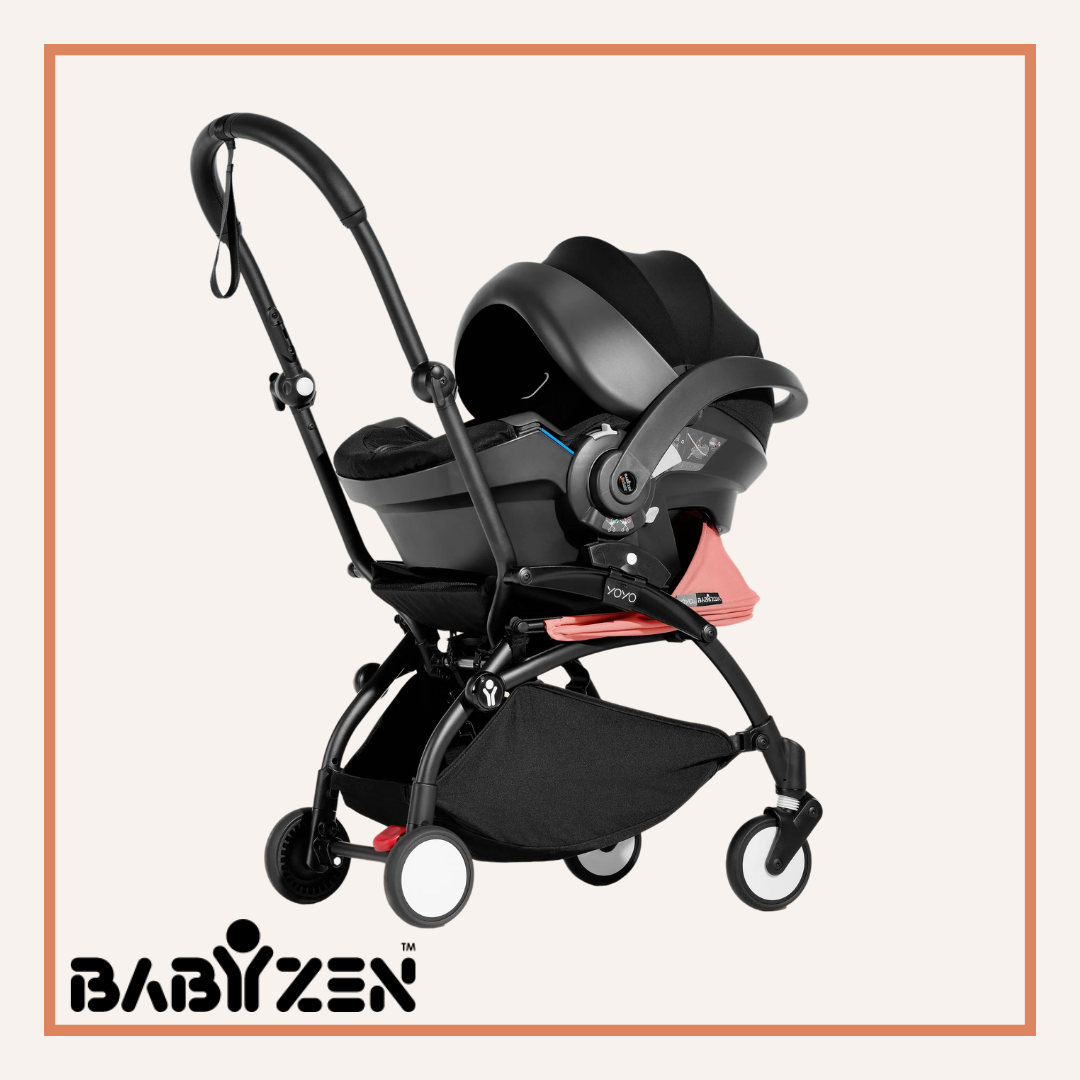 The YOYO' stroller folds and unfolds in a moment, can be worn over the shoulder and tucks in anywhere. Catch the subway, get on a bus, jump in a taxi or fly to the other side of the world!
Versatile stroller, ultra compact and super sturdy, YOYO' provides optimal daily comfort to your child.
YOYO' protects your child up to a weight of 22 kg (48.5 lbs)*.
Lightweight: 6.2 kg (13.6 lbs) in the 6+ version, 6.6 kg (14.5 lbs) with the newborn pack or 8.1'kg (17.8 lbs) with the bassinet.'
Folded cabin baggage dimensions'.
Carry on the shoulder with its padded shoulder strap.
Hytrel' elastomer suspension, unique technology.
Handlebar in soft faux leather and tether strap.
Supplied with a carrying bag.
Basket supports up to 5 kg (11 lbs).
*YOYO' is certified for 22 kg (48,5 lbs) under European EN 1888 standard. However, maximum weight allowance may vary according to your local standard.'
Foldable to cabin bagage dimensions.
YOYO' with its newborn pack.
For parents who need to fold their stroller up at home, hop on a bus, take a train or a plane, YOYO' with its newborn pack fits just about anywhere, folds and unfolds in a moment while you hold your baby, and can be worn over the shoulder.'
This version lets you clip your car seat onto the stroller frame without having to remove the fabrics.
Specially designed to accommodate newborns, YOYO' with its newborn pack folds and unfolds into a single element.
Folds into an ultra-compact single element (folded cabin baggage dimensions').
5-point harness.
Comfortable 2.5'cm mattress, which lies completely flat.
Head support and foot cover.
Pop-up canopy with two different opening positions.
Anti-UV (UPF 50+) water-repellent fabric.
Light and ever so comfortable,YOYO' with YOYO bassinet.
YOYO bassinet clips onto YOYO' frame in a single click, can be carried by hand and set on the floor.'
With its bassinet, YOYO' remains just as manoeuvrable and flexible.
Real cocoon for your child, YOYO bassinet is positioned on top of the stroller frame, so you can be close to your baby.
Ultra-lightweight bassinet, 3'kg (6.7 lbs).
Ultra-compact, disassembles into two half-shells for optimal storage.
Comfortable and breathable 4.5'cm (1.8 in) thick double mattress.
Ventilated shell and canopy.
Semi-hard shell and enveloping foot cover.
Inner pockets to tuck away small items.
Anti-UV (UPF 50+) water-repellent fabric.
Sturdy and super manoeuvrable,'YOYO' with its 6+ pack
At 6 months, your child has grown, simply swap the bassinet or newborn pack with the 6+ color pack.
Comfortable seat cushion.
5-point harness.
Multi-position reclining backrest.
Canopy window for keeping a constant eye on your child.
Zipped back pocket to store essentials close at hand.
Anti-UV fabric (UPF 50+) treated with waterproofing.
9 trendy'colors
Choice of 2 colors for the stroller frame: black or white.
Choice of 9 fabrics colors: ginger, peppermint, toffee, aqua, black, grey, taupe, red and Air France blue.'
Available in the newborn pack, the bassinet and the 6+ color pack, as well as in the whole range of BABYZEN accessories (parasol, YOYO bag and footmuff.)
Machine washable at 30'C.
Extendable hood with UV protection (UPF 50+) treated with waterproofing.
A stroller'designed to last
YOYO' is extremely strong and light thanks to its high quality materials.
With its aluminum alloy, stainless steel and fibre-glass reinforced technical plastics, your stroller will last for several generations.
High-end product, your YOYO' stroller is primarily screw-assembled, easily dismountable, repairable or recyclable.