BAMBOO MATERNITY & BREASTFEEDING LONG SLEEVED TOP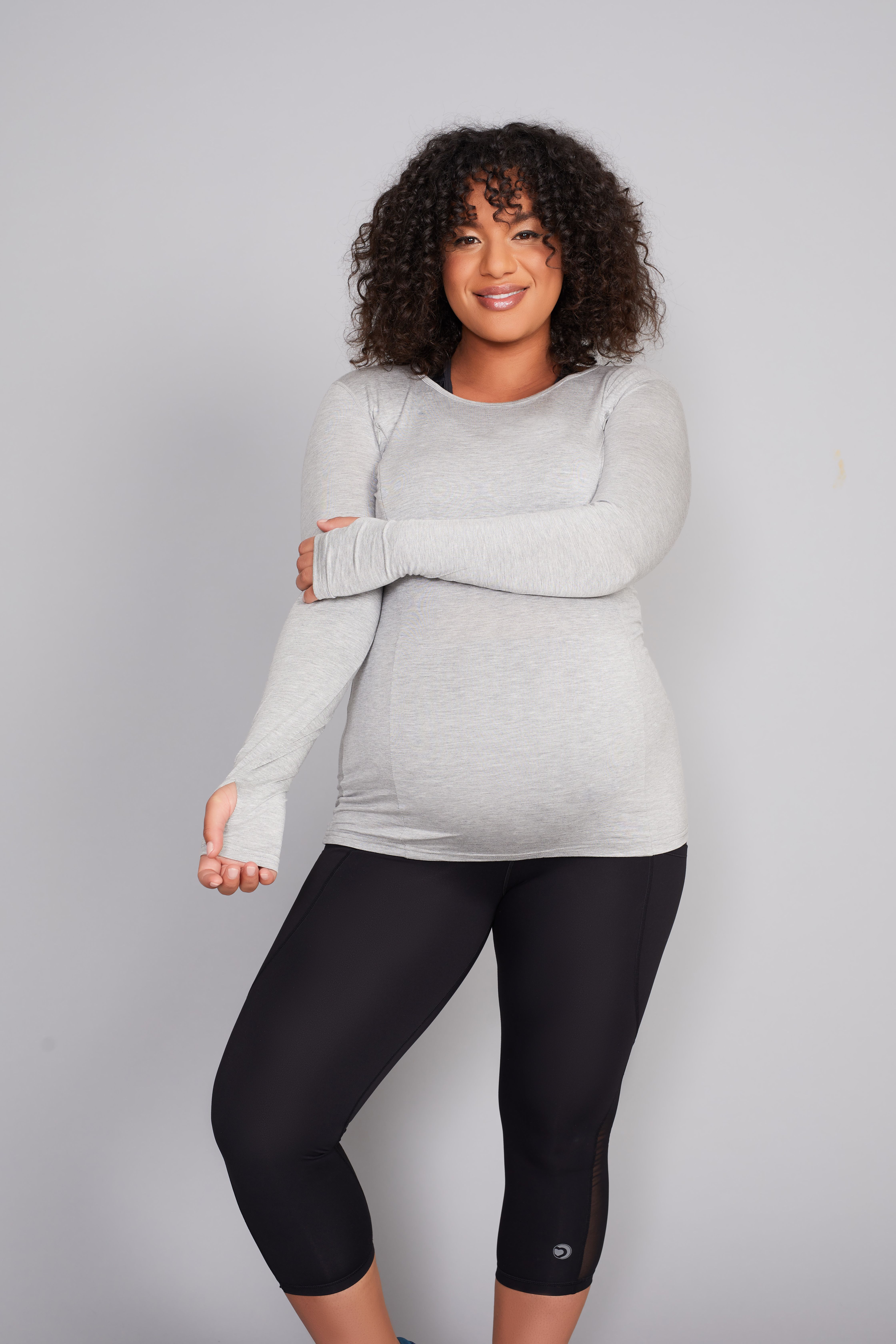 This super-soft, lightweight, long-sleeved top is a layering staple, providing simple and discreet breastfeeding access, while also giving enough stretch to see you through your pregnancy. Cool in warmer months and warm in cooler months, bamboo fabric is fantastic for working out in, or day to day styling, making this top an essential for breastfeeding mums.
Designed with uber-discreet hidden zips, we guarantee that this will be a top that stays in your wardrobe long after you've stopped nursing.
Key features:
Lightweight, ultra-soft bamboo/spandex fabric
Long fit to cover growing bumps and for a flattering postnatal fit
Invisible zips for easy and discreet breastfeeding access
Temperature regulating fabric
Sleeve thumbhole for easy layering'
Categories
First Trimester
Olympia
Clothing (Maternity)
Food and Feeding
Healthcare and Wellbeing