BellyLegs compression socks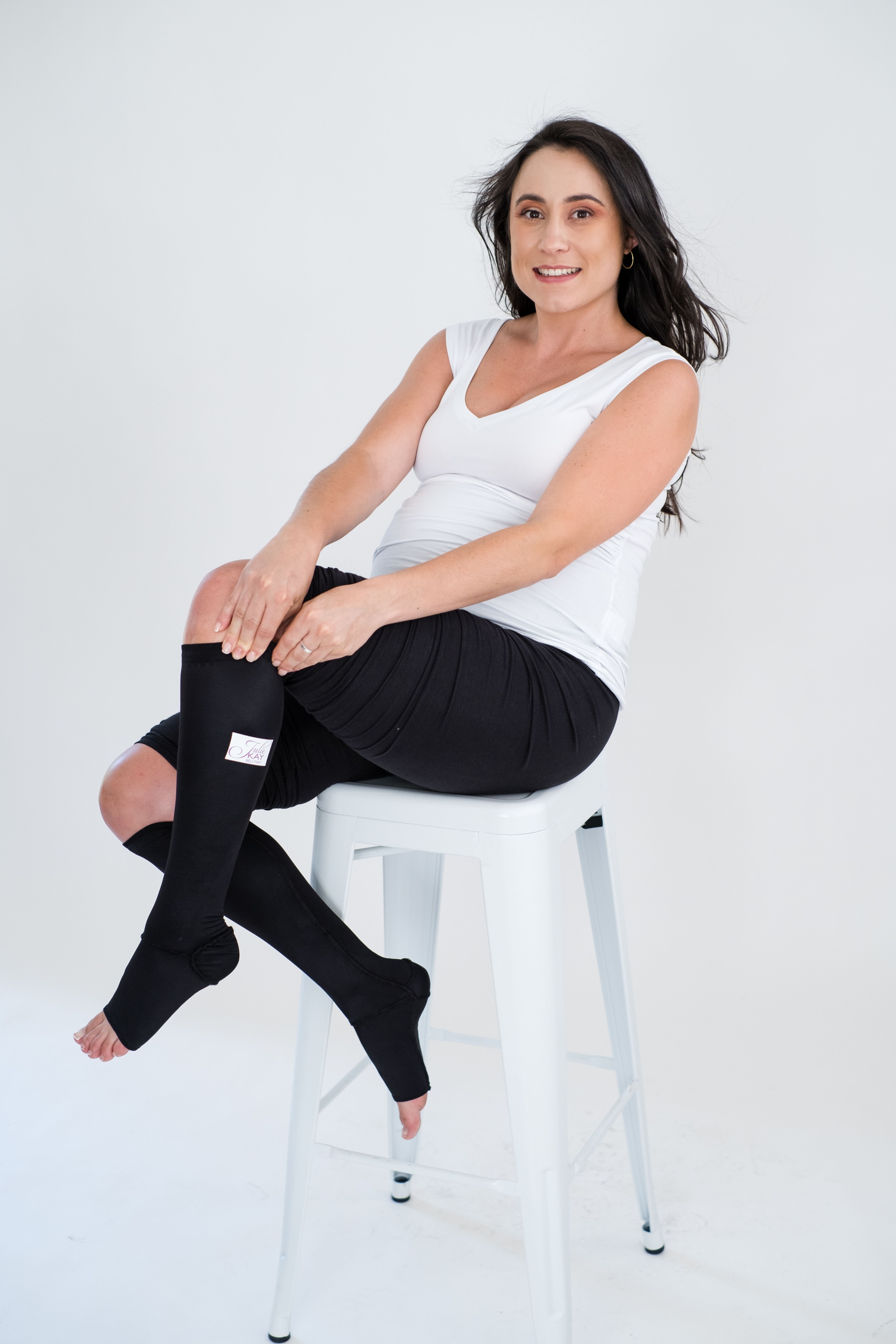 The BellyLegs are the Julie Kay compression socks.
BellyLegs helps reduce the swelling in your legs, ankles and feet during and after pregnancy.
Almost every woman experiences some degree of swelling during pregnancy. Swelling in your lower limbs can cause great discomfort, leg cramping, varicose veins, appearance of veins and poor circulation.
Swelling can also occur directly after birth, even if you have not experienced any symptoms during pregnancy.
The BellyLegs compression socks can alleviate these effects!
The open toe design makes the BellyLegs easy to wear as your toes are free to move. You can easily wear them with open shoes and sandals.
The gentle elasticated material works by gently compressing your calves and is not overly tight. The BellyLegs are easy to get on and off and can be washed as often as needed.
Use your BellyLegs as soon as you start experiencing any circulation disturbances or swelling. You can sleep with them at night and wear them during exercise too!
Categories
First Trimester
Olympia
Clothing (Maternity)
Education
Gifts
Healthcare and Wellbeing
Parenting Advice
Pregnancy Advice