Boots Cooling Maxi Pads 5s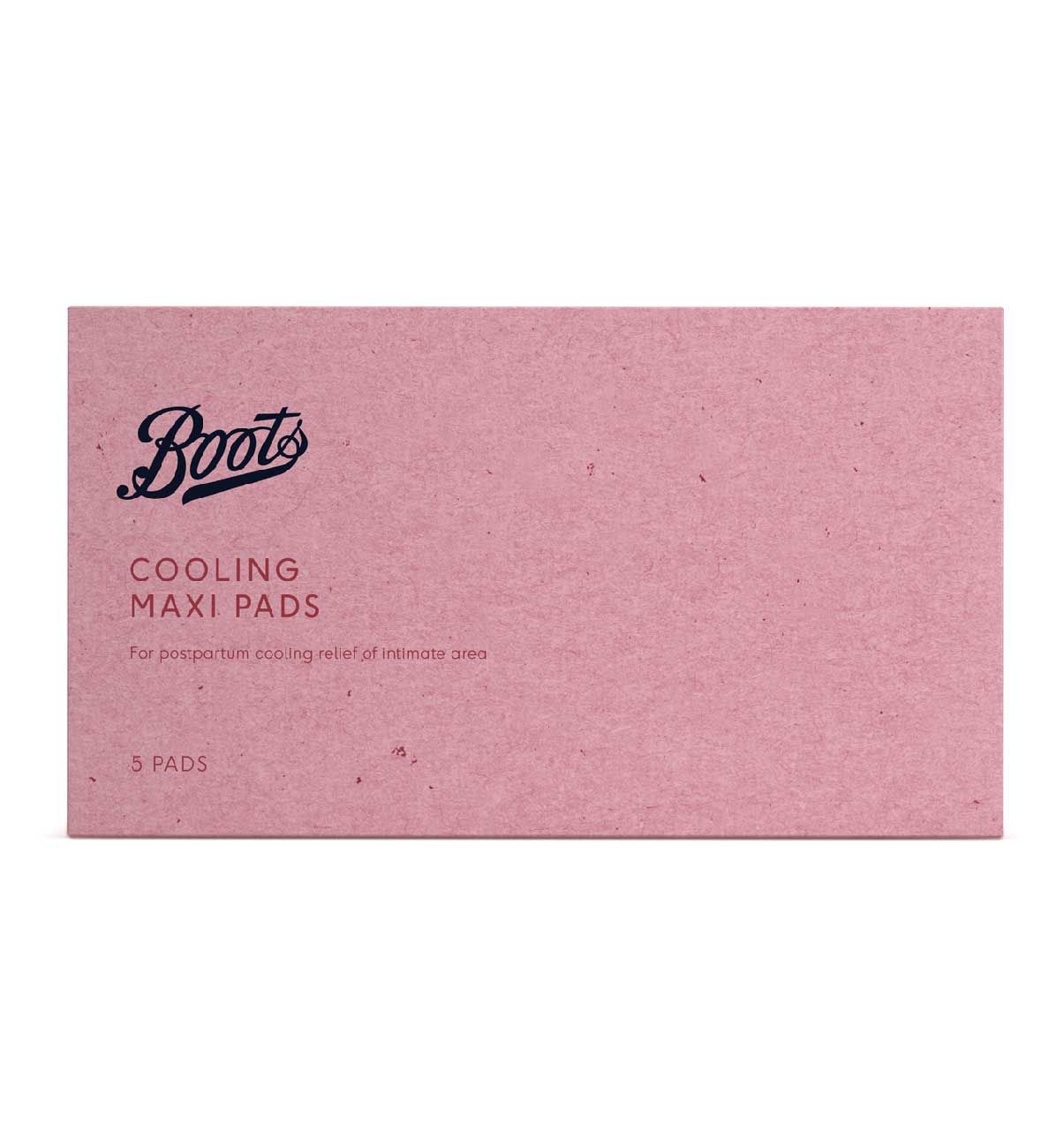 We have developed these Cooling Maxi Pads to help cool and calm your intimate area postpartum. We understand the difficulty faced after giving birth and that caring for your body isn't always easy. Use the instantly cooling maxi pads to help provide relief to your swollen or bruised intimate area. These cooling maxi pads are comfortable to use in your underwear.
How to use
Place the pad between your hand and fold end to end to release the cooling liquid within the inner bag, you will hear a popping sound when the gel is released. Shake well until cold, peel off the adhesive strip and place within your underwear. Lie down for up to 20 minutes to help relax and cool your intimate area. Do not apply the maxi pad for longer than 20 minutes. Individuals with circulatory issues or diabetes should consult a physician prior to use. Do not sit or lean on the pad. External use only. Do not re-use the product after first use. Do not apply to open wounds. Do not consume any part of the product. If contents of the inner cooling pack are exposed to the skin or eyes, rinse thoroughly and consult a physician. Do not use the product if the inner cooling pack is broken, punctured or leaking. If irritation occurs, discontinue use.
Categories
NEC
Accessories
Bathing
Buggies, Pushchairs and Strollers
Car Seats
Carriers and Slings
Changing
Childcare Nurseries
Clothing (Baby & Toddler)
Furnishing (Nursery)
Pregnancy Advice
Services
Skincare
Toys