Boots Little Stories Reusable Nappy Animal Print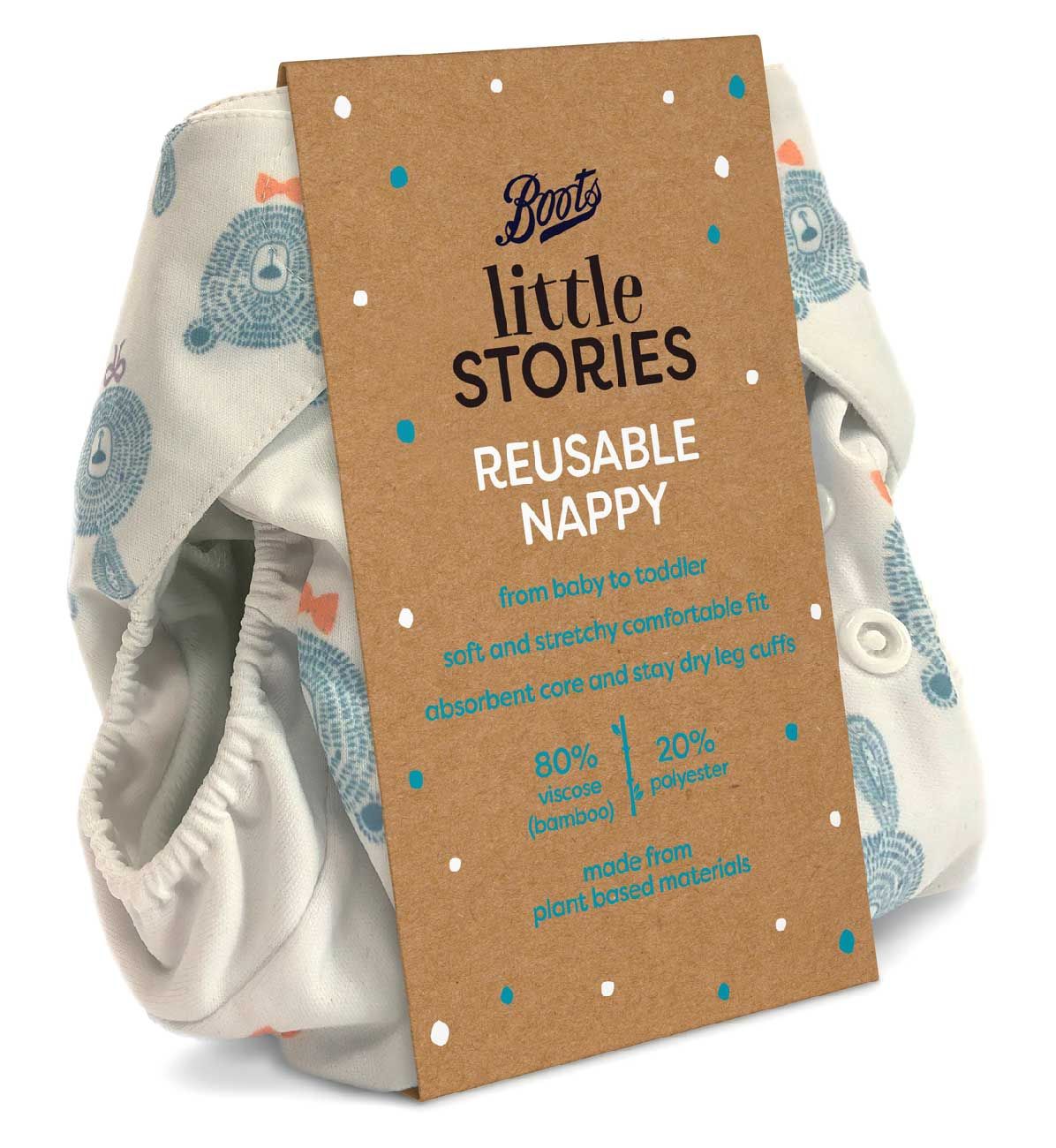 The packaging for this reusable nappy is 100% recyclable so once you've finished caring for your baby, recycle this packaging to care for their world.
How to use
To start, adjust the popper fastenings on the front of the nappy to your baby's size. Just like a disposable nappy, make sure your little one is nice and comfortable, tuck the front tabs round your baby's waist and gently attach the hook and loop fastenings at the front. Make sure your baby is snugly in to prevent any leaks. Attach the Little Stories boosters using the easy popper fastenings inside, tuck down the comfort tab when not in use. Extend the poppers on the front of the nappy, as your baby grows.
Categories
NEC
Accessories
Bathing
Buggies, Pushchairs and Strollers
Car Seats
Carriers and Slings
Changing
Childcare Nurseries
Clothing (Baby & Toddler)
Furnishing (Nursery)
Pregnancy Advice
Services
Skincare
Toys