Brainiac Booklet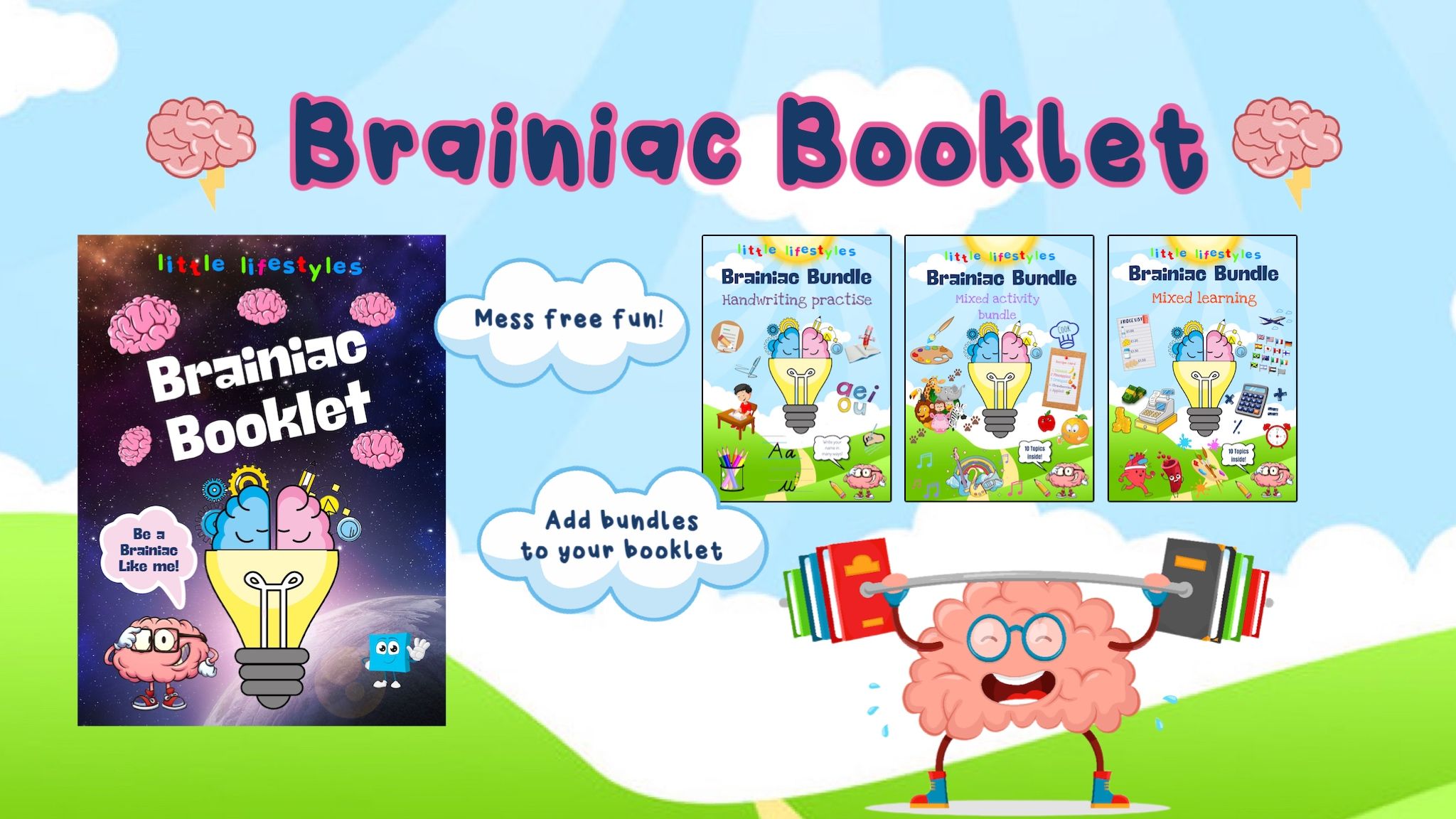 Our A4 Binder allows your children to build up their learning materials as they grow and learn. We have a varierty of mess free, interactive and visual learning boards to choose from. One bundle comes included with each booklet which you can choose from the drop down menu. Additional bundles can be purchased to enhance your childs learning experience.
-
Encourage learning through play with your little learner using our waterproof picture boards with attachable answers and a sticky Velcro pad. This allows you to guide your little one with no marks and unlimited attempts.
-
Each board explores a different topic with pictures and pairing attachment including animals, sounds, seasons, superfoods, the human body, shapes, flags and languages plus more.
-
Wipe clean pen included.
Categories
ExCeL
Accessories
Education
Gifts
Healthcare and Wellbeing
Toys