Caboo Lite Baby Carrier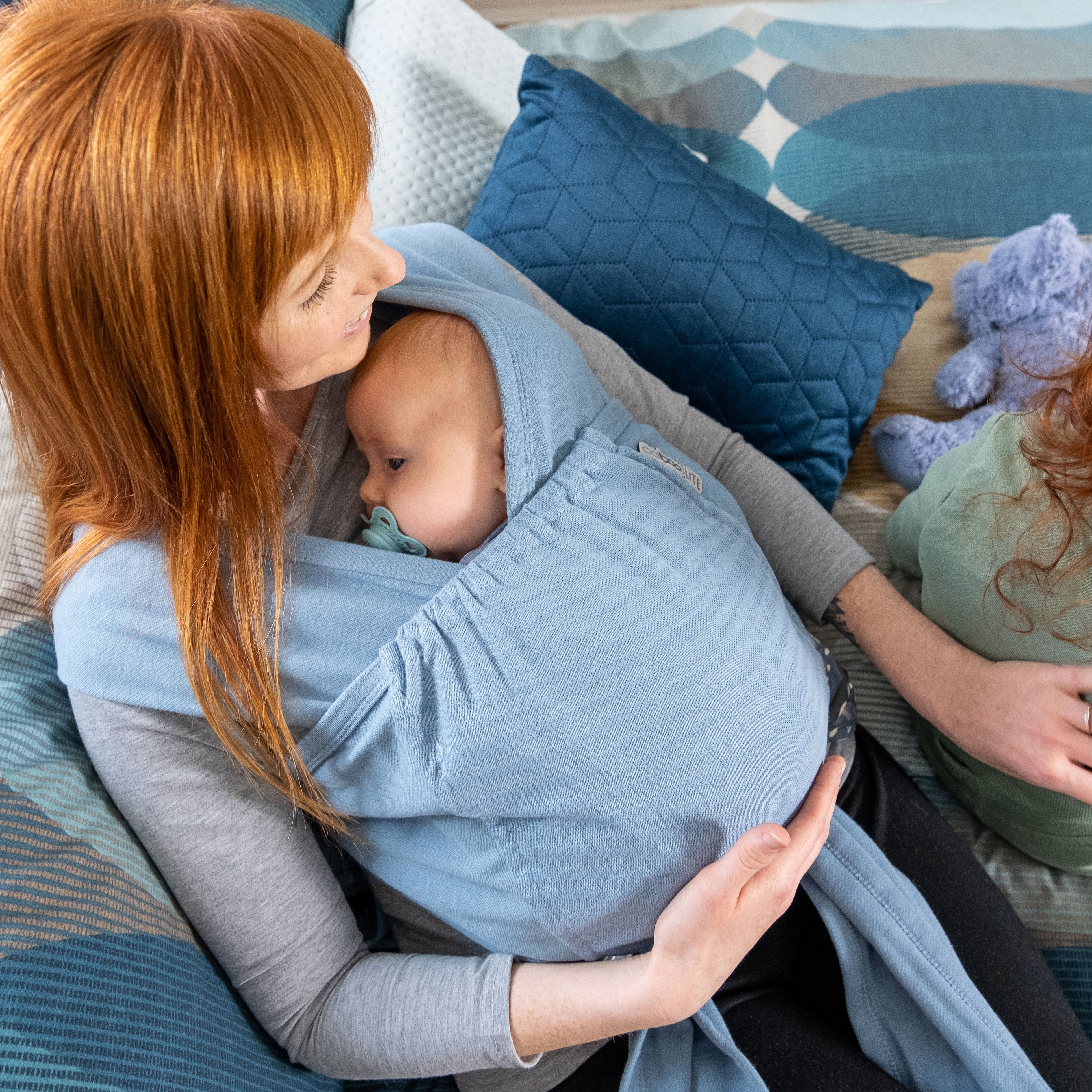 Caboo lite... all the same closeness and trust for that little bit less!
Lite'is the name of our much-loved entry-level baby carrier. We think the name perfectly sums up what's great about this Caboo...lighter to wear, store and easier on parents pockets too! Its'streamlined design makes it the perfect option for tiny newborns (from 5lbs+) and the'4th trimester carrying on a budget.
Lite still goes between parents with ease thanks to our clever rings but less fabric'does mean the sizing isn't as generous as our other newborn Caboo styles. Like our other carriers it is quick and easy to use by yourself,'simply'pop it on over the head like a t-shirt and tighten it down to provide the perfect fit and ultimate support for baby and wearer, without the hassle of tying or fiddly clips.'
You will get the most from the closeness a carrier offers in the 4th'trimester. Routine babywearing for just a few hours every day during this time can help you both bond with your little one as well as reduce periods of crying and fussing.
Caboo is the original sling re-invented and has long been the UK's favourite newborn carrier, simply choose your favourite style by colour, material or price point!
All our newborn carriers are certified as 'hip-healthy' by the IHDI and comply naturally with the T.I.C.K.S guidelines for safe carrying. There are multiple upright 'handsfree' carrying positions from day one through to independence, including a supportive and discreet feeding'position when on the go.'
Categories
NEC
Bathing
Carriers and Slings
Changing
Food and Feeding