Caboo Organic Baby Carrier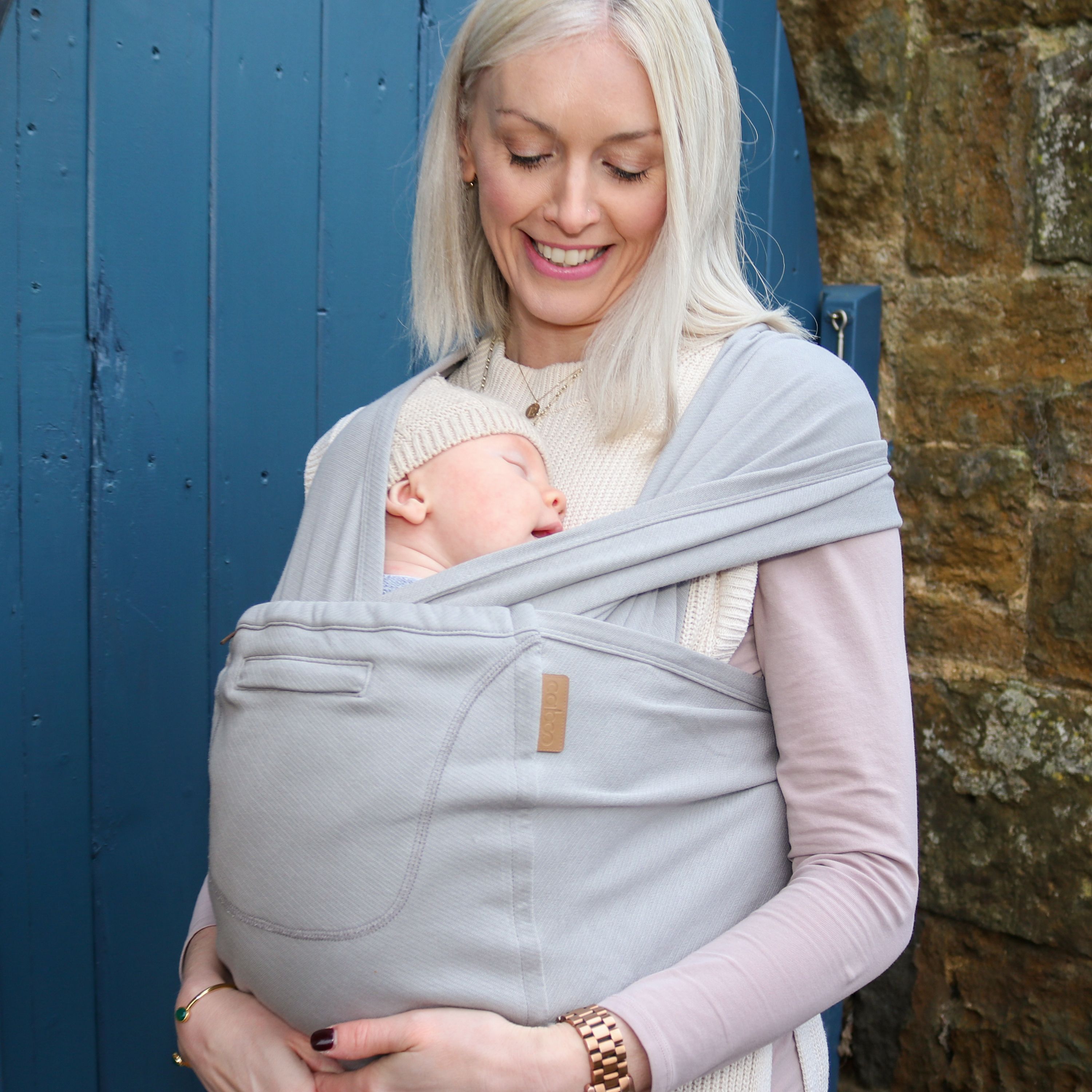 Our loved and trusted Caboo, has long been the UK's favourite newborn carrier. It provides the optimum positioning for babies throughout the 4th'trimester (5lbs+) and beyond, supporting them in the best physiological position for their developing hips and spine.
Caboo is the original sling re-invented, easy to use alone it simply pops on over the head like a t-shirt giving you all the great positioning, support and flexibility of a stretchy wrap but without the headache of tying. Once on it tightens down to fit baby and wearer exactly thanks to the clever rings. This means it goes between parents with ease, giving you the perfect fits every single time without tying, fiddly clips or buckles to worry about.
Our + Organic and Cotton blend versions differ slightly from Lite and both offer a little more support in the back panel and more generous sizing,'little one is always close enough to kiss in the Caboo. It is like one long hands-free hug with a baby, leaving you free to get on with your day whilst meeting their needs.'
The soft wide straps make carrying really comfortable for you both, they also enable you to tuck your little one's head in cheek to the chest providing the very best integral head support during those early weeks and months. This makes it the perfect place for safe daytime naps at home or on the go! '
You will get the most from the closeness a carrier offers in the 4th'trimester. Routine babywearing for just a few hours every day during this time can help you both bond with your little one as well as reduce periods of crying and fussing.
All our newborn Caboo's are certified as 'hip-healthy' by the IHDI and also comply naturally with the T.I.C.K.S guidelines for safe carrying. There are multiple upright 'handsfree' carrying positions from day one through to independence including a supportive and discreet feeding position.
Simply choose your favourite style by colour material or price point.
Categories
NEC
Carriers and Slings
Gifts
Organic