Cleannest Nappies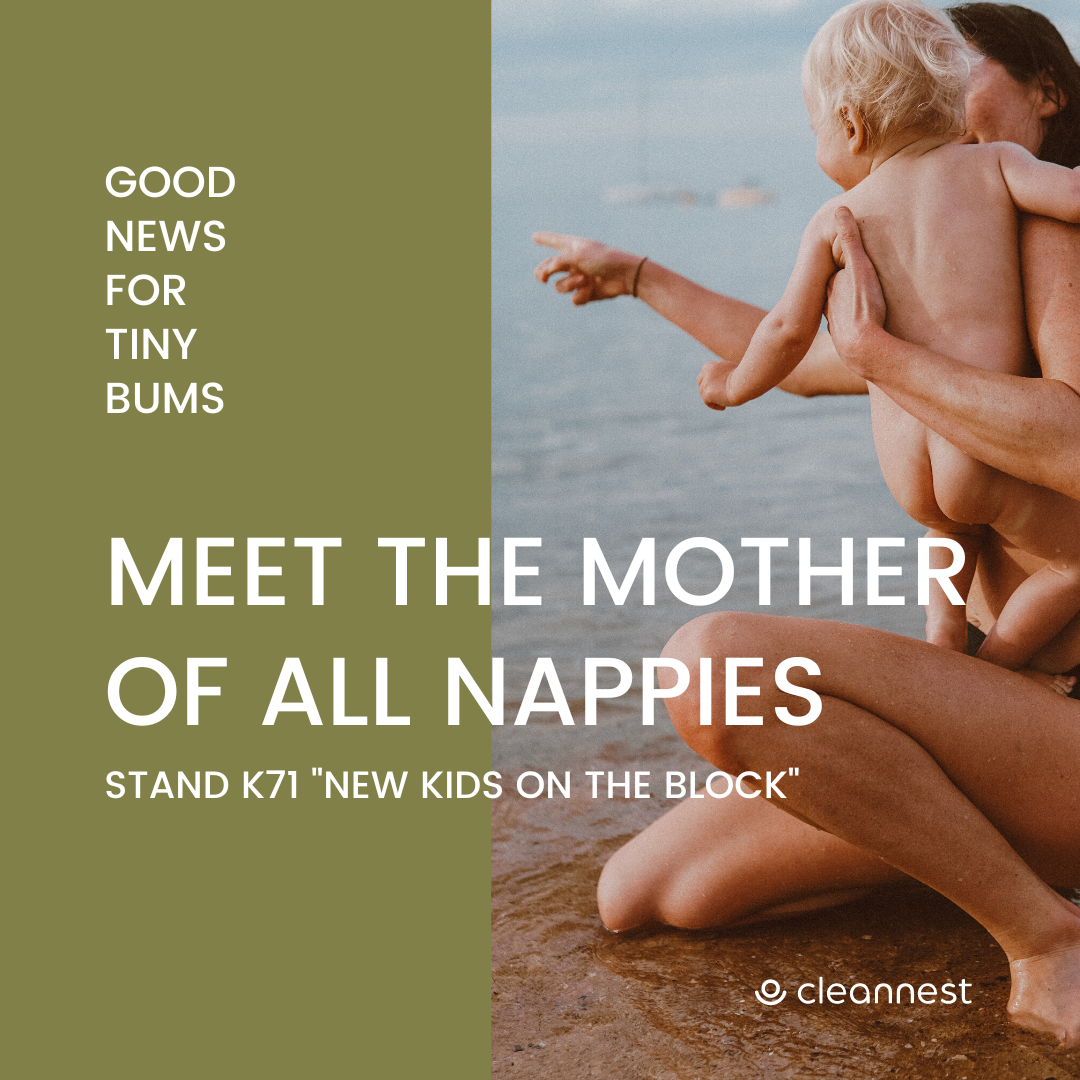 We couldn't find the perfect nappy, so two years ago we set out to engineer it. We cut out the harmful ingredients, dyes and fragrances. We double down on softness to protect baby's skin and absorbency to lengthen the time between nappy changes. We also give a sh*t about the planet, so we add plant-based layers including sustainably sourced fluff pulp (we'll never bs you on green creds - only facts).
We promise you, new nappy changers and seasoned pros alike, that you'll notice the Cleannest difference, one poo at a time.
Try us out at stall K71, "New Kids on the Block". 
Categories
Olympia
Changing
Healthcare and Wellbeing
Organic
Pregnancy Advice
Sleep