Cubo Ai Plus Smart Baby Monitor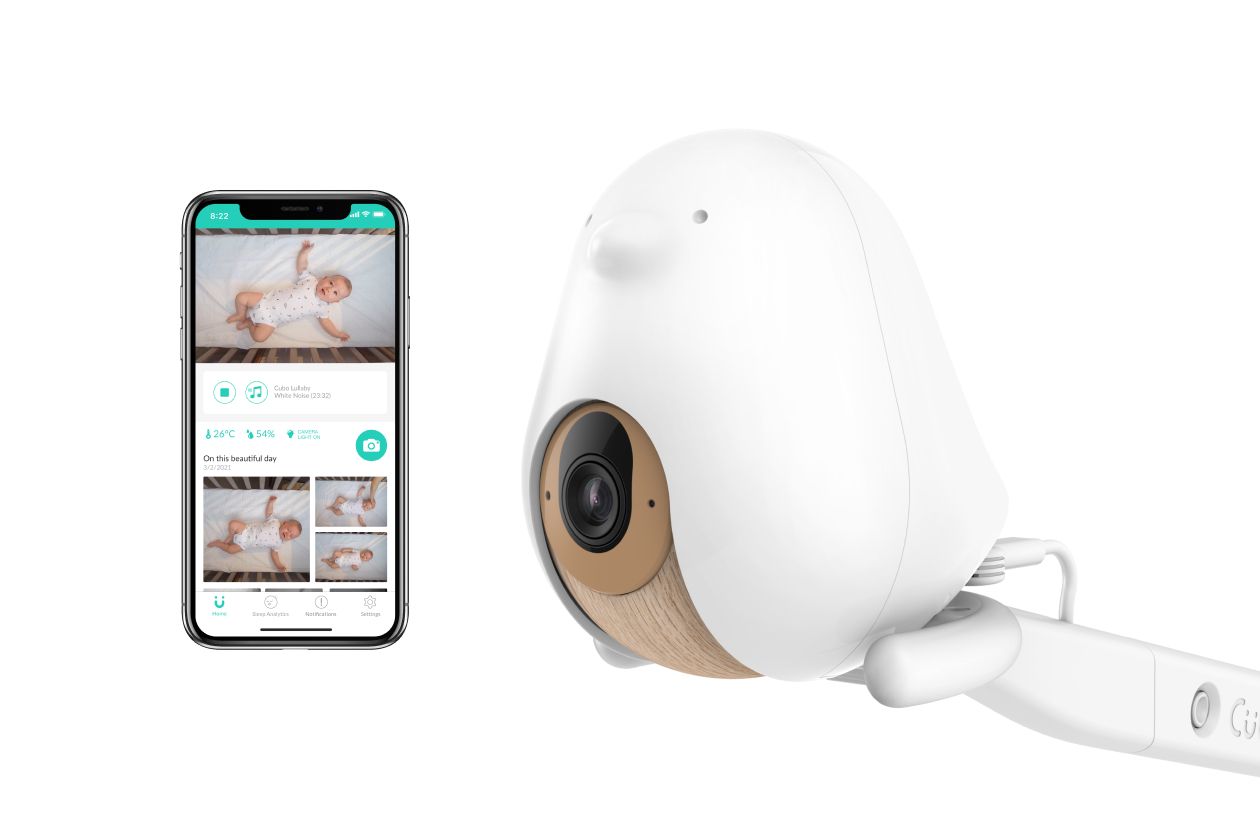 What is Cubo Ai?
Cubo Ai was launched in 2019 by Joanna Lin and is a beautifully designed award-winning baby monitor with proactive A.I. alerts for baby's sleep, safety, and memories.' It's appropriate for new born babies up to toddlers especially with its forbidden zone Ai alerts.
Cubo Ai was created with proprietary technology to proactively warn parents of dangerous situations in real time such as covered face events so that parents can step in when their babies need them most. Every Cubo Ai feature is designed to enhance baby safety and store lasting memories.
Cubo Ai's mission is to help every parent in the world find peace of mind and joy in their parenting journey.
Why was is launched?
After six rounds of IVF, Cubo Ai co-founder Joanna Lin's discovery of her baby with its face accidentally covered by a blanket left her anxious and worried for months. Lin was determined to create a product that gives parents peace of mind and allows them to sleep soundly, knowing their baby is safe.

Alongside this an initial Cubo Ai survey of 8,000 parents in 2018, concluded that parents' number one worry was their baby having an emergency at night and not being able to call out for help.
Joanna assembled a team of experts including Dr Kenneth Yeh, pediatrician and Cubo AI's medical consultant, A.I specialists and parents and after two years in development Cubo Ai was launched.'
What are the key product features?
Cubo Ai's leading A.I technology enables unique functionality including proactive A.I. safety detection alerts which notifies parents of face covered events, rollover events and danger zone risks such as a baby climbing out of its crib or a toddler entering a forbidden zone in the kitchen giving parents peace of mind when they most need it.
In addition to this, the smart A.I. also auto captures baby's cutest moments, so you and your loved ones will never miss a milestone or precious first moment again and its family sharing feature, allows those closest to you, see your little ones grow.'
Alongside Cubo Ai's leading A.I. technology, other features include built-in lullabies, white noise, or nature sounds for a baby's dream soundtrack via the Cubo Ai App. Other features include a 1080p HD Night Vision professional grade security camera lens with no visible red light distraction, 18-hour video playback with the option to record and take photos, and event tags from baby's sleep. Additionally, Cubo Ai Plus will integrate with Smart Home devices such as Google Home and Amazon Alexa.
Feature summary:
Customisable safety alerts:
Covered face and roll over alerts
Danger zone alerts
Cry detection alerts
HD night vision
Camera disconnected alerts
Peaceful sleep:
Sleep analytics
Built-in lullabies
Built-in night light
18ht playback and event tag
Baby's first shared family album:
Auto photo capture
Aged based moments wall
Family sharing'
Thoughtful additions:
Temperature and humidity
Two-way audio
Multiple stand options
Multiple camera support'
Smart home integration
2 factor authentication
No visible red light''
Award winning:

It's already picked up a raft of awards including:
CES Innovation Award 2020 Honoree
2020 National Parenting Product Award Winner
Mom's choice award winner 2020
CRIBSIE 2020 award winner
JPMA Innovation award winner
UK price and availability:
Cubo Ai Plus is available to purchase on https://uk.getcubo.com, with an RRP of '289.00 that includes an adaptable stand with four functions that grows with your baby. Or for '189 with just a wall mount.
Categories
Olympia
Accessories
Childcare Nurseries
Furnishing (Nursery)
Safety
Sleep