Cybex Priam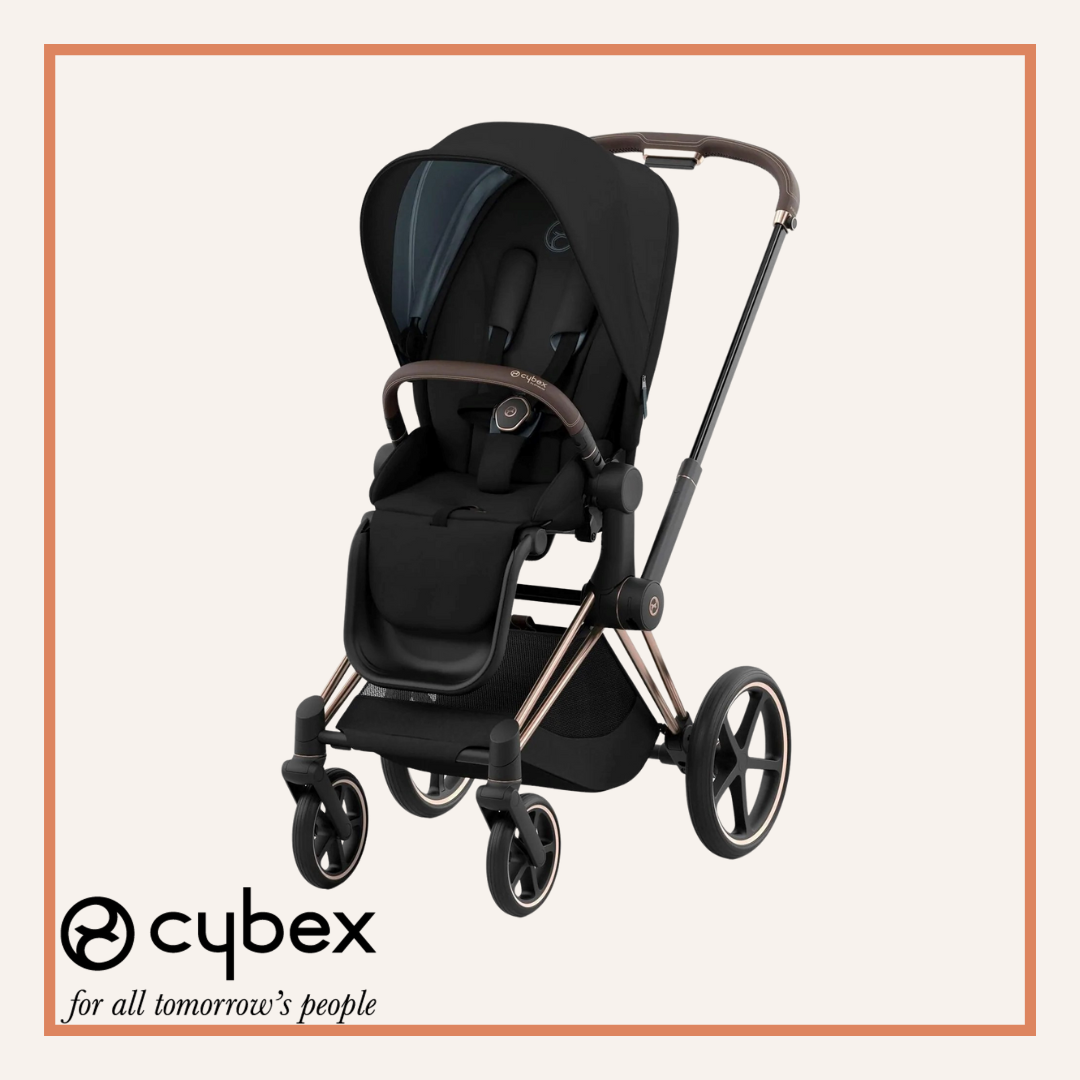 The PRIAM has revolutionized the industry by combining timeless design elements with new features that make life for parents even more easy and match their highest expectations.
EXCELLENCE IN EVERY DETAIL
Discover the New Generation of a stroller that meets the highest standards in design, safety and functionality.
A STROLLER EXPERIENCE LIKE NO OTHER
Ingenious functionality and luxurious comfort: Discover PRIAM's all-new innovation - the one-pull harness.
One-pull Harness
It's never been easier or faster to strap in! Our new one-pull harness ensures even the most energetic little one can be safely secured in seconds.
4-IN-1 TRAVEL SYSTEM
One frame, four options: Our 4-in-1 Travel System combines the frame with different attachments - so you can meet any challenge when travelling with your child.
ULTIMATE FUNCTIONALITY
Discover even more functions that make the next generation of the PRIAM so extraordinary.
ONE-HAND FOLD
Always have one hand free to hold your baby.
Reclining and folding features that can be done with one hand, so you can recline seat or fold down stroller to store ' all while keeping your little one close.
XXL SUN CANOPY
Family vacation to the tropics or just strolling through the park, extend the XXL UPF50+ sun canopy to protect your child against the rays. Even your daily walk around the block can hit an unexpected rain storm, our ultra-durable canopy is built to shield and protect against wind and rain.
ALL-WHEEL SUSPENSION
Whether you are off-roading or drive into unexpected weather, your ride can remain smooth and comfortable with our all-wheel suspension design.
REVERSIBLE SEAT UNIT
Switch the seat direction to suit both you and your child's mood and needs. Whether you want to look at each other for reassurance or playtime, or baby wants to explore all of the sights ahead in the big wide world, reversing the seat is fast and simple.
EXTRA-LARGE SHOPPING BASKET
Just one more thing! Never worry again about fitting all of your items with the extra-large shopping basket. The basket easily folds out to allow more room on those days where running errands turns into a shopping spree.
Categories
Olympia
Buggies, Pushchairs and Strollers
MadeForMums Buggy Testing Track