Dreamgenii Pregnancy, Support and Feeding Pillow Dot Design Cotton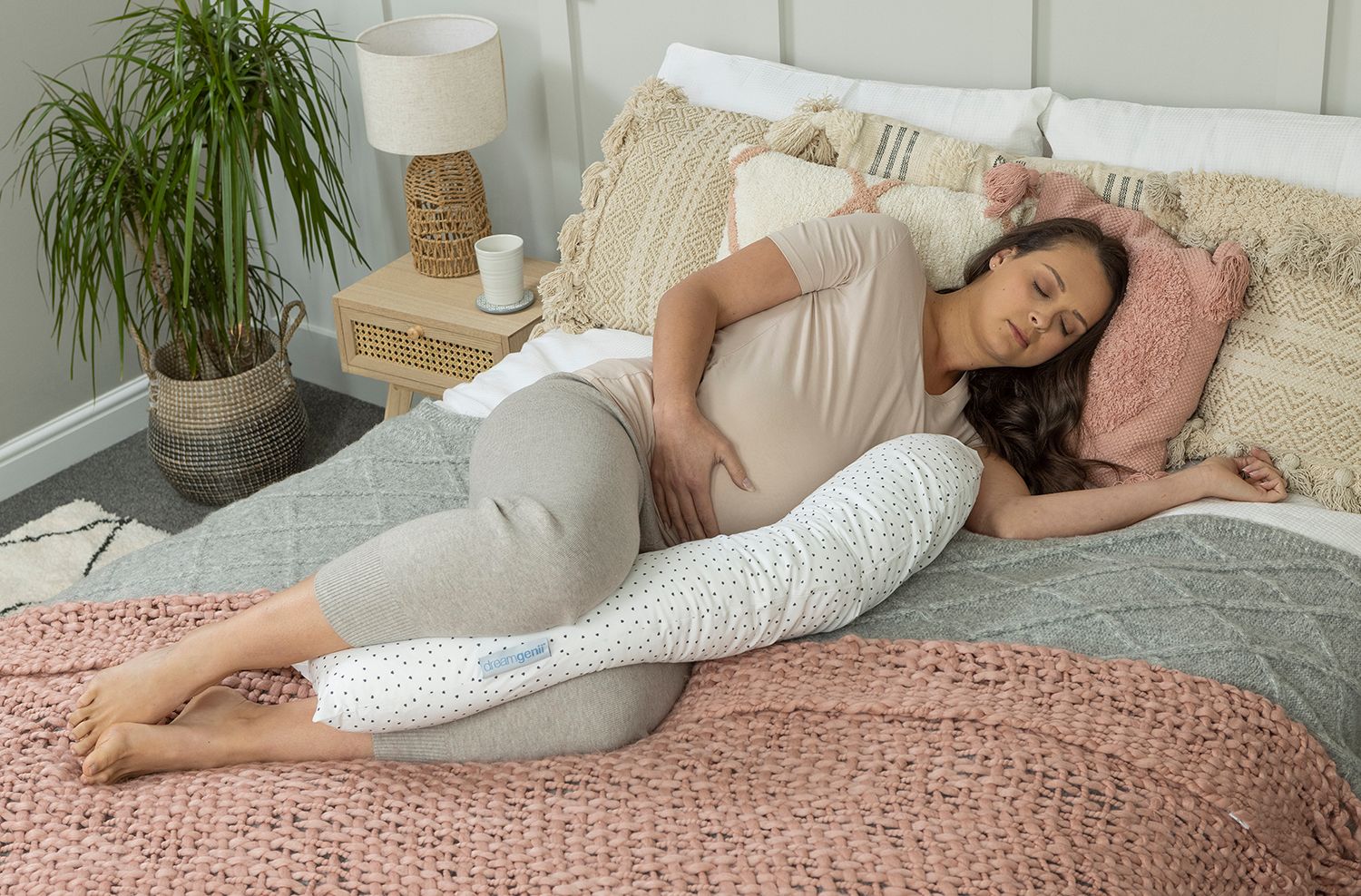 Say 'hello' to the ultimate in night-time comfort!
Soft feel 100% cotton – for a comfortable supportive sleep
Patented design supports the Bump, Back and Knees
Multi-Platinum Award winning
Doubles as a feeding support pillow once baby has arrived
Machine washable and replaceable covers (the main pillow cannot be machine washed)
Getting comfortable in bed may be one of the greatest challenges during pregnancy - but the dreamgenii® Pregnancy Support and Feeding Pillow can really help! The unique and patented shape of the dreamgenii® moulds comfortably around your bump, whilst also supporting your back and knees, as pregnancy progresses and sleeping becomes more difficult. The dreamgenii® is specifically shaped to encourage left lateral sleeping (the optimal foetal position), to support the health of both you and baby.
Categories
First Trimester
ExCeL
Manchester
NEC
Olympia
Accessories
Carriers and Slings
Education
Food and Feeding
Pregnancy Advice
Sleep