Evelyn Vintage Wool Coat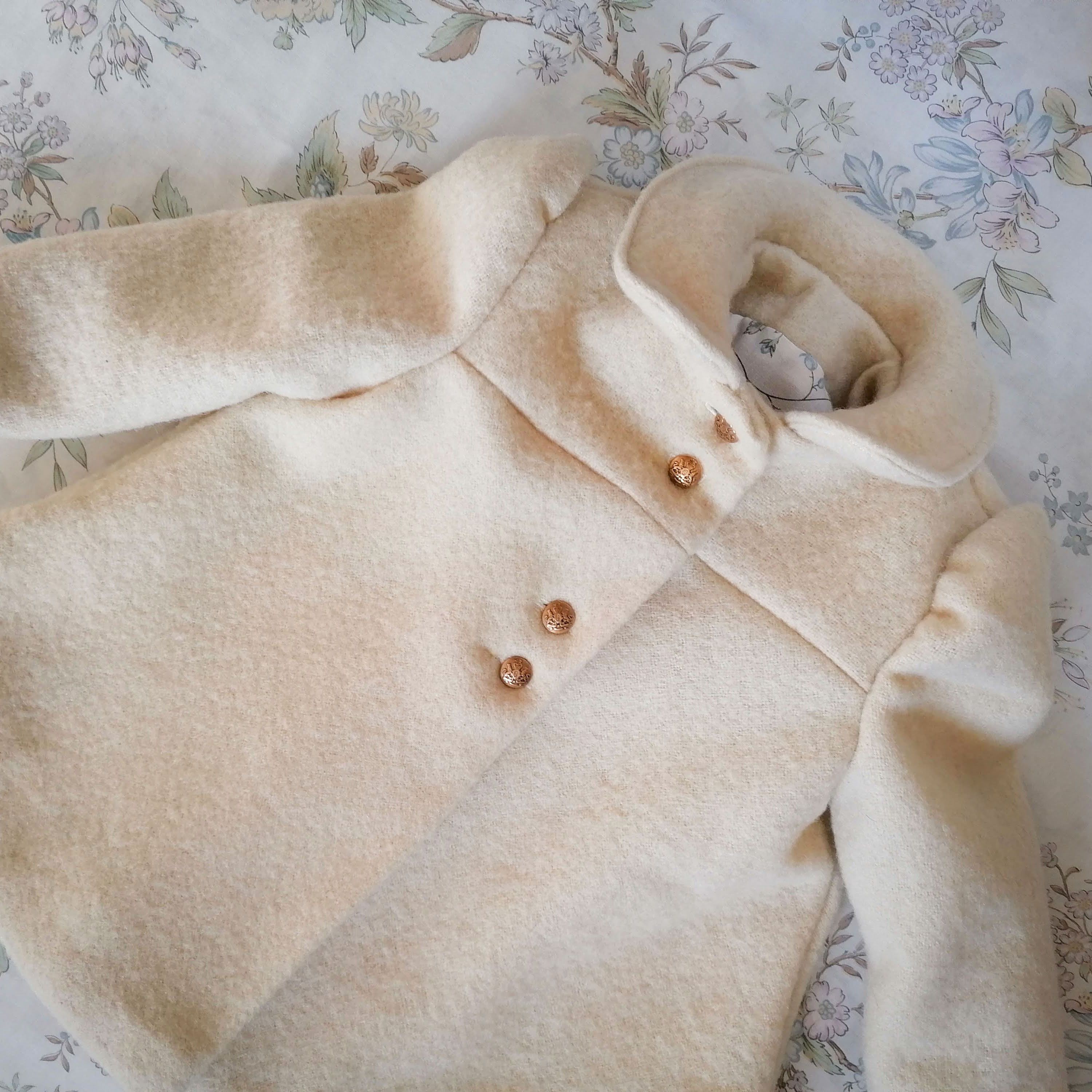 Beautiful traditional coat upcycled from a choice of vintage wool blankets complete with Peter Pan collar and finished with antique gold military buttons.
Lined with soft bedding to keep your little one cosy.
Bespoke for you, choose between a cream or pink wool blanket for a stylish and sustainable coat this winter.
Need somewhere to put little treasures? Select the pocket option.
Categories
Olympia
Clothing (Baby & Toddler)