Sensory Muslin Collection by MuslinZ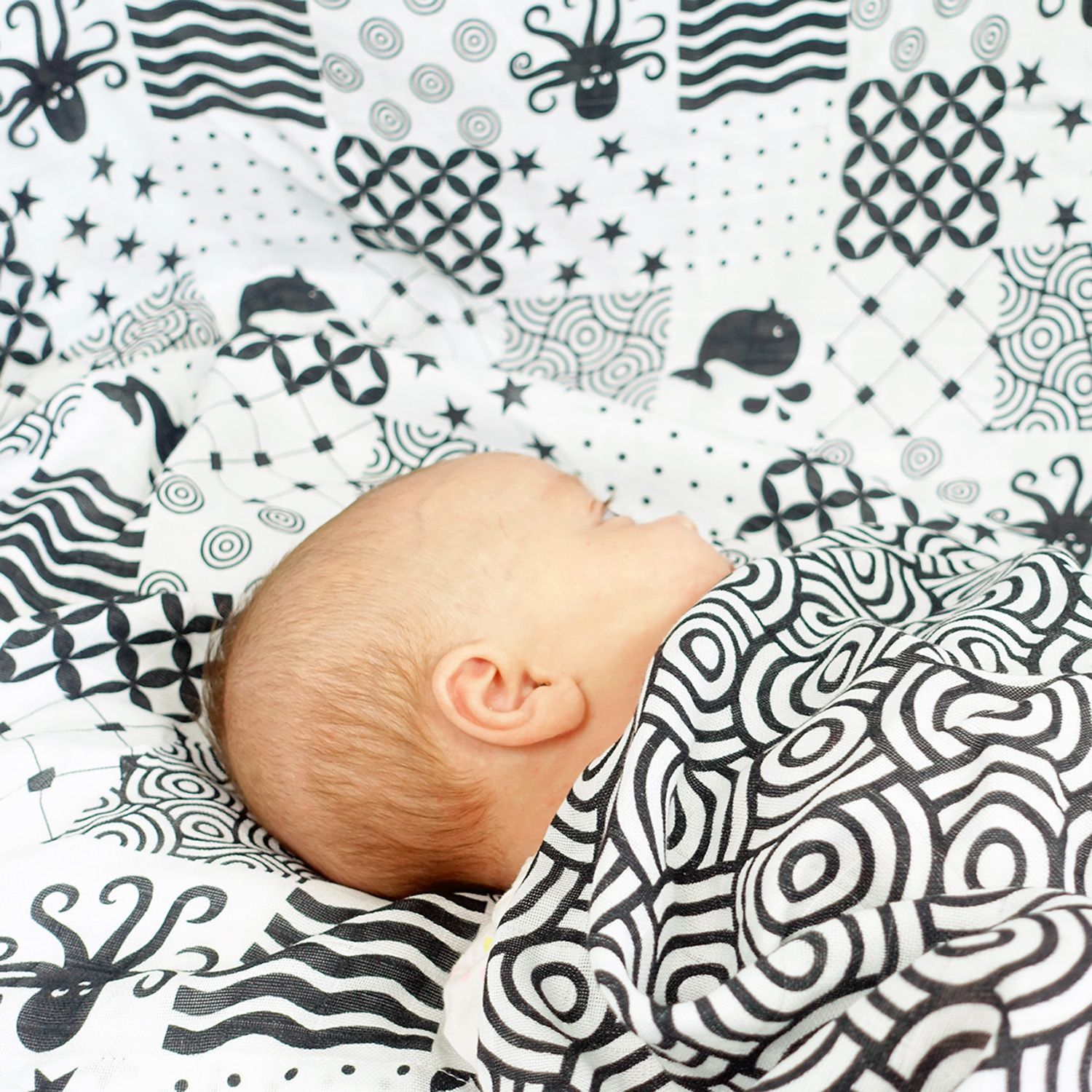 MuslinZ Sensory monochrome 70cms muslin squares and 120cms swaddles are a must buy for your newborn.' Your new baby will be visually stimulated by the black and white patterns on the fabric. Pefect for entertaining baby when you preparing the feed,nappy changing or need that shower !
Also perfect for swaddling, covering up when feeding, as a light weight blanket or crib sheet, burp cloth and so much more !
The sensory range was designed in our UK headquarters exclusively for MuslinZ. Made with soft 70% bamboo and 30% organic cotton for keeping the fabric looking great after many washes.
MuslinZ manufacture ehtically in ISO and Oeko Tex certified factories in Parkistan to Oeko Tex standard 100 so there are no nasties in our products and they are made in a sustainably.
Categories
Olympia
Accessories
Changing
Gifts
Organic