20 Feb 2022
Discover the world with RECARO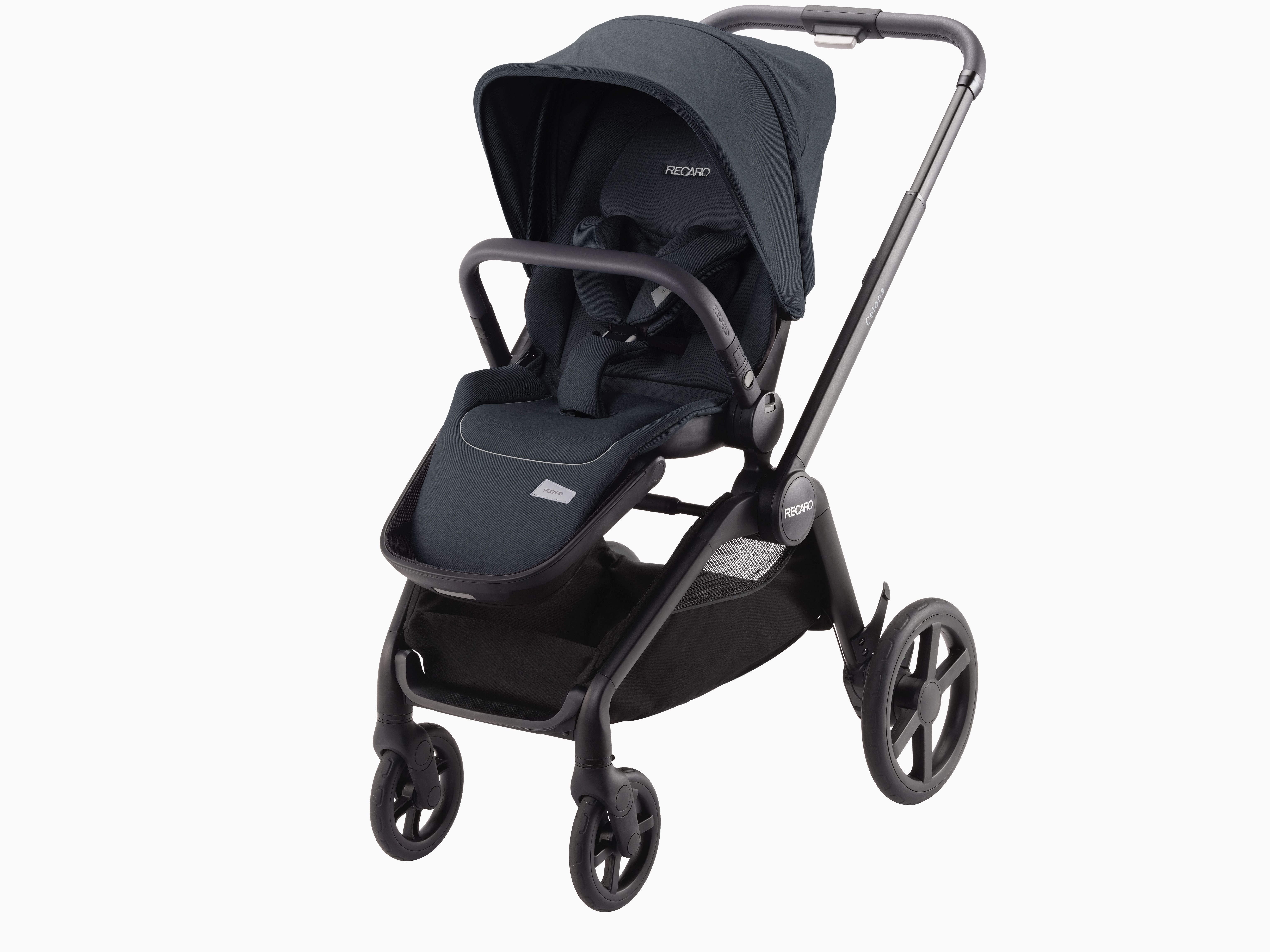 The perfect place for your little one to discover the world in both safety and comfort, the RECARO Celona is an innovative full-size stroller suitable from birth to 22kg.
In a harmonious mix of style and functionality, Celona's stroller frame adapts to the needs of your family, via its design to consist of individual, combinable units. Compatible with Sadena/Celona Seat Unit, Carry Cot, Light Cot or RECARO infant carriers, Avan and Salia Elite, means that Celona can be used from newborn up to 4 years, and adapts to your little one as they grow.
With a reversible seat option, you can watch over your little one during their early stages in rear-facing mode, and switch positions to front-facing when little one is old enough to face the world. The fully adjustable backrest enables a flat sleeping position for newborns.
Celona travels effortlessly and comfortably over any uneven terrain with large front and rear wheels that offer outstanding suspension and is easy to manoeuvre thanks to its 360° wheel swivel. The adjustable handle can be adjusted to any body height.
A range of conveniently designed features makes the Celona the perfect companion when travelling with the family. The one-hand folding mechanism means the Celona stroller can be folded away simply and quickly; when closed and the compact size of 54 x 35 x 65cm allows for easy storage or transportation. In addition, detachable wheels allow for an even more compact in its folded form.
With a seat height of 50 cm, while on the go you simply push the Celona up to the table and comfortably feed your little one and the extra spacious basket holds up to 5kg in weight.
The easily operated flip-flop brake ensures the stroller stands safe and steady in place, and the reflective elements added to the handle improves visibility in low light conditions, enhancing safety.
Celona is available in black. With the added modularity, extra personalisation is easily achieved by mixing and matching the colour of the frame with the Mat Black and Silver Grey seat units.
RRP £299.00
*RRP may be subject to change
-ENDS-
Issued on behalf of Chicco UK by HROC PR Ltd. For further information please contact:
Lucy Kendrick or Abi Kelly
HROC PR Limited
Tel: 0121 454 9707
Email: lucy.kendrick@hroc.co.uk / abi.kelly@hroc.co.uk