The Baby Show Loves Boutique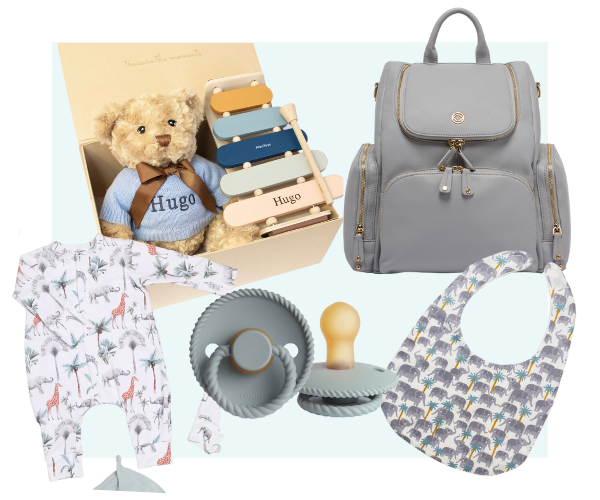 You probably have heard of many of the bigger baby brands you can find at The Baby Show with Lidl GB including iCandy, Cybex, Tommee Tippee, BabyBjorn, Snuz, Chicco, MAM and Joie. But did you know, you can discover some amazing boutique and unique brands too? We're talking small independent brands and designer-makers, beautiful hand-made clothing, luxury fashion and organic, quality materials. Here's a few brands we've cherry-picked that you can find at The Baby Show ExCeL.
Bertie & Me
Beautiful affordable neutral baby clothing and accessories.
Five of Us
Designed in London and handmade in Spain, this adorable collection of clothing, nursery furnishings and accessories using traditional craftsmanship with sustainably sourced fabrics and yarns.
Degiorgis Baby
Seen in British Vogue & Tatler, the Degiorgis collection of baby clothes and accessories are handmade in the United Kingdom.
Babies in Essex
High class, luxury, and traditional Spanish babywear for the cutest bubbas in town.
Kei Collections
Their debut Core Collection strips right back to the core of dressing your baby but with deliberately paid attention to the smallest of details, from stitching to components. Available in five nude shades.
Sue & Samuel
Adorable prints are abundant in this beautiful collection of babywear, accessories and bedding. Understated and stylish.
The Baby Gifting Company
An exciting new British brand with stunning gifts for new babies, combining the softest cashmere clothing with plush and wooden toys.
Kerikit
You don't need to choose between style and function. These practical leather changing bags do not compromise on style so you can feel empowered, confident, sexy and organised all at the same time.
Ling Lux
Specialising in bespoke designs, Ling Lux create luxurious items including nursery furniture and furnishings.
Nine the Label
Timeless clothes, thoughtfully designed to last and evolve with your body - pre, during and post pregnancy.
Book your tickets to ExCeL London, 3-5 March today and see all these brands and more. Book here.