The Baby Show X Annabel Karmel Easter Recipes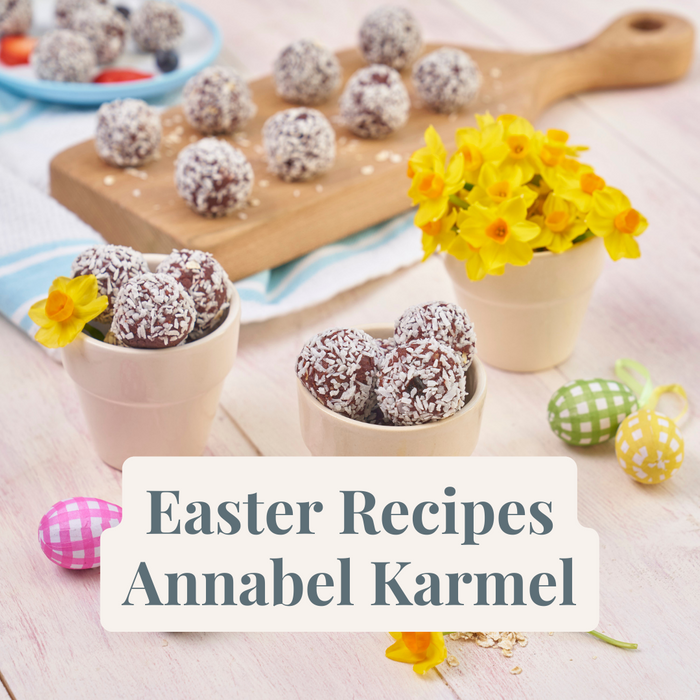 CARROT CAKE ENERGY BALLS (suitable from 9 months)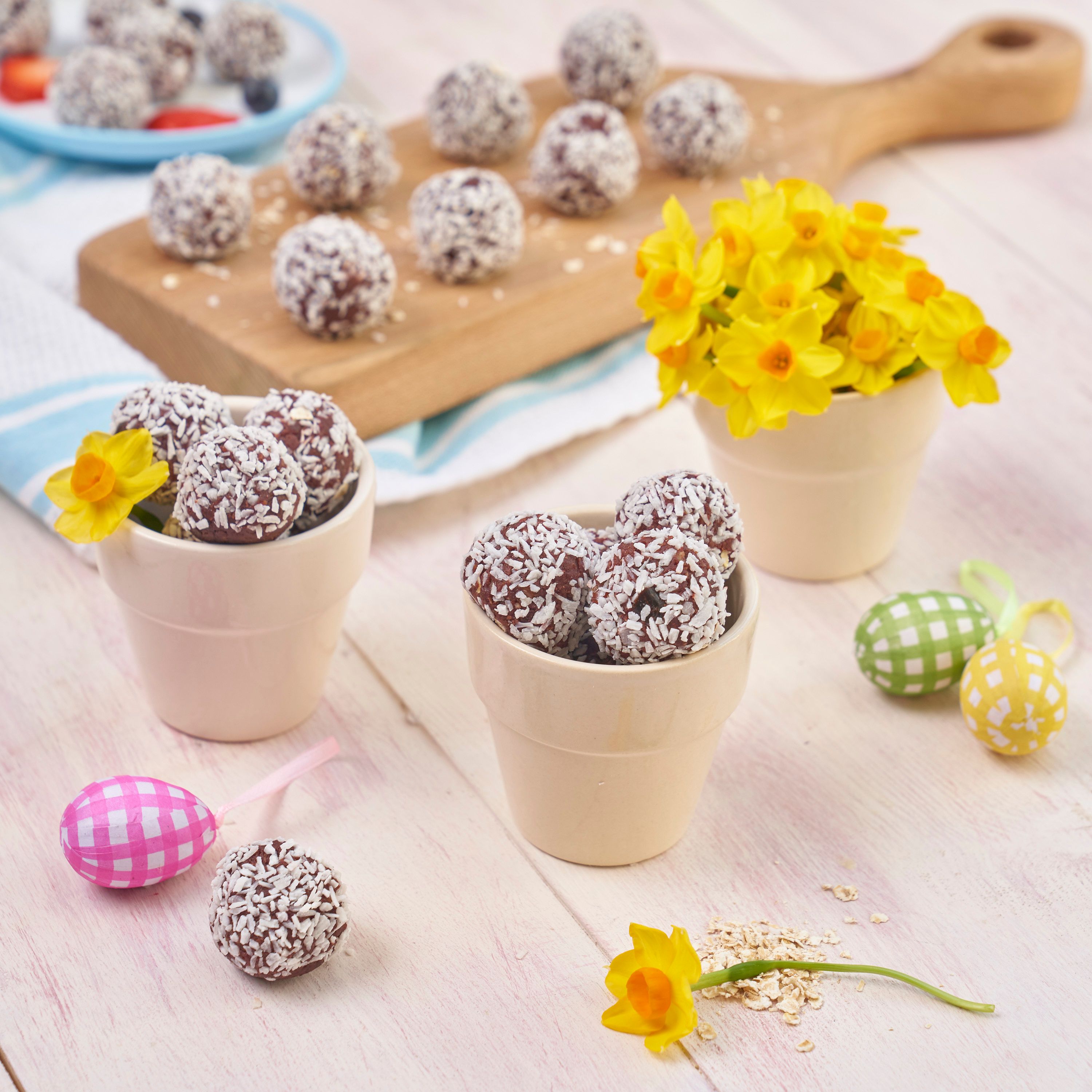 MAKES: 30 BALLS
Ingredients
110g pecans
125g so­ft dates
200g carrots, grated
80g desiccated coconut
¾ tsp ground cinnamon
¾ tsp ground ginger
100g raisins
50g oats
2 tbsp vegetable oil
Method
Measure all of the ingredients into a food processor. Whiz until finely chopped. Shape into 30 balls.
Place on a plate. Chill for an hour in the fridge until firm.
EASTER EGG FRITTATAS (suitable from 6 months)
MAKES: 6 EASTER EGG FRITTATAS
Ingredients
8 eggs
2 tbsp milk
6 spring onions
50g Cheddar cheese, grated
8 cherry tomatoes, chopped
Chives
Method
Beat the eggs and milk in a large bowl. Add the spring onions, Cheddar cheese and tomatoes. Mix well then pour into the tin.
Bake for 20 minutes until just set and lightly golden.
Leave to cool slightly, then stamp out 6 oval Easter egg shapes.
Arrange on a plate and decorate the eggs with chives.
Looking for more mealtime inspiration for your baby or toddler?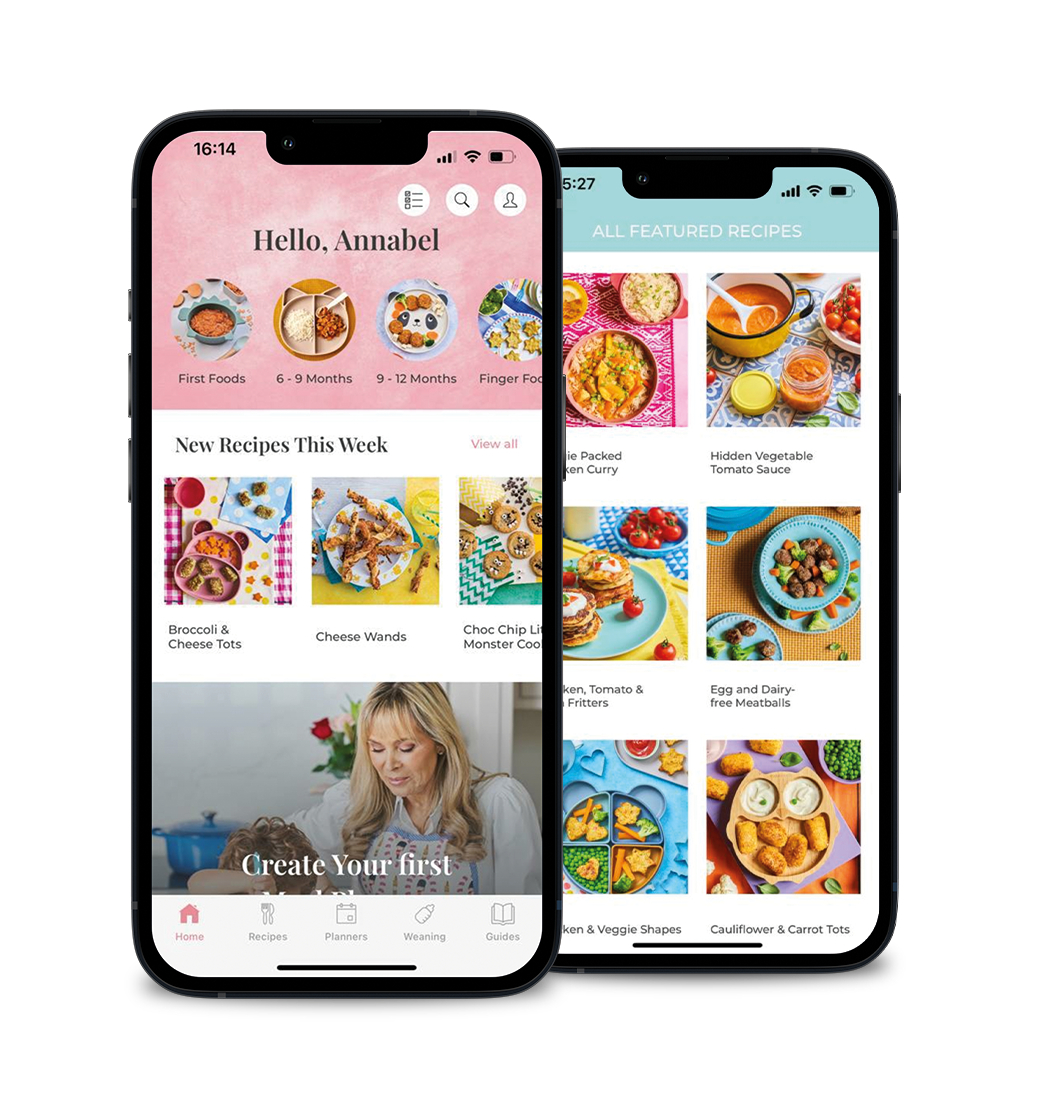 Annabel's #1 rated recipe app is filled with over 650 simple and delicious ideas, PLUS new recipes every week. You'll also have exclusive access to meal planners, shopping lists, allergy tracker, and popular listen-along weaning guide. It's a kitchen essential for happy, healthy mealtimes. Visit the App Store and start your FREE trial today!
See Annabel Karmel on the Live Talks Stage at The Baby Show with Lidl GB at Birmingham NEC from 12-14 May 2023.