07 Dec 2021
Christmas Eve Box Ideas: The Baby Show Loves Day 7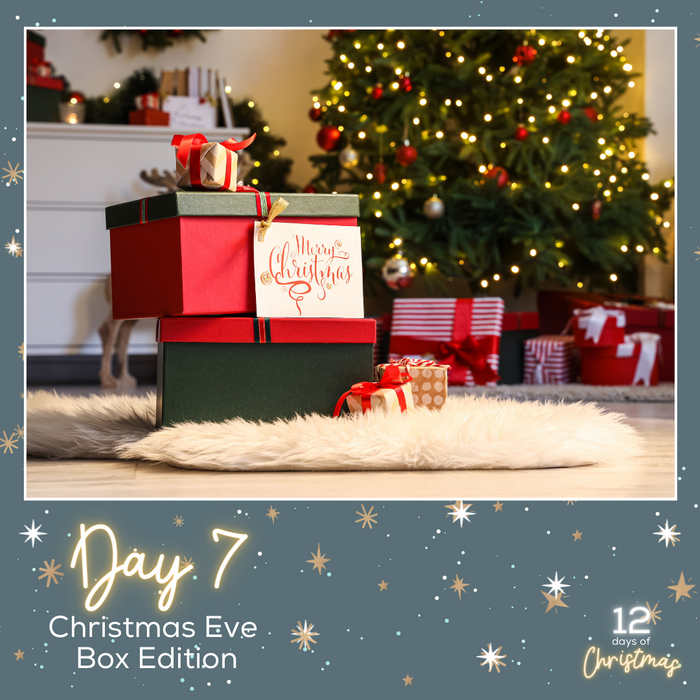 For extra excitement, this Christmas, why not put together your very own Christmas Eve Box for your little one. Tailored to suit any budget, it can be as simple as unwrapping some Christmas pj's, a book to read on Christmas Eve, or a personalised note to Santa with some festive treats for Rudolph!'
For those who would like to be more creative and to get those festive juices flowing, we have put together our top ideas.'
Grab yourself any box and get creative!
Hot chocolate and Christmas mug
Perfect for the festive season and a great addition to the kitchen cupboard, it's a must-have for any Christmas Eve box and guaranteed winner kids will love.'
'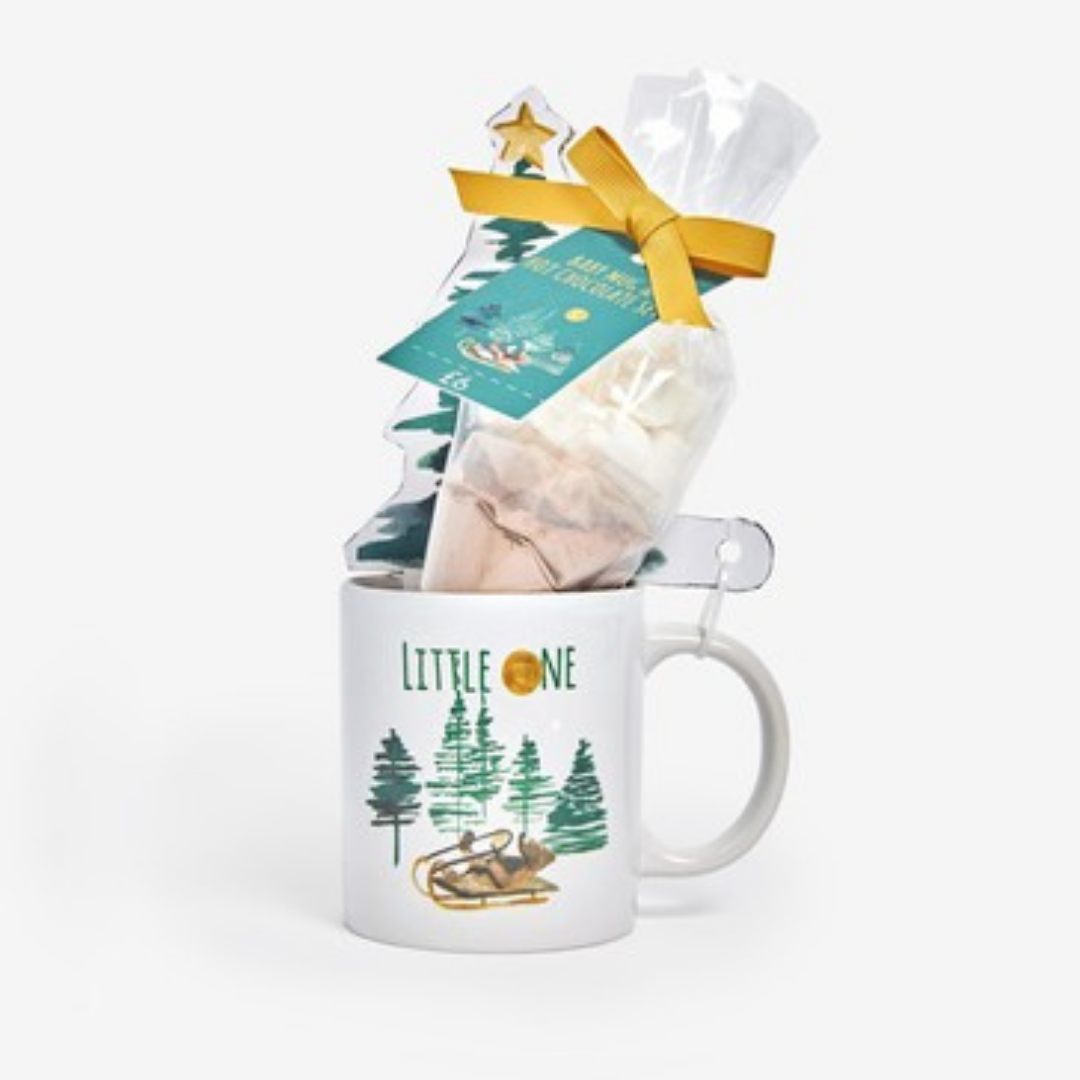 Next'
Reindeer food
Create lasting Christmas memories and get your little ones excited on the night before Christmas eve, by laying out some 'reindeer food'. Simple to include you may purchase or make your own with oats and seeds, and a sprinkling will bring magic to your home this Christmas.'
Pyjamas and slippers
Wrap up warm this in some festive pj's and slippers. Nothing feels better than snuggling up on those cold dark evenings in something warm and comfortable on Christmas Eve night. Perfect for when you get the camera out on Christmas morning.'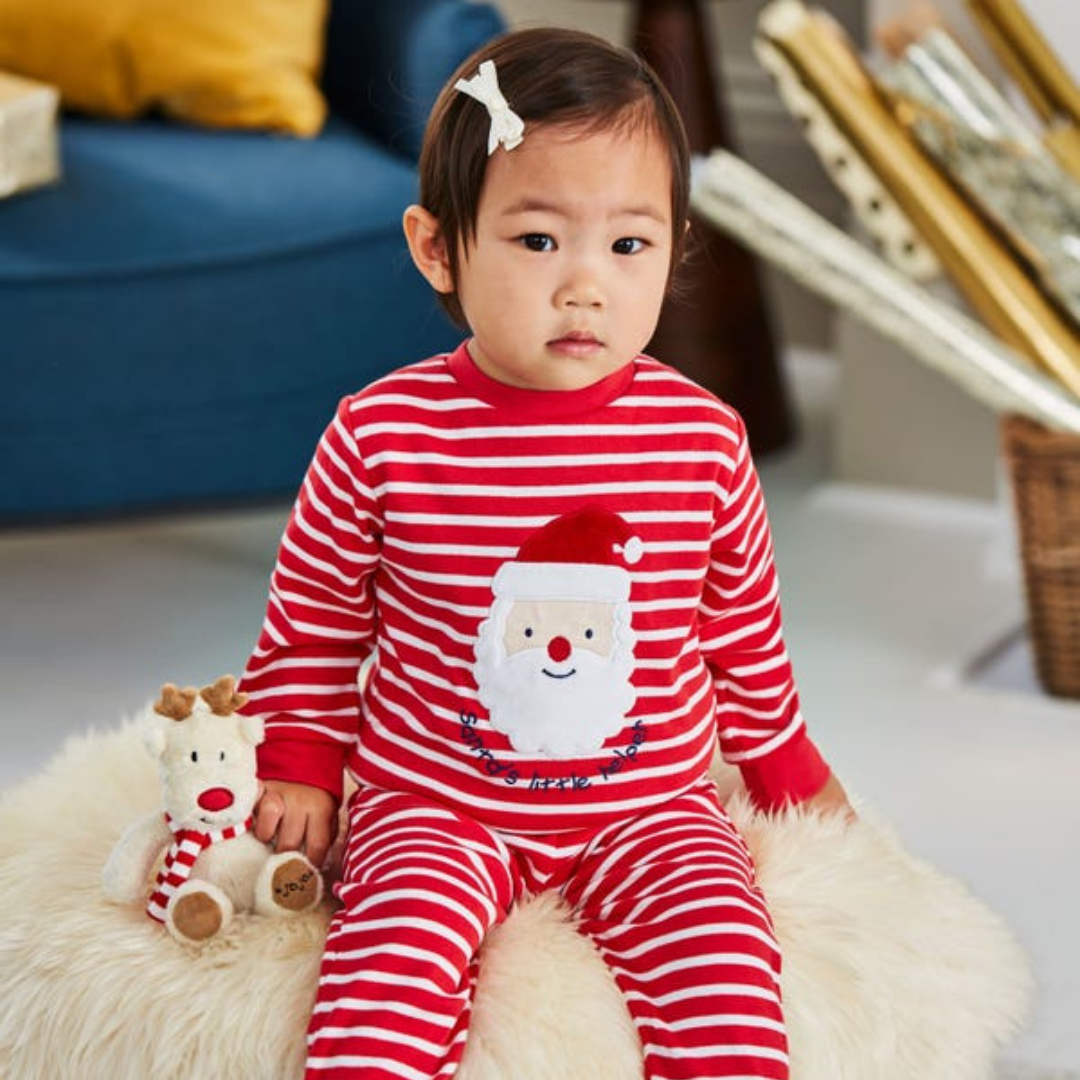 Christmas Film'
Pick a much-loved film and make memories as a family together. Whether it be a Christmas classic or a Disney movie, it's a brilliant festive idea that will get the whole family settled down together for some quality family time.'
Sweet treats
To enjoy with their festive mug and hot chocolate, why not include their favourite sweet treats. With many mini hampers readily available to purchase online you can make this as simple and within budget as you like with their most-loved biscuits, or a bag of festive chocolate.
Storybook'
A lovely treat to snuggle up with on Christmas Eve, you can include an old-time classic or a personalised Christmas story. With a wide range of books to choose from, this magical time together is a lovely reason to get them settled for bedtime.'
Games
Whether it be Charades or an activity box with stickers or a puzzle, you can include a small game that all the family can enjoy this Christmas Eve. With so much excitement building for the big day, this is a great idea to keep them busy.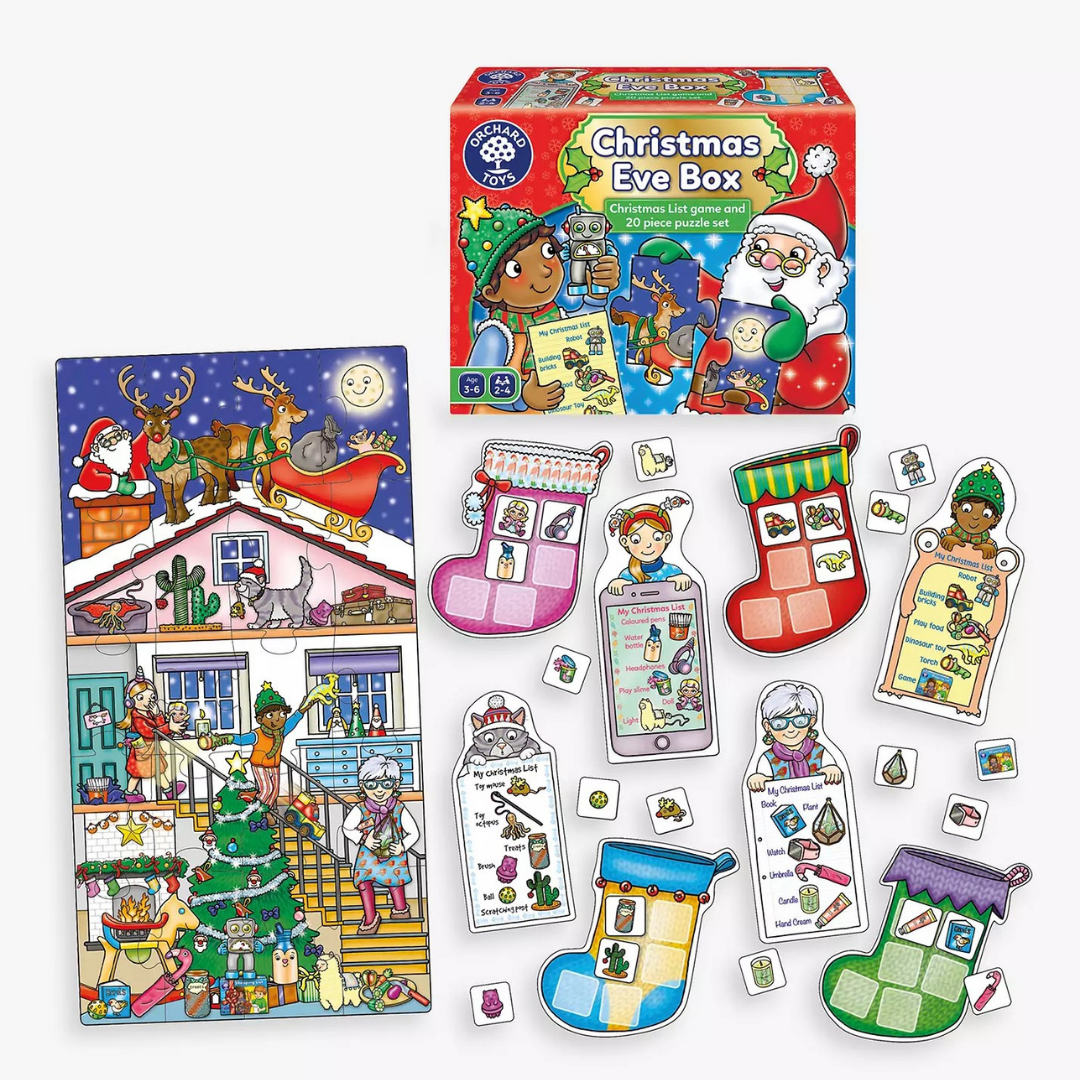 John Lewis'
Soft Toy
Depending on the age of your little one a sweet idea is to send them off to the land of nod in the comfort of a new soft toy. This could even be something that you personalise and can be kept as a keepsake for many years to come.'
Activity book
Great for counting down the hours until bedtime a colouring or sticker book is a great way to keep them entertained for a few hours before bedtime. What's more, it's a great alternative if you would like them to have some time away from the screen.'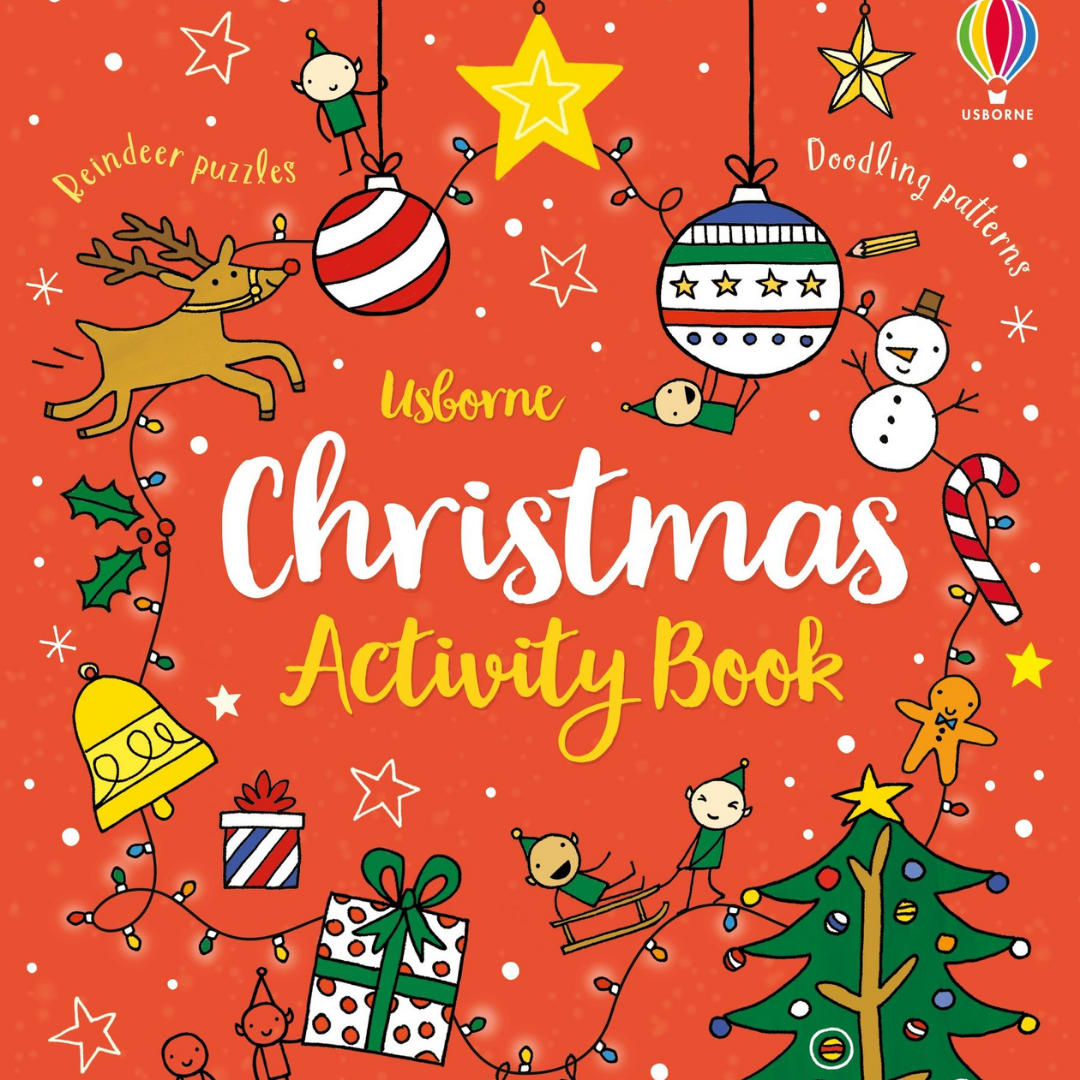 Usborne