21 Feb 2023
Money Saving Tips for New Parents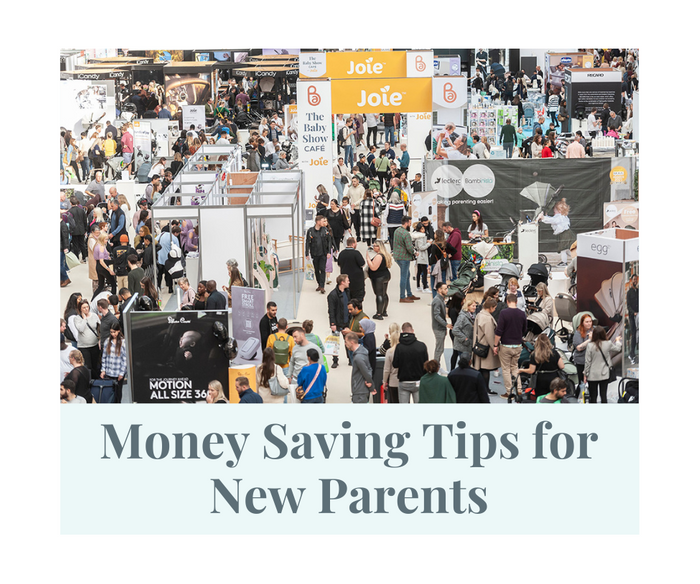 The rising cost of everyday essentials is adding financial stress to already struggling households. Add into the pot having a new baby and, well, something has to give.
Certain items are deemed baby essentials, then some products and services are nice-to-haves and also products that are more luxury items (but to some may also be considered essential).
Whether you're looking to tick off your baby essentials shopping list or discover some more boutique items for your baby, you can save a fortune by shopping savvy at The Baby Show and getting the best value for your money.
Here are a few ways you can help to cut the costs of having a baby….
(1) Take advantage of all the amazing offers available at the show
Many brands will have savings on the RRP, bundle offers and best prices guaranteed on many essential items such as buggies, car seats and nursery furniture.
(2) Join rental schemes and clubs
Good for your pocket and good for the planet. Discover The Tot Loft, Bundlee and Or Collective at the show.
(3) Sign up to parenting clubs
For freebies, samples as well as money-saving offers. Check out some of our partners – Your Baby Club, LIDL, Emma's Diary and Bounty.
(4) See if any product review sites are looking for testers
To test drive and review their products, a great way to sample different products and in some cases, keep the products.
(5) Take advantage of sampling and freebies at the show
Some of the brands give away products when you subscribe to their mailing list.
(6) Buy multi-tasking products that work hard for your money
The Chicco Baby Hug, for instance, can be used as a crib, a raised recliner, a highchair and a table chair, to accompany you and your little one at each moment of the day. There's also the Micralite Eat & Play 4-in-1, which transforms from a highchair to a chair and table in seconds.
(7) Using reusables instead of disposable nappies
Save money whilst looking out for the planet at the same time. Even swapping some disposables out for reusable cloth nappies or using reusable wipes will help, it doesn't need to be all or nothing.
(8) Products that grow with your child
Investment pieces or have great longevity. Think multi-stage car seats, and cribs that convert to cot beds and toddler beds (e.g. Gaia Baby's Serena bed). Kerikit leather bags might feel like a luxury baby changing bag, but they are so beautiful and high quality that you'll want to keep wearing them for years, not just the baby years!
(9) Do your research and try before you buy at the show to avoid costly mistakes
There's always an element of risk when buying online (in terms of not being able to touch, see and feel the products). Nothing beats getting hands-on and testing products before you buy, especially when it comes to baby items, because we all want the best we can buy for our baby. Ask for product demos at the show, take buggies for a spin at our Buggy Testing Track and put your questions to the brand experts.
See some of the products that we have one show.
Happy Shopping!
---
Book Baby Show tickets online to save 35% compared to buying on the door!
---