04 May 2023
Project Baby Shopping Guide - NEC Birmingham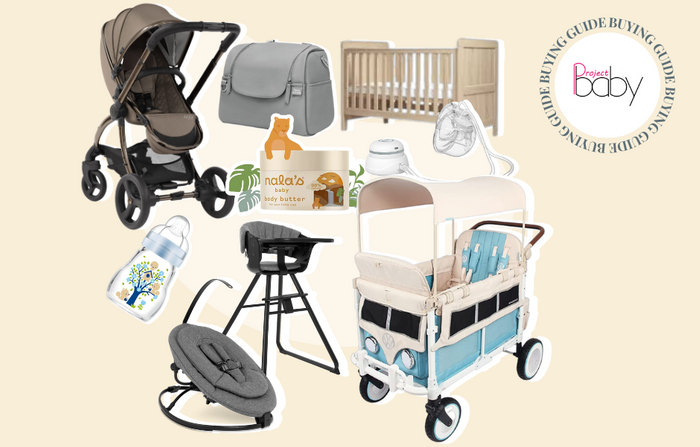 Project Baby introduce their shopping guide for the Baby Show NEC Birmingham
---
The most extraordinary and memorable chapter of your life awaits! Finding out you're pregnant can be an exciting but daunting time, thinking of all the things you need to buy for your new bundle of joy.
But worry not, Project Baby Magazine has years of experience helping new parents get ready for the big arrival. Take a look at our buying guide for The Baby Show with Lidl GB at the NEC.
---
Prams
"Shopping for a pram, my best advice is write a list of things you need it to do, think about who is pushing it? where will it be stored? where will you be going most of the time, i.e on the underground or country walks? Here's a couple of brands we highly recommend."
egg2 Stroller Pushchair

A very popular choice at The Baby Show with Lidl GB is the egg2. the design features soft-touch tailoring, smooth curves, infinite lines and superb engineering with four-wheel suspension to ensure you and your little one have an effortlessly smooth ride. The one-hand fold chassis is compact and freestanding when folded and the three-position recline, parent and forward-facing seat unit is spacious and comfortable.

Cybex orfeo

The Orfeo is the travel pushchair that goes big on comfort. Hand luggage compatible for easy travel from birth. It's all about that fold! The Orfeo is a travel essential that folds small enough to fit handily in overhead storage or your car's trunk. The Orfeo can recline to the ideal ergonomic position for newborns. And, it's a lifesaver for emergency naps on the go.
---
Feeding
"Thinking about feeding the baby, Pippeta has some fantastic pumps to suit all your needs and if you're thinking of combi or bottle feeding Mam have everything you need to get your feeding journey off to a fine start."
Pippeta Classic LED | Dual & Hands Free Breastpump

The 'Classic' Pippeta pump makes it possible to pump while on the go as well as dual pumping. Being small and lightweight this pump can be worn in 2 ways, as a dual pump using the tubes included or simply put inside your nursing bra, with no tubes or wires - it's truly hands free!

Feel Good 260ml Glass Baby Bottle

The MAM Feel Good Bottle is made of temperature-resistant glass. As a result, the bottle can be heated in the microwave or bottle warmer, cooled down quickly, cleaned in the dishwasher, and sterilised at high temperature. Simple and safe to use to make everyday baby life easier. Breastfeeding is best for babies.
---
Sleep
"Thinking of somewhere your baby can sleep Tutti Bambini has some great options, if you're looking for more traditional options Mamas and Papas have some lovely cots available at the show and OBaby have you sorted for style. Check out my favourite pieces below."
CoZee® Bedside Crib

Suitable from birth to 6 months, the Tutti Bambini CoZee® Bedside Crib has been designed to create and strengthen that special connection between you and your baby. The side sleeping is also an excellent solution for easy breastfeeding at nights and assures peace of mind that your little one is close to you .

Oxford Cot Bed

Designed for lasting use, this Oxford cot bed offers excellent storage space in a clean and modern design, creating a stylish and organised first bedroom. From our beautiful Oxford range, this cot/toddler bed combines modern, sophisticated style with plenty of spacious storage to fit your nursery.
Maya Cot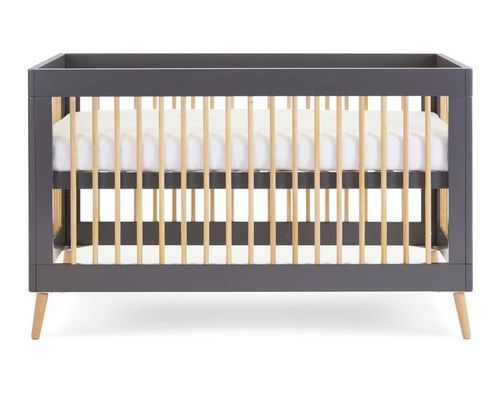 Suitable from birth, the Maya cot bed will grow with your little one so the top position of the three height-adjustable mattress base. When your little one is ready to begin their transition, the included dual ended safety rail will provide reassurance and familiarity during an often daunting time and once they are used to their "big bed" this can be simply removed to create a stylish toddler bed.
---
Weaning
"Weaning might feel like it's way off but it's never too early to think ahead, or maybe you're ready to start weaning, be sure to check out the MiChair from iCandy"
MiChair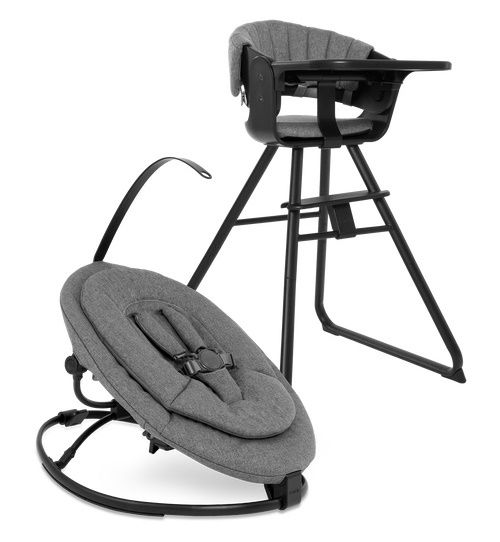 Comprised of modular components that can be rearranged as baby grows and boasting an impressive 10 year warranty, the iCandy MiChair is space efficient and functional. With the option to choose their preferred colour way, parents can confidently maintain a contemporary and stylish home with the future proof iCandy MiChair whilst raising the next generation.
---
Baby's Skin
"I'm sure you have started your research into what you would like to put on your baby's skin, check out Nalas Baby. They have a fantastic range."
Body Butter
Nala's Baby® moisturising Body Butter is packed with beneficial ingredients that gives your little ones daily TLC. Our buttery blend of shea butter, cocoa and camomile that leaves your little cub moisturised from top to toe.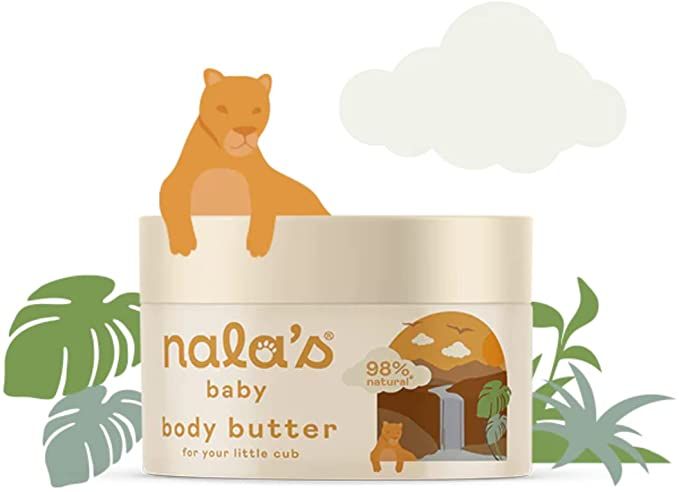 ---
Changing
"You will need a changing bag to keep all your little ones bits handy and ready to go for all those adventures you're about to embark on. Looking for something practical but stylish? Check out Nancy & Frank."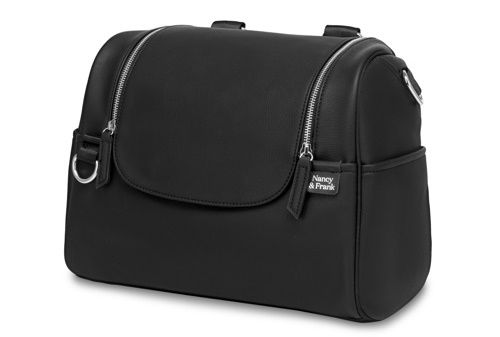 Nancy & Frank recognises that becoming a parent doesn't automatically mean that you stop being you. Stylish, functional and contemporary, these bags fit into every plan in the schedule.
---
Days Out
"I have kept this till last but think about summer and beach or family days out, maybe a festival with the kids this is so perfect for all those things and super quirky, introducing the Wonderfold."
W4S2 Luxe Quad Stroller Wagon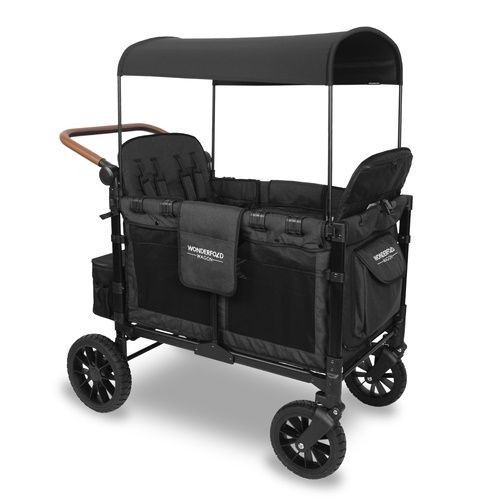 Fun festivals, beautiful beach-days, wilderness walks. Nothing beats family adventures. But with luggage, pushchairs and snacks galore, getting out and about with your little ones can be easier said than done! BRAND NEW to the UK is a wonderful wagon that's set to transform family trips in every way.
"Don't forget you can purchase Project Baby Magazine from WHSmith & Waitrose stores nationwide."
---
GET TICKETS FROM ONLY £25 > £16 PP & SAVE OVER 35%
NEC Birmingham Show Offer:

---
Get in touch with Project Baby here: