16 Oct 2023
Project Baby Shopping Guide - Olympia London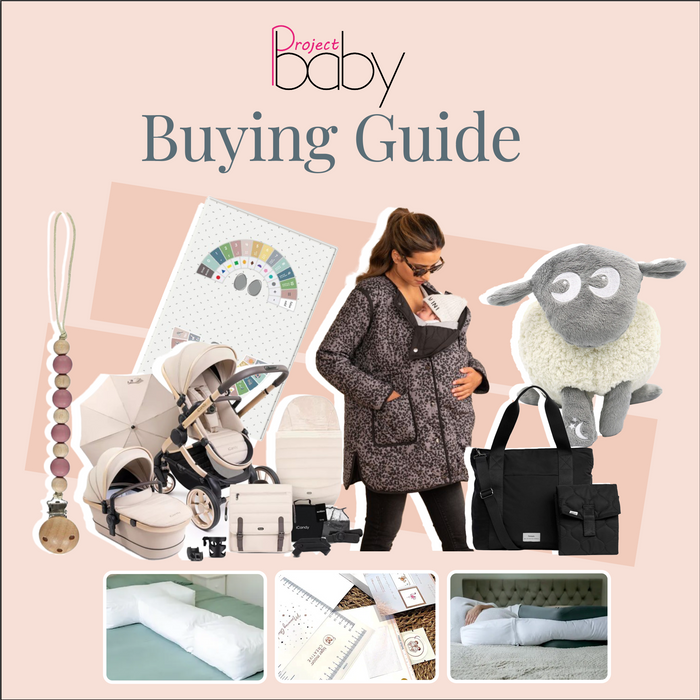 Project Baby introduce their shopping guide for The Baby Show Olympia London
---
The most extraordinary and memorable chapter of your life awaits! Finding out you're pregnant can be an exciting but daunting time, thinking of all the things you need to buy for your new bundle of joy.
But worry not, Project Baby Magazine has years of experience helping new parents get ready for the big arrival. Take a look at their buying guide for The Baby Show with Lidl GB at the Olympia London.
---
Nibbling (stand M57)

Earth Soother Clip

Save your time searching for those missing dummies as they are flung from the pram with a beautiful dummy clip from Nibbling.

Finnson (stand P95)

SELBY Eco Changing Bag

Every new parent needs a changing bag, award winning brand Finnson have a host of lovely changing bags, The SELBY is perfect for your hospital bag, plenty of pockets and loads of room make it the perfect fit.

Tiger Moon Creative (stand L79)

Inkless Wipe Kit

There is something so special about those first moments, having an inkless kit handy makes those first hand & footprints so much more accessible.

Pillow T (stand R64)

Pregnancy Pillow

Every pregnancy needs a helping hand with extra comfort and the T pillow is your perfect companion. It's also a great support postpartum. Thank me later :)

Rock Stepper (stand P105)

Playmat Bundle

When it comes to play a playmat comes in super handy, Rock Stepper has a very unique feel to it complete with their handy flashcards. Making learning fun.

Sweet Dreamers (stand J75)

Ewan Deluxe

He is famous. But most importantly he has a very important job, helping soothe your little one to sleep and always ready and waiting if your baby was to stir this white noise toy is the perfect gift or just a baby must have purchase.

Seraphine (stand M51)

Amazing Maternity Wear

Every woman deserves to feel amazing through their pregnancy, Seraphine offers a whole range of pre-post pregnancy wear. From the office to country walks there is something for everyone.

iCandy (stand N59, N60)

Peach 7 Bundle

Peach 7: Molly Mae loves it and so do we, the iCandy Peach 7 has lots of lovely features with bundle offers ready to save you ££ why not take it for a spin on the Buggy Testing Track.
"Natasha, Editor of Project Baby says: The Baby Show is your one stop shop for all things baby, but The Baby Show is more than a shopping trip. It's the place to go for all your expert advice, make sure you visit the Live Stage to hear all those important talks from the industry leading experts. The Buggy track is another must on your list test your new set of wheels on the buggy track before making those big purchases."
---
You can still save £8* and book your tickets for £18 for Olympia London, Oct 20-22!
BOOK OLYMPIA LONDON TICKETS NOW
* Offer ends Thursday 19th October, at midnight
---

Natasha Hewett is the Founder and Editor or Project Baby Magazine, the popular Pregnancy, Baby and Toddler Magazine. Covering all the latest expert advice as well as every aspect of becoming a mum. Guiding you through each stage of pregnancy and helping you get to grips with motherhood.