18 Oct 2021
More and more parents are storing their babies' cord blood and tissue including Biovault Family team members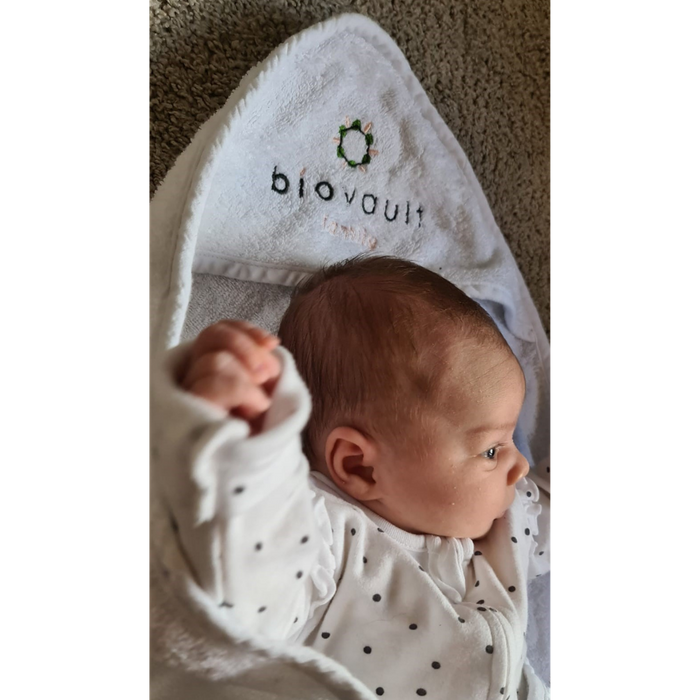 Biovault Family was thrilled to recently welcome Lyra Lily Pope, the granddaughter of Nikki Driver who has been a sales advisor for Biovault Family since 2015. Lyra is the first baby related to a member of the Biovault Family team whose umbilical cord blood and tissue have been banked by Biovault Family.
Explains Nikki: 'I talked to my daughter Megan, Lyra's mum, a lot about Biovault Family and how important stem cell blood and tissue banking is. I suggested we needed to bank them for Lyra in case she needed them in the future. After learning more, Megan thankfully chose to bank with Biovault Family. Once you read about how valuable these stem cells are it's always a question of 'why wouldn't you store?' '
Nikki is passionate about increasing awareness of cord blood banking. She'll be at The Baby Show on Stand'I42 alongside her colleagues from Biovault Family to meet people who want to know more about how it works and to share their in-depth knowledge of its value and relevance today.
Nikki continues: 'Stem cell therapy is not a therapy, it's a treatment for cancer, and many other diseases, but why isn't it talked about more? I so want more people to know about it, and I wish more'people could benefit from it. If I'd known about this when my kids were younger, I'd have done it in a heartbeat.'
Says Jo: 'One of the diseases stem cells are being used to treat is Parkinsons Disease which my cousin Sarah suffers from. It's so sad to witness her daily struggle in a nursing home at only 51 years old. If I had known about cord blood banking when my girls were born 14 years ago, Sarah's life could be very different today.'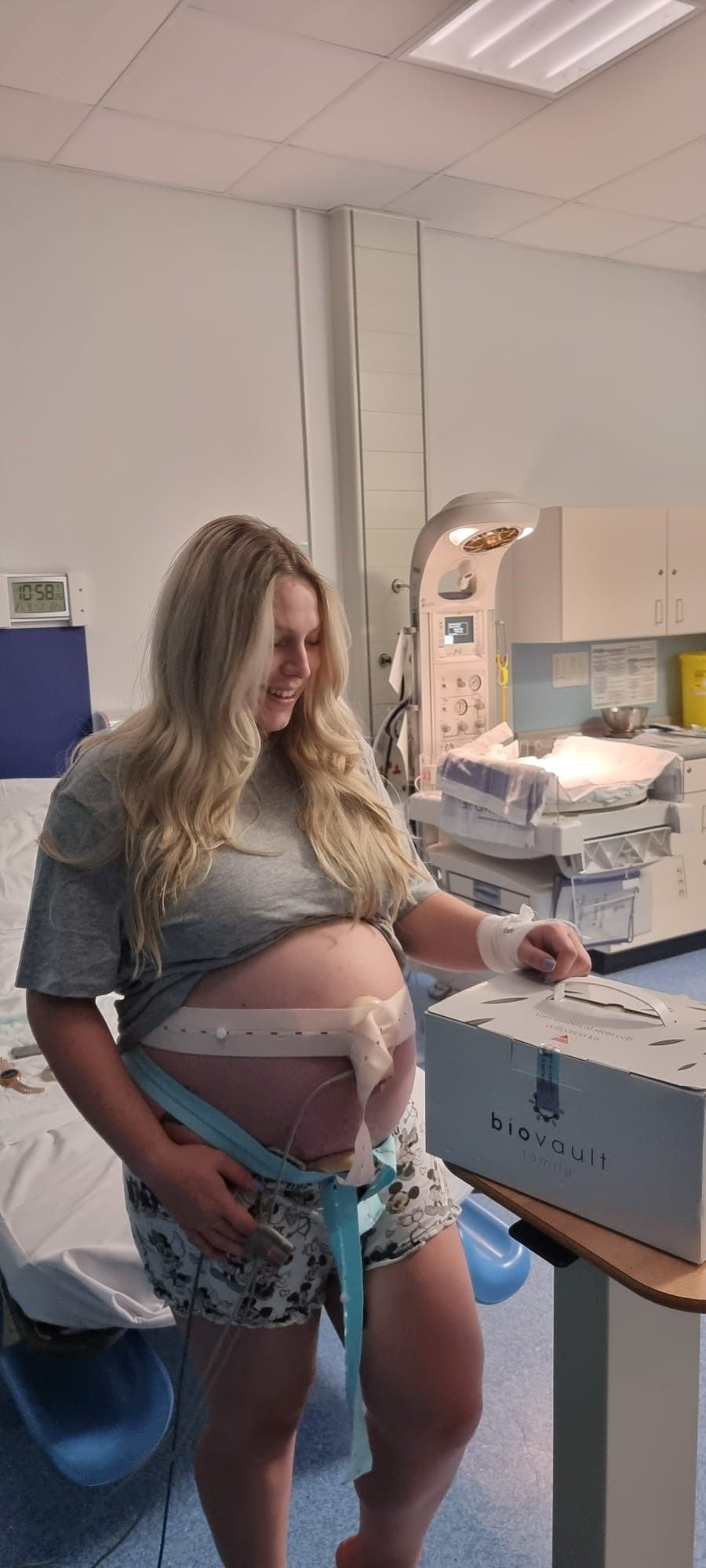 Jo will also be attending'The Baby Show with colleagues Anne-Marie Myers and Jodie Turner. Nikki, Jo, Anne-Marie and Jodie welcome anyone to the stand who would like to understand more about cord blood banking.
Says Nikki: 'At Biovault Family we don't do a hard sell. We are ethical, and we are honest. We're not like the other companies. It's not all about the marketing and if people choose to go with our competitors I will always say, thank you for storing your stem cells, at least you've done it.
'But we are different as we have a very high criteria because we know that you have to have a certain amount of stem cells to be useful, and I'd love to talk about this more with people who are interested in stem cell banking.'
'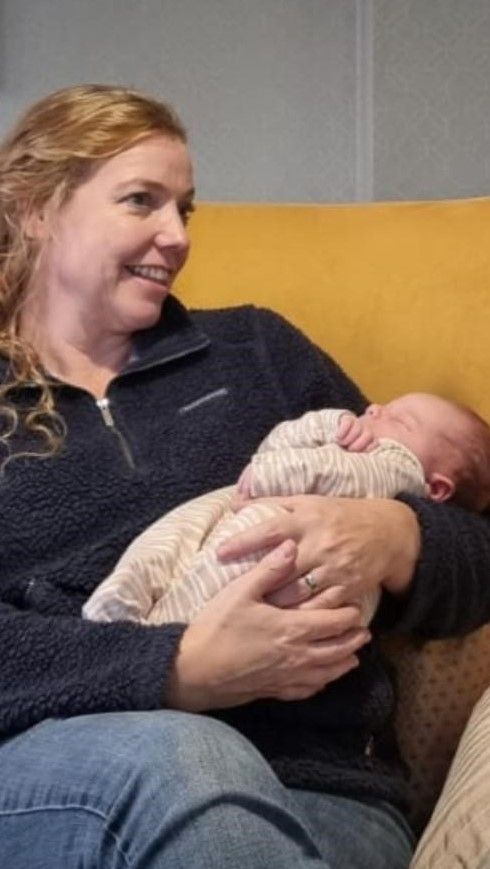 Remarking on her own experience having baby Lyra's cord blood and tissue banked with Biovault Family, Megan remarks: 'I was a little bit nervous to start with as I thought it would be stressful but it all went so smoothly, and the phlebotomist was brilliant.''Everything was organised by Jo at Biovault Family, my kit arrived in good time and it didn't complicate my labour. While I hope that Lyra, or any other members of our family, won't ever need to use these stem cells, we do have peace of mind that they are there if we need them. I can't recommend Biovault Family enough and I'd really urge every mum to be, fathers and grandparents to get in touch with Biovault Family and have a friendly chat so that you can learn more about this important service.'
For free tickets to come and see the Biovault Family team at The Baby Show, please visit the Biovault Family website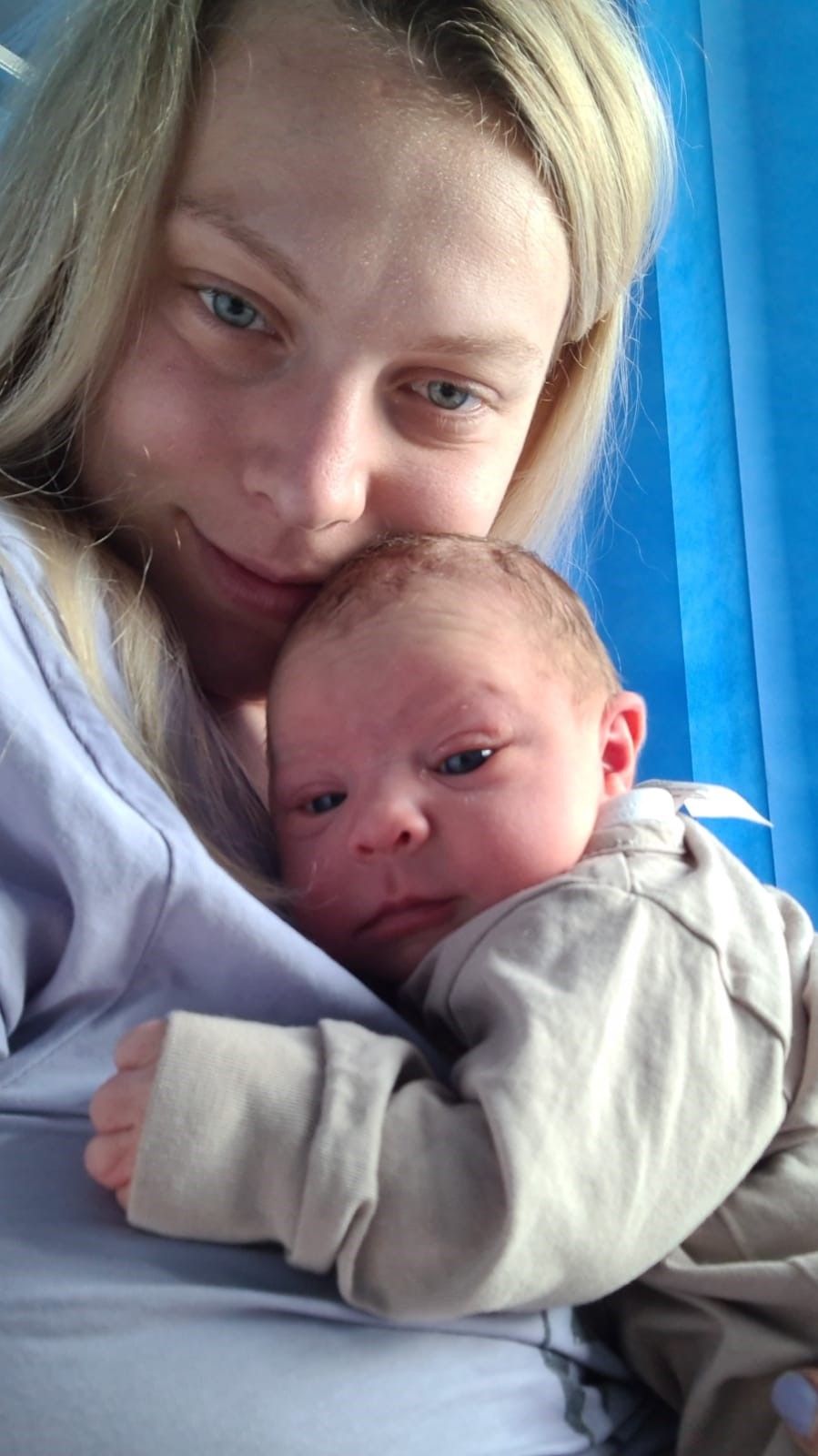 '