17 Aug 2022
Wellness during Pregnancy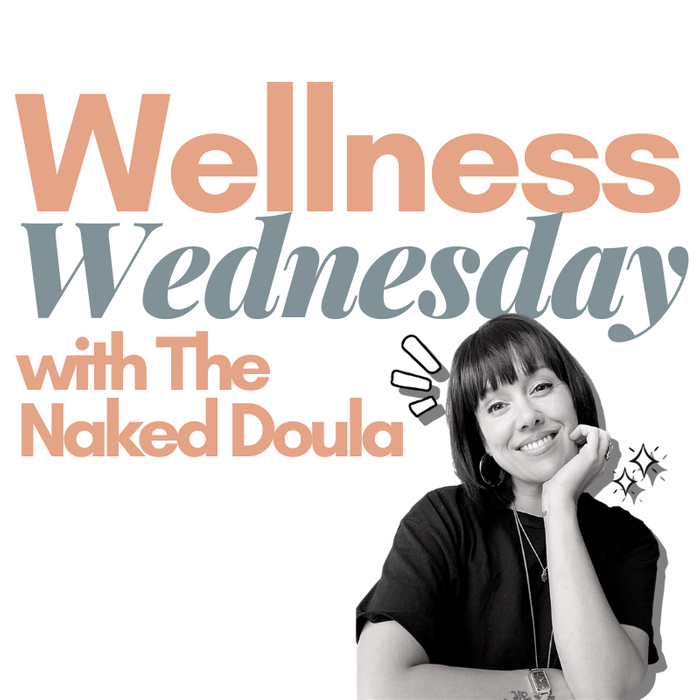 So you're pregnant and it's pretty damn overwhelming.
Looking after yourself during pregnancy is really important and it starts with making sure you're taking the right supplements. I'd like to say that we would all eat the right amount of fruit and veg and every other food to ensure a baby is growing healthy and well but let's be honest in this day and age it can be very difficult! So what's the advice on vitamins?
We are often told that folic acid is one of the main vitamins we should be taking during our early pregnancy and before, but in fact what a lot of people don't realise is folic acid is actually a synthetic version of folate.
Folate is the live vitamin that we DO need to be taking to support our baby's growth in utero. Whilst some doctors will argue against this explaining that the body will turn folic acid into folate this is not the case for everyone and is really dependent on your genetics! I highly recommend Her9health supplements as my absolute go-to for before, during and after! I literally do not have to worry about a thing and I know that I'm getting all the live quality supplements and ingredients that I need to help support my baby's health. It's also good to support this by eating a healthy balanced diet and staying hydrated!
The first trimester can be really challenging for some of us we start to feel extremely tired you may have nausea and even sickness you may start to feel tender breasts and notice fluctuations in your mood. Ensure you're taking the rest when you need to and being kind to yourself! Your body is doing A LOT to support your baby in these early days and it's going to take its toll! Try and stay cool, don't allow yourself to overheat too much, stay in the shade and be mindful of how you feel.
So what's my most important top wellness tips to start a POSITIVE pregnancy journey…
1. Breathe
Yes that's right I'm telling you to breathe relax and get used to this feeling of having a baby inside of you. It can feel really strange and it sometimes takes a little bit of time. Instead of worrying or stressing to know if your baby is okay (which is pretty normal) try and connect with them and understand what's going on in there and how they're growing and developing.
Contact your local midwifery team to register your pregnancy if you want to do so and start finding out about those first screening tests offered so you're able to start off this journey as you mean to go on by making informed choices.
2. Mental well-being
Mental well-being is really important during pregnancy especially when you start telling everyone how are you expecting a baby and in return you get a whole lot of stories! Everyone wants to tell you everything and everyone wants to share their story with you. It's important to start taking steps to following and ingesting really good positive evidence based birth information so that you can feel good right from the get go.
Follow positive birth accounts, keep a record of how you feeling on a daily basis, share your feelings with those who you feel safe with, get a good nights sleep and take some time every morning to take some deep breaths!
3. Stay active
Stay active while still listening to your body. What I mean here is it's definitely important to stay active and be healthy during your pregnancy, but it's just as important to listen to your body when it needs to rest and get some sleep! You're going to be feeling it and that's completely normal! So the times you need to rest, rest. Otherwise look at ways you can keep yourself active, maybe with a daily walk or even just 10 mins each day doing some healthy stretching!
Pregnancy yoga is high of my list of ways to keep active during pregnancy and it's also going to really help keep your body supple and help prepare your core and pelvis for your impending birth!
4. Preparation
Prep is something we all get really worried about and tend to leave until the last few weeks of pregnancy but let me tell you now! The sooner you start learning and understanding about your body, labour and what it entails, the better you are going to feel. And with knowledge comes power and the ability to make informed decisions throughout pregnancy, leading up to Birth and putting us in good stead good with good foundations to ensure we are confident in making the decisions on our big day!
Make sure that you are getting your information from an evidence base source and following my account of course! Pregnancy and birth should be celebrated! So get involved and start finding out about how blood amazing your body and baby are!!!
5. Gratitude
It's so easy to absolutely lose the first trimester because we are dealing with new symptoms changes in our body changes to how we feel mentally! Try and take this time instead to get excited. To really take care of you and start connecting with your baby! Start planning your activities to keep yourself moving, plan a baby moon, take some time out to daydream and imagine your baby.
This all promotes feel good hormones which in turn helps us feel good and allows our body to feel better! Watch how it helps with your symptoms too!
Pregnancy is a time of celebration and joy. You are having a baby! Like wow! And YOU have the ability to Influence your pregnancy journey in so many ways. Nurture yourself. Celebrate yourself. Feed yourself mentally and physically and see this as your 9 month planner to a positive informed birth experience!