04 Jan 2021
FOR AISHA LAUNCHES STROLLER GIVEAWAY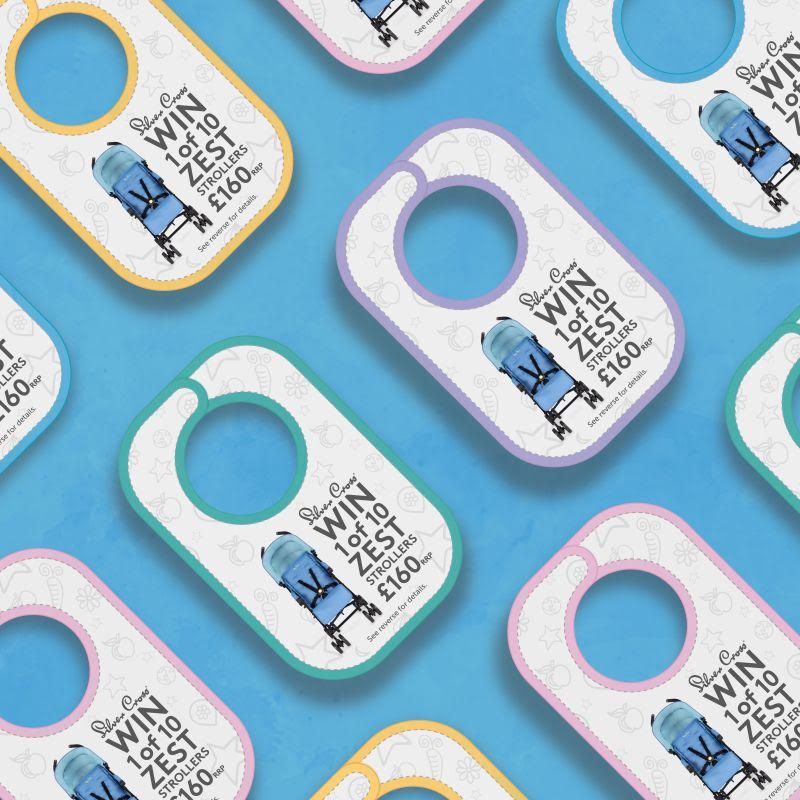 For Aisha is running a unique on-pack promotion between April and August nationally across ASDA, Sainsbury's, Ocado and Amazon. Anyone can enter a competition to win one of 10 Silver Cross Zest strollers worth '160 each. Lightweight and compact, Zest is a brilliant everyday pushchair bursting with practical features that parents love. There are currently 97,000 neck collars on packs in-store, promoting this competition
The giveaway is the latest initiative in a successful collaboration between the two brands, which started with the launch of Silver Cross' new Buffet highchair. For Aisha gave away 250 complete meal bundles of all of their recipes for parents who purchased this new and very popular high chair during January and February.
David Abbott, Global Head of Brand for Silver Cross: 'Teaming up with For Aisha helped create a real buzz around the launch of Buffet. Just like us, For Aisha love to give little ones the best start in life. We produce the finest nursery products, while their award-winning recipes are packed with the finest ingredients for aspiring little foodies. We love that their meals are healthy and nutritious, while introducing babies to new and exotic flavours.
'Following the successful sell-out launch of Buffet, we're excited to continue the partnership with this fantastic stroller giveaway.'
Mark Salter, MD and Founder of For Aisha said, 'Joining with Silver Cross is an absolute honour. Their brand is synonymous with high quality ' my parents used their prams when we were small and I did the same with my children. To have created a brand that can link with Silver Cross and fits with our ethos is very rewarding. We have a range of multi-level marketing plans in collaboration with Silver Cross throughout 2021 including a Sleep Suit and meal combo competition that is currently running via social media. We hope to make this year just that little bit more interesting for parents in any way we can.'
Details of how to enter the Silver Cross Zest Stroller competition can be found on For Aisha food pouches available at all For Aisha's UK stockists.
MEDIA ENQUIRIES:
For more information and images contact emily@foraisha.com.
NOTES TO EDITORS
For Aisha's multi-award-winning baby food is made with 100% natural ingredients, with no additives or preservatives. Its recipes include a wide variety of exotic ingredients, broadening the palates of little ones so they will make healthier food choices later in life. Each meal carefully blends vegetables, fruit and high-quality meat with gentle spices, to create nutritious dishes filled with tasty goodness. Its halal recipes are dietitian approved and specially blended for tiny tummies- they're also dairy-free and gluten-free.
As a loved British nursery brand, Silver Cross has been creating beautiful baby products for more than 140 years. Its dedication to quality and craftsmanship has stood the test of time and it continues to meet the needs of modern parents by designing products which are both stylish and practical. It has an award-winning portfolio of contemporary travel systems, lightweight strollers, hand-crafted coach prams, car seats, nursery furniture and babywear. Today, Silver Cross is a global brand, loved and trusted by parents worldwide.