06 Mar 2021
Annabel Karmel Celebrates the 30th Anniversary of her Phenomenally Successful Book: Annabel Karmel's New Complete Baby & Toddler Meal Planner with New Recipes and Latest Guidance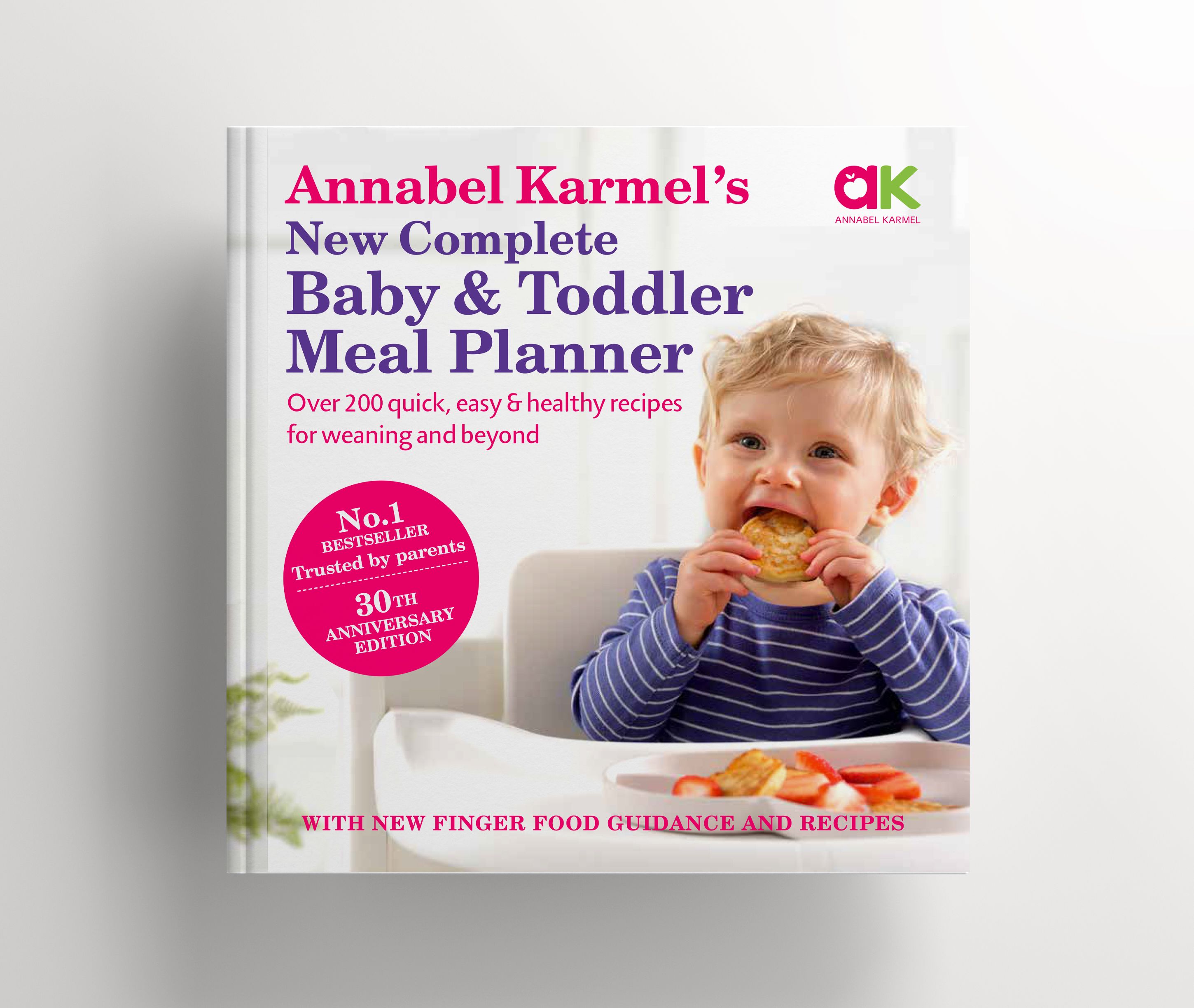 Annabel Karmel, the globally renowned baby and toddler food expert and 'Queen of Weaning', is celebrating her 30-year reign with a brand-new edition of her international bestseller Annabel Karmel's New Complete Baby & Toddler Meal Planner.
'
This special extended edition includes the very latest nutritional advice, finger food guidance, and exclusive new recipes to help raise healthy, happy babies.
'
Trusted by parents and loved by little ones for over 30 years, Annabel Karmel's New Complete Baby & Toddler Meal Planner is a publishing phenomenon that has been translated into more than 25 languages, sold more than 5 million copies worldwide, and continues to be in the Top 40 Non-fiction bestsellers week in week out.
'
To celebrate three decades at the top of the charts, Annabel has refreshed and updated her parenting 'bible' with the very latest essential up-to-date advice for weaning and beyond, new delicious and healthy recipes, simple age and stage meal planners, and a handy pull-out guide to step-by-step weaning, to ensure parents are equipped and inspired to create tasty, nutritious meals from baby's first tastes and beyond.
'
'
'
Annabel says, 'This book is where my career all began so it holds a very special place in my heart, and I'm delighted to be celebrating its 30th anniversary. I've packed in a host of new recipes and the most up-to-date nutritional advice, making it the ultimate go-to-guide for new parents starting out on their weaning journey.
'
There is a magic window of opportunity between 6 and 12 months when you can really develop your baby's taste buds, and my expert recipes are designed to excite little food explorers and pack-in that all-important nutrition. This simple, advice-filled guide is about helping parents to feel confident. Peppered with straight talking guidance and meal planners, I want parents to feel confident and excited about this big milestone!'
'
With more than 200 delicious recipes from purees to finger foods, incorporating first tastes all the way through to toddler food (and fussy eaters!), parents will find everything they need to introduce an array of flavours and textures and set their little ones up on a successful (and delicious) food journey including:
'
Carrot and Cauliflower Puree, Mini Veggie Burgers, Tomato, Basil, and Mozzarella Quesadillas, Tasty Meatless Bolognese, Chicken Balls with Courgette and Squash, and No-sugar Carrot Cake Balls.
'
'Her recipes prove that babies and toddlers will eat their greens ' and much more ' if served up in imaginative ways' The Daily Telegraph
'
'A parent who does not have at least one of her books in her kitchen should waste no time putting that right' The Sunday Times