04 Nov 2022
Ardo wins TWO Made for Mums Awards 2022 !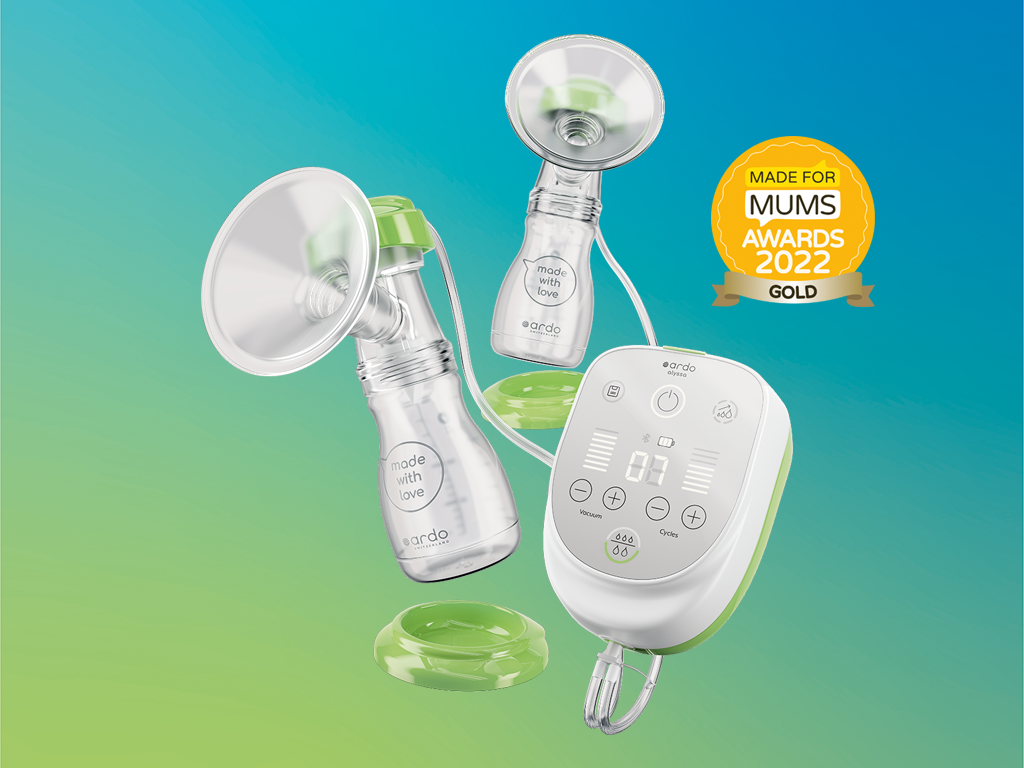 Ardo wins TWO Made for Mums Awards 2022 !
Ardo is a family-owned, award-winning company who support mums and families from conception, through to pregnancy, birth, breastfeeding and expressing breastmilk. The product range has been developed to continually meet both the personal requirements and individual needs of mums and their babies, and those who support them in their journey.
We are thrilled to have won TWO Made for Mums Awards -' the Ardo Alyssa Double Electric Breastpump has won a GOLD and the Ardo Care Vegan Nipple Balm has won BRONZE.
Ardo Alyssa Double Electric Breastpump -''
'This pump is a game-changer as it allowed me to increase my milk supply and produce extra milk for my newborn'
Parent tester Hazelann, who tested it with their 4 week old
Why it's a winner: There are many reasons this medical-grade portable pump impressed our testers and judges. The standout feature is the Power Pumping programme with pre-set phases and pauses that mimic babies' natural cluster feeding to promote milk production. It 'worked exactly as expected' for our tester and noticeably increased their supply at the start of their breastfeeding journey. Other benefits include a memory button that saves your session history and automatically reproduces it during your next session, which is 'invaluable' when using the pump as a double 'while holding both breast shields in place.'
In the words of parent tester Ruth, who tested this with their 6 month old: 'This pump feels well-made and looks great. Putting the pump parts together is made clear in the instructions and once set up, it's easy and quick to collect a good amount of milk.'
Ardo Care Vegan Nipple Balm -''
Why it's a winner: This affordable nipple cream was praised by our new-parent testers for its easy-squeeze tube that makes it a cinch to use one-handed, as well as its vegan properties and fragrance-free, taste-free formula. You do need to apply a little more than some other nipple creams but, once applied though, it's soothing, moisturising and calming.
In the words of new-parent tester Katie: 'This product really helped to keep my sore nipples moisturised. It's creamy, easy to apply and effective.'
www.ardomedical.co.uk
May 2022
https://www.youtube.com/watch?v=R10ZX4y4uO0