22 Feb 2022
Baby Mani Pedi launches to UK retail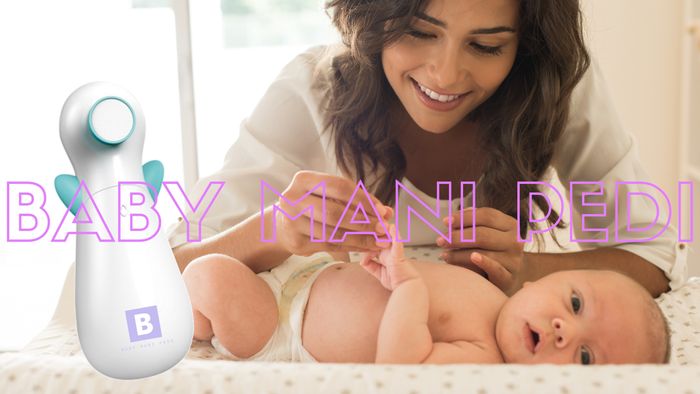 Baby Mani Pedi – a gentle electric nail file designed specifically for babies and toddlers – is now available to UK retailers.
Created by a mother who was terrified to trim her baby's nails after she accidentally snipped his finger using common nail
clippers, Baby Mani Pedi is a safe way to keep babies and toddlers' nails trimmed, safe and smooth.
Featuring a whisper quiet operation and an anti-slip design, the Baby Mani Pedi was tailored to the delicate nail beds of infants
and toddlers.
There is currently no other electric nail trimmer in retail in the UK, and market research carried out by the company has shown
that a large percentage of parents have accidentally cut babies and toddlers' fingers while using nail scissors or clippers, showing
there is a gap in the market for an alternative option.
Natasha explained: "The Baby Mani Pedi is one of the products that new parents need to have on their hospital bag list or nursery
essentials list when planning for their baby."
After giving birth to her second child in May 2021 at the Westminster Women's Clinic, Natasha used the Baby Mani Pedi on her
baby girl the day she was born. During this stress-free trimming, her obstetrician witnessed the product and was impressed .
Jess McMicking, consultant obstetrician & gynaecologist at the Westminster Maternity Suite, commented: "The Baby Mani Pedi is
a wonderful product. I was most impressed by its aesthetically pleasing yet practical design, in addition to its safety features. It
feels robust and of high quality, which is so important when dealing with newborns. Women I have recommended the product to
have found it incredibly useful and I find it the perfect addition to baby presents for friends."
Baby Mani Pedi launches to UK retail
https://www.youtube.com/watch?v=6tuaizzB0Y8&t=2s