BioGaia's award-winning probiotics: Invisible heroes caring for little tummies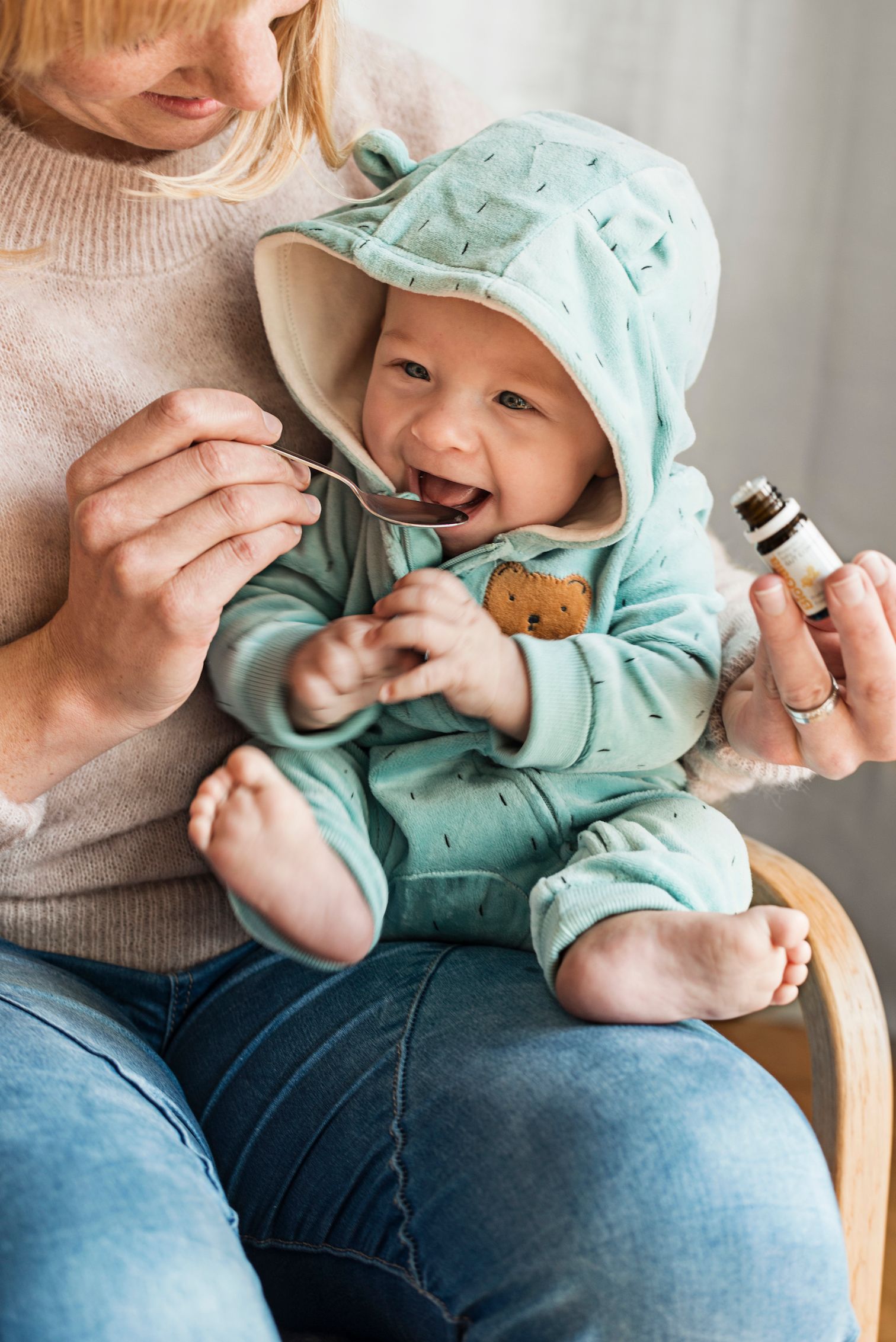 We all know what it feels like when you don't look after your gut properly. Upset tummies, unpredictable toilet trips and unpleasant bloating are all familiar consequences of poor gut health. Well, your little one feels the same. When their tiny tummies aren't functioning properly, they can experience those same sensations of discomfort, pain and health complaints. To keep both of your tummies happy and healthy, you can support your invisible heroes with probiotics.
For over 30 years, BioGaia has been researching, developing and testing probiotics to provide our guts with the support they need to function properly. The Swedish brand's award-winning probiotic food supplements have been carefully designed for both you and your baby. Their products contain L reuteri DSM 17938 - a bacteria originally found in breastmilk that is able to safely regulate even the tiniest of microbiomes, from infants to adults.
Designed especially for little ones, the baby drops are a simple, safe and convenient way to support your little one's gut health from birth. A healthy microbiome can help to regulate bowel movements, reduce regurgitations and ease a number of common complaints such as colic and reflux. Just a few drops of these probiotic supplements can give your little one's invisible heroes the support they need to keep baby happy and healthy!
BioGaia's range of probiotics include:
Protectis Baby Drops - suitable from birth, these drops are ideal for soothing common newborn complaints, regulating baby's gut health and improving their overall wellbeing. RRP £14.99. Also available with added Vitamin D.
Protectis Tablets for Kids - suitable from 3 years of age, these brand new strawberry flavoured, chewable tablets are specially designed for children to help support their invisible heroes as they grow and develop. RRP £14.99.
Protectis D+ - a high-quality adult probiotic supplement with an extra high dose of vitamin D. One chewable, orange flavoured tablet per day can help to prevent and soothe a number of gut-related issues and boost the immune system. RRP £15.99.
All products in the Protectis range contain the thoroughly researched and clinically tested probiotic strain L reuteri DSM 17938.
Gastrus - an advanced adult probiotic dietary supplement containing a minimum of 200 million live bacteria in each tablet. These chewable, mandarin flavoured tablets contain two patented lactic acid bacterium strains - L. reuteri ATCC PTA 6475 and L. reuteri DSM 17938. RRP £24.99..

BioGaia's Protectis Baby Drops, Protectis Tablets for Kids and Protectis D+ and Gastrus Tablets are available online at www.biogaia.co.uk, Amazon, pharmacies and stockists nationwide.