22 Feb 2022
Bundlee- The UK's First Rental Service for Baby Clothes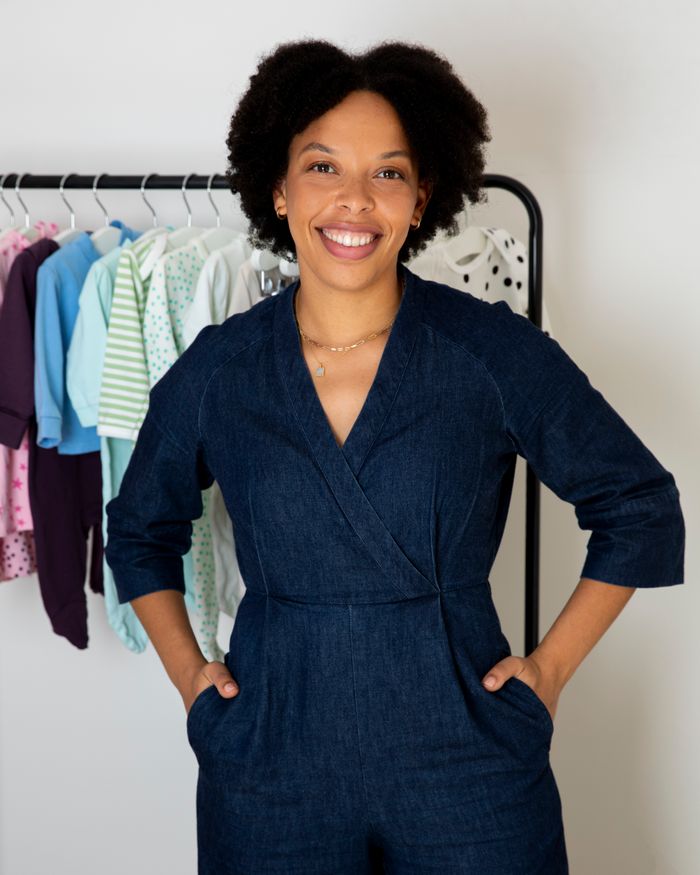 With babies outgrowing 7 clothing sizes in just 2 years, Bundlee provides a sustainable solution to the ultimate fast fashion
Founded by West London-based Eve Kekeh in 2018, Bundlee was started to provide a sustainable solution to buying baby clothes that are rapidly outgrown, in addition to providing a seamless rental subscription service that saves new parents time and money.
As any parent knows, dressing children can be costly and wasteful. According to a study from Ergo Baby, first-time parents in the UK spend nearly £1,000 on baby clothes in the first year alone.
By opting for a Bundlee rental subscription which starts at just £24 per month for a wardrobe of clothes (15 pieces to be exact), parents can expect to save over £700 on their baby clothing bill at the end of a 12-month cycle, in addition to having the benefit of a revolving wardrobe for your baby, and no need to go to the shops.
Your Bundlee is delivered to your door in reusable packaging, with a pre-paid returns label and care instructions. The cost includes insurance, so there's no need to worry about stains or wear and tear. You keep the clothes for as long as your baby needs (or fits into) them — the average is three months — and then return them in the original bag. Outgrown clothes are swapped for the next size up, sanitised, then sustainably shared with other renting families. You can read more about the renting process here.
Customers can rent from cult brands including Patagonia, Mori and Mini Rodini, as well as Bundlee Originals, modern classic made from oeko-tex cotton, and available at a lower price to designer brands.
According to a survey by environmental charity Hubbub, seven out of 10 parents still have clothes their children wore as babies even though they have long outgrown them, adding up to an estimated 183 million unworn items of baby and children's clothing piled up in wardrobes across the UK.
No one wants to contribute to the 350,000 tonnes of clothing that goes to landfills in the UK each year. Renting is a simple and circular solution that can help increase the longevity of clothing, and reduce the amount sent to overflowing landfills. Moreover, for each Bundlee rented, customers can reduce their CO2e emissions by 86% and save 96% of the water compared to buying, making Bundlee the go-to option for eco-conscious parents who want to make purchasing decisions to preserve a greener future for their children and generations to follow.
With customers embracing the fashion rental movement, it's only a matter of time before renting our children's clothes becomes the norm.
About Founder Eve Kekeh
Entrepreneur Eve Kekeh is the eldest of her family, and was shocked at how quickly her younger siblings grew out of their clothes. Growing up in a home surrounded by mountains of unworn baby clothes and stressed-out parents in a constant cycle of buying, and then storing unwanted clothes, she decided to create a solution, and that's how Bundlee was born.
Bundlee is backed by a group of savvy sustainable investors, including the first investor in Mindful Chef, one of the UK's most successful subscription businesses.
Eve was awarded Innovate UK funding from the British Government and named alongside Greta Thunberg in Forbes '30 under 30', in the social entrepreneur category.
Since lockdown began, Bundlee has seen a staggering 285% increase in subscribers and continues to grow.
'It's such a shame that sometimes the"sustainable" options in life can often be more expensive, less effective, and ultimately difficult to slot into our busy lives. I started Bundlee to help new parents save much-needed time and money, with the sustainability savings from rental built into the core of the business. If we want consumers to make sustainable choices, it's up to us, the entrepreneurs and business owners to come up with innovative products and services that do all the hard work, and make the sustainable choices a no-brainer', Eve Kekeh, Founder of Bundlee.
Customer Reviews
"Having the option to rent baby clothes and swap them for bigger sizes when needed is so convenient. Being a first-time mum I didn't realise just how quickly babies really do grow; we have clothes that my daughter received as gifts which she simply did not get a chance to wear. Using Bundlee has helped me to prevent overspending. I am more than happy with my personalised subscription as I enjoy choosing what pieces my daughter will wear. I am pleased with both the Bundlee options and a range of pieces from other brands" -- Bundlee Customer Dessy Adesuwa
"We love using Bundlee, it fulfills two desires. One to take care of the world better by buying less and two getting hold of beautiful clothes to dress Arla in. It's so satisfying repackaging up and sending back the items once she's grown out of them." -- Bundlee Customer Lucy Ward
"I get such peace of mind knowing that I can just swap up when he grows. We're also very into renting everything from clothes to slings to toys and all the other baby kit! It's good for the environment and good for our loft space." -- Bundlee Customer Alejandra Hering