28 Sep 2022
DforD Gown Press Release 2022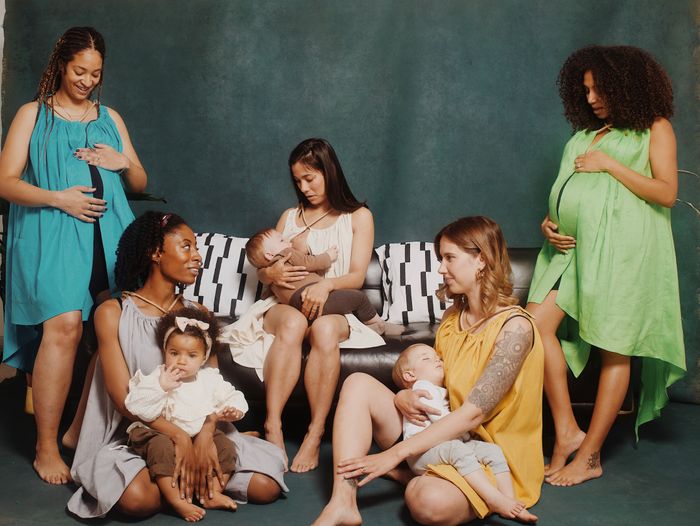 Trusted Doula Designs Inspired Gown for Pregnancy, Birth and Beyond
Created by Midwife and Doula Dionne Goldson, the genius gown not only provides essential comfort and movement during labour, but it also facilitates precious skin-to-skin aHer birth and offers modesty while breastfeeding. Made fairly in London using sustainably sourced linen the innovative gown is truly unlike anything else, offering mums-to-be maximum comfort and movement, while taking care of mother nature too!
Truly multi-purpose, the striking design can continue to be worn as a chic and stylish beach cover-up or a summer dress for years to come.
Made in the UK, this chic and unique garment was designed with careful considerations from D for Doula's background in both Midwifery and Textile Design. Having quite literally thought of everything, the super stylish D for D gown has been designed to perfection.
From the front opening to aid examinations during pregnancy and for monitoring the baby, to the shoulder fastening for easy removal if the IV fluids/drugs are running, it also has an adjustable fit and fully opens at the back for epidural entry. The machine washable garment fully closes at the front using drawstring, has a handy side pocket and is available in UK sizes 6-20, pregnant or not.
Founder and creator Dionne said:
"In my role as a midwife I was forever disappointed with the gowns women were given in labour and strongly believed they were not fit for purpose. Teaming my knowledge and passion for fashion and the environment, along with my expertise as a Midwife and Doula I felt sure I could create a gown that did a great job and so much more."
She continued: "I set myself a brief (it wasn't easy) to design a gown to be worn throughout pregnancy, during labour and aHer birth. It should meet the needs of the wearer first, facilitating skin-to-skin contact between parent and baby, as well as the clinicians who serve them – and so much more! I am delighted with the final DforD gown, here's to liberating women in labour, ensuring they are provided a functional and stylish gown that will stand the test of time."
ENDS
RRP: £189 | Stockist: haps://www.dfordoula.com/the-dford-gown
For more information, images or samples please contact Lisa Bryant at bumpPR on 07737431511 or email lisa@bumppr.co.uk
https://vimeo.com/747289181