20 Feb 2023
Early Years Soft Diversity Dolls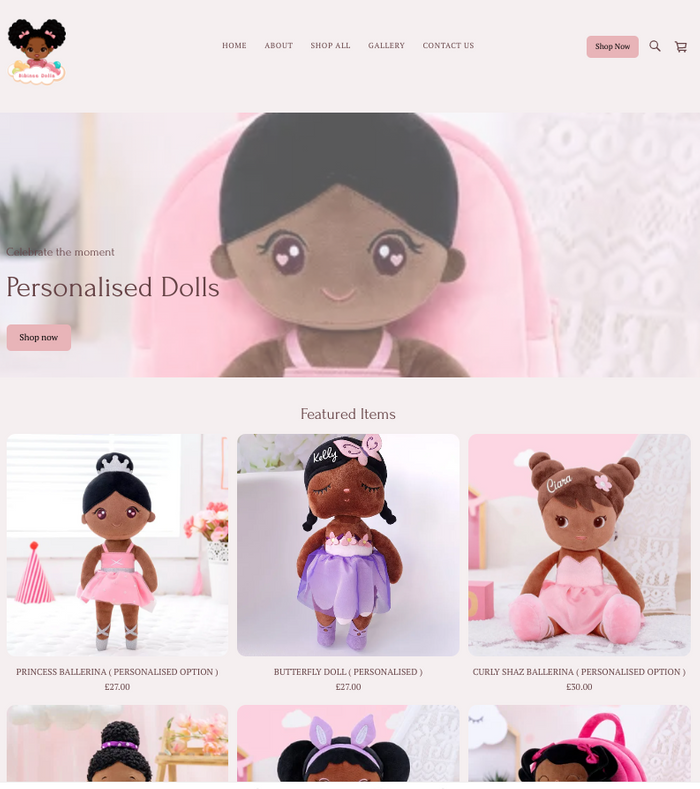 Early years soft diversity dolls, helping to encourage learning through play and positive representation
Representation Matters,
Look up Soft Black Dolls on Google and you will be pushed to find a large selection of dolls available and an even smaller number based in the UK.
Go to your local toy store or supermarket and the choices become even more slim. The projected revenue for Plush Soft Dolls in the UK alone is GBP1.25 Billion. What if i told you that within that huge figure not even 1% is allocated to the sale of Black Soft Plush Dolls. And why is that? because it's just not available on the high street or sold by many
retailers.
Before becoming parents we were unaware at how poorly the ethnic minority in the UK is represented in the Toy industry especially within the Soft Toys aimed at NewBorns to 5 Years old.
After struggling to find toys of black heritage for our Sons and Daughter we decided enough was enough and we would launch our Own Toy Brand that allows users to shop from a range of designs delivered at the highest quality.
It was important to us that our children were aware that their first dolls could be a resemblance of them and not a teddy or rabbit or elephant. Something that they could cuddle with at night. Their first Best Friend.
So we started Bibinee Dolls ( Bibinee ) meaning Black in ( Twi ) from the Ashanti Ghanaian language.
Our dolls are machine washable and we are growing everyday with new designs for boys and girls to create a variety. Our mission is to also create a wider variety of black boy soft dolls steering our children away from cars ,comics, dinosaurs and other stereotypical toys, allowing boys to feel comfortable with playing with a doll that resembles them positively.
We are seeking retailers, bloggers, media outlets to join us on this journey and expand the brand thereby creating more awareness and choice within the marketplace.
We would love to send you a sample of one of our dolls and hope you will love it as much as we do and thereby choose to retail it or showcase it on your platform.
We hope to hear from you very soon
Thank You
Bibinee Dolls