24 Nov 2021
For Aisha partners with Ardo to give away a first-year feeding bundle worth over £300!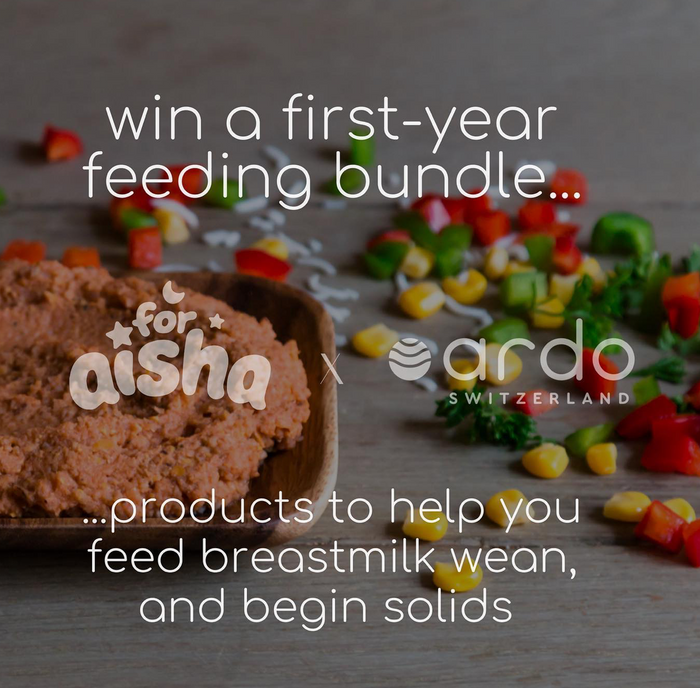 The Baby Friendly Initiative with UNICEF is fast approaching, with their virtual event landing on the 24th November. This initiative supports maternity, neonatal, health visiting and children's centre services to transform the care of little ones and their parents.
With this wonderful organisation in mind, For Aisha wants to do everything they can to ensure babies get the best nutrition possible for development and growth- and this should start from birth. Their nutritious range starts from 7months, so they've decided to partner with Ardo Breast Pumps to ensure little ones get what they need before the weaning stage begins.
Ardo promotes the NHS recommendation to feed breastmilk exclusively until 6months of age, which is a fantastic way to ensure the good health of your little one, as well as yourself! They recognise the importance of bonding from birth, and breastfeeding is a great way to do this. It nourishes your baby while encouraging closeness, and is thought to have a number of benefits for mum too- such as a lower risk of breast and ovarian cancer, osteoporosis (weak bones), cardiovascular disease and obesity.
Ardo will be giving away a variety of their high-end breastfeeding products such as an Alyssa Breast Pump, reusable breast pads and more to one lucky winner, suitable for use during your breastfeeding journey. Alongside this, For Aisha will provide an entire month's worth of their halal and dairy free baby food, suitable from 7months+.
To be in with a chance of winning this incredible first-years feeding bundle worth over £300, entrants simply have to follow the instructions on the latest Instagram post from both companies.
A great high-value giveaway from two very reputable brands!