30 Sep 2021
Introducing Annabel Karmel's NEW Clothing Range with Iconic British Childrenswear Designer Rachel Riley!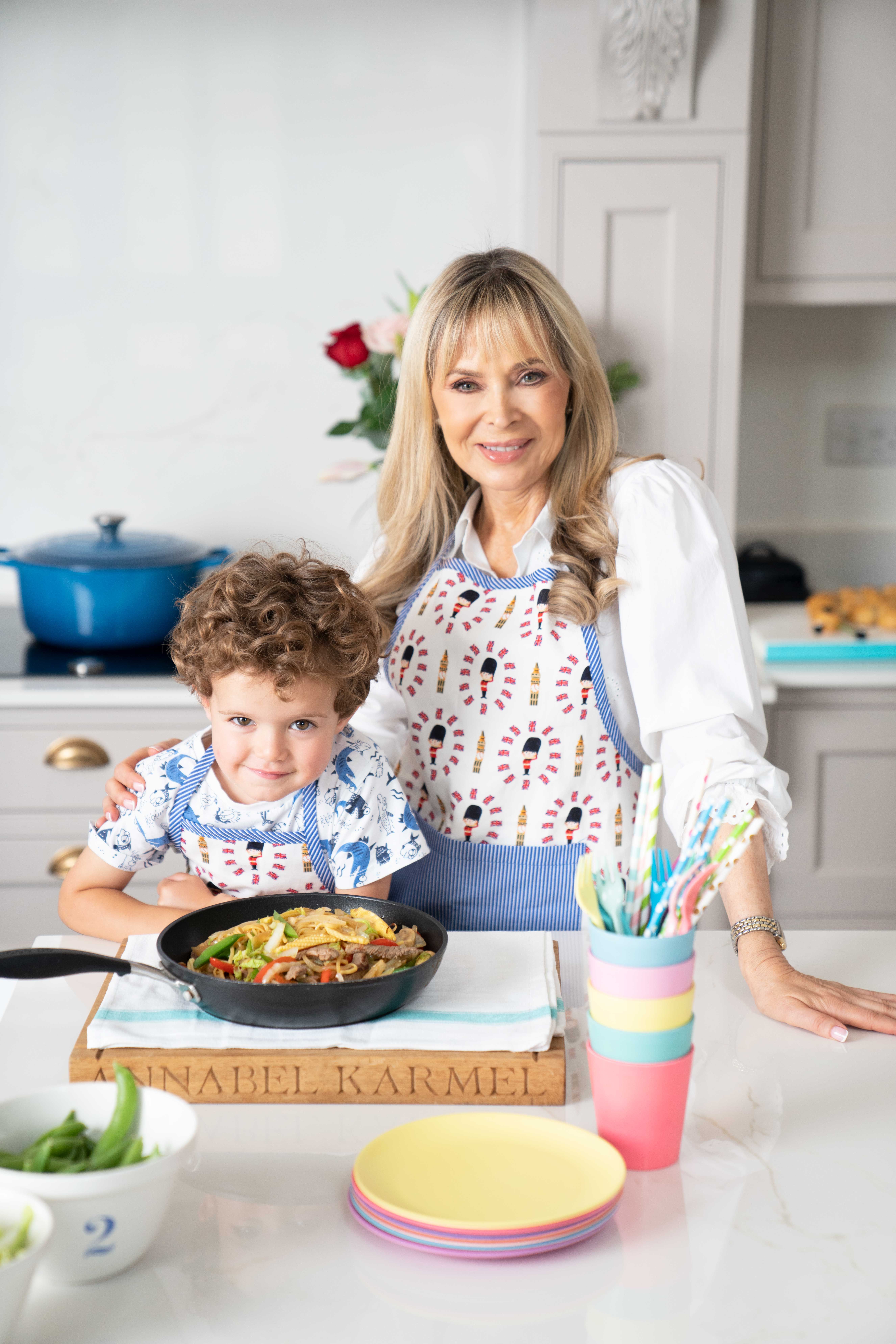 We're so thrilled to share Annabel's new collaboration with iconic British designer Rachel Riley! Rachel Riley represents excellence and expertise in children's fashion, with over twenty years' experience and international acclaim.
The collection comprises of illustrations from Annabel Karmel's best-selling cookbooks brought to life by Rachel Riley on a range of baby and toddler clothing and accessories.
Expect adorable aprons, beautiful bibs and muslins and many other winning pieces lovingly designed with foodie illustrations that'll spark a love for cooking.
As a special part of the range, you can personalise your little one's Babygro with bespoke embroidering that can be treasured for a lifetime.'
Buy individually or get your hands on the exclusive gift set which makes the perfect present for expectant mums!
All of the gorgeous products come in three delicious designs; a lemon and orange print that'll add some zest to your life, a jelly illustration that's so sweet it will have you jiggling for joy, and a quintessentially British beautiful beefeater design, guaranteed to make your little soldier stand to attention!
From the teeniest of babies to toddler and kids ( the range starts from 6 months to 3-years), you can twin with your little one in the gorgeous matching adult aprons ' as they say, twinning is winning!
Prices start from '9 upwards and are available to buy online at'https://www.rachelriley.co.uk/collections/rachel-riley-x-annabel-karmel''
https://www.annabelkarmel.com/rachel-riley-clothing-collaboration/