14 Feb 2022
MAM HONOURED WITH EU PRODUCT SAFETY AWARD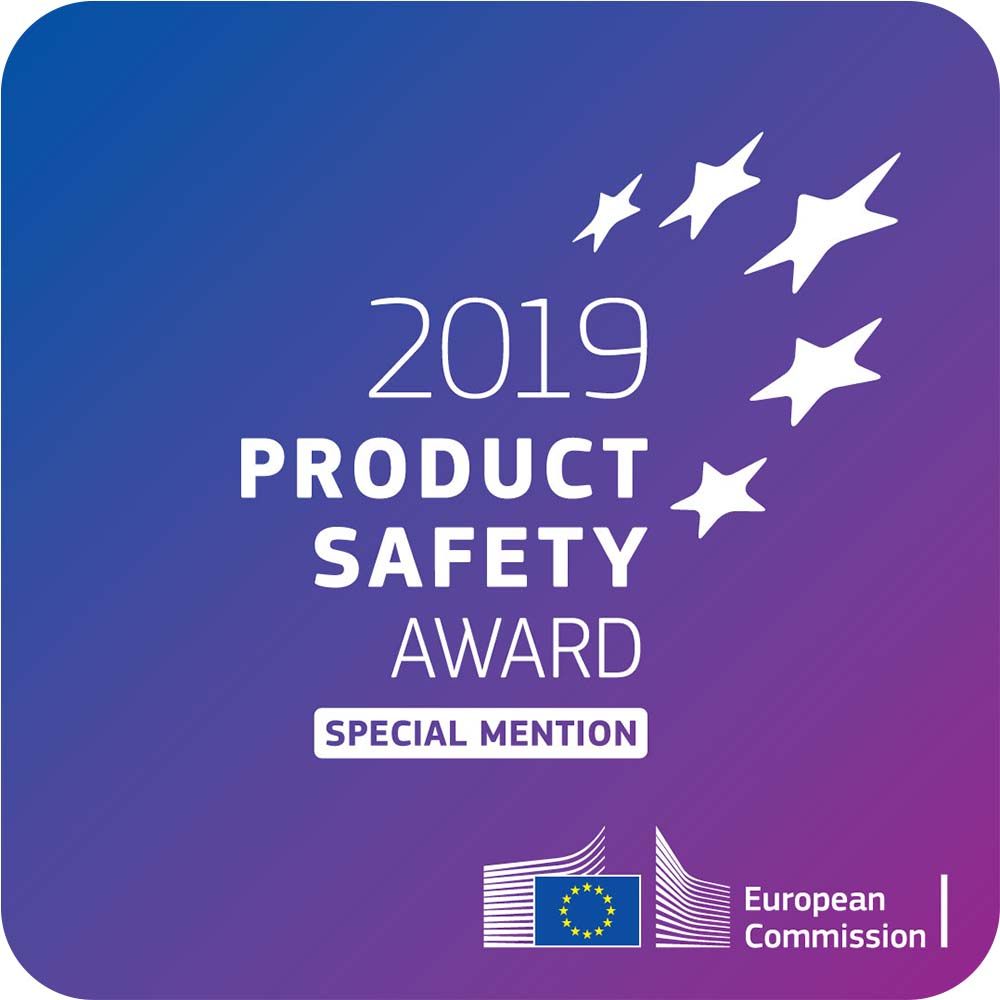 The EU Product Safety Award
On the 2nd October 2019 in Vienna, the EU Product Safety Award honoured businesses that not only put safety at the forefront of what they do, but who also put substantial efforts towards protecting consumers. MAM, as the leading brand of medically sound and innovative baby products, was granted this prestigious award on September 26, 2019. This was bestowed upon them in Brussels by Vera Jourova, the European Commissioner for Justice, Consumers and Gender Equality.
MAM received a Special Mention Award for setting and exceeding product safety standards for the company's pacifiers and feeding equipment. This is down to the leading role MAM has played in developing relevant standards, and raising the level of safety throughout the industry.
MAM's Testing Criteria
The company's internal requirements and testing criteria go above and beyond the norms. MAM pacifiers alone are subjected to 40 different testing methods, before being made available for purchase. MAM bottles also must pass 28 different tests. The company, which has established its own research department works closely with medical experts and parents in the development of its products.
"We are honoured to be recognised by the European Commission with this prestigious Product Safety Award. For more than 40 years we have positioned ourselves as an industry leader in product safety, our top priority being the development of products for the well-being, safety and health of babies", said Peter Rohrig.
About MAM
MAM was founded over 40 years ago with the firm conviction that there is nothing that creates a more lasting effect than focusing on the healthy development of babies. As an Austrian brand, MAM currently has over 950 employees and sells more than 70 million products a year in almost 60 countries. "Every baby and mother is unique and this fact lies at the heart of our research and development. When it comes to the question "Perfect design or medically tested functionality or even safety?" there is no either/or. Together, we design products that provide the best support for babies for their individual, natural development", says Peter Rohrig, founder and CEO of MAM. To find out more about MAM, visit mambaby.com.
About the EU Product Safety Award
Young children are a particularly vulnerable group when it comes to product safety. With the product safety award, the EU recognises companies going above and beyond the requirements set down in EU law for even greater consumer safety. By showcasing these best practices, the European Commission wants to inspire other businesses to do the same, raising the level of consumer protection across the EU.
https://youtu.be/Y-96m9nIXhU