02 May 2023
Mee-go LTD's Twin/Double Pram Release!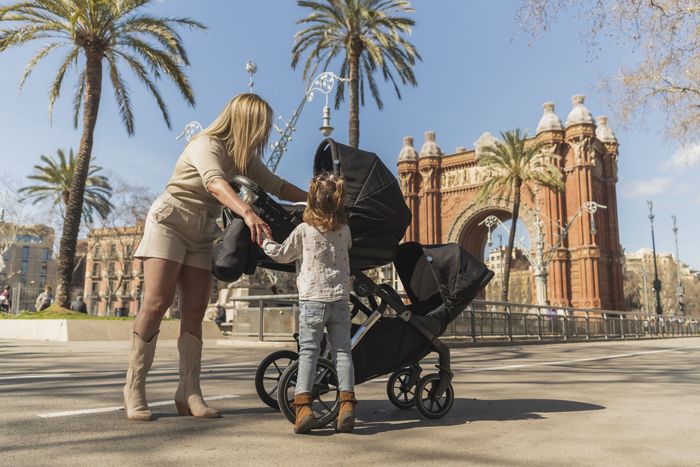 Statement
Mee-Go, the leading brand in baby mobility solutions, has just announced the launch of its new range of prams. The range combines style and functionality, providing parents with a versatile and practical option for their little ones. We have our new single/double/twin stroller: the UNO+, which is our first ever double/twin pram! In addition, we are showcasing our lightweight and compact Pure Travel System, which was released last year!
Mee-Go has long been synonymous with quality and innovation, offering parents a range of mobility solutions that cater to their specific needs. The new range of prams builds on this legacy, featuring products that are not only stylish but also practical and easy to use.
"We're thrilled to announce the launch of our new UNO+," said a spokesperson for Mee-Go. "We've worked hard to create products that meet the needs of modern parents, who demand style and convenience without compromising on quality or safety. We're confident that our new range will exceed their expectations."
The new range of prams includes a variety of four colourways, each designed to suit different styles and preferences. All colours come with a range of features designed to make life easier for parents, including adjustable handles, multi-position recline, and a folding mechanism which allows the twin to be folded with both seat units on the tandem!
Mee-Go prams are designed with safety in mind, featuring a sturdy yet lightweight frame and a secure harness system. The range also includes a selection of accessories, such as rain covers, footmuffs, and changing bags, to ensure that parents have everything they need when on the go with their little ones.
Mee-Go prams are available from selected retailers all over the UK and now even overseas. With their stylish design, practical features, and exceptional quality, they're sure to be a hit with parents and their babies alike.