04 Jun 2022
New PRIAM and MIOS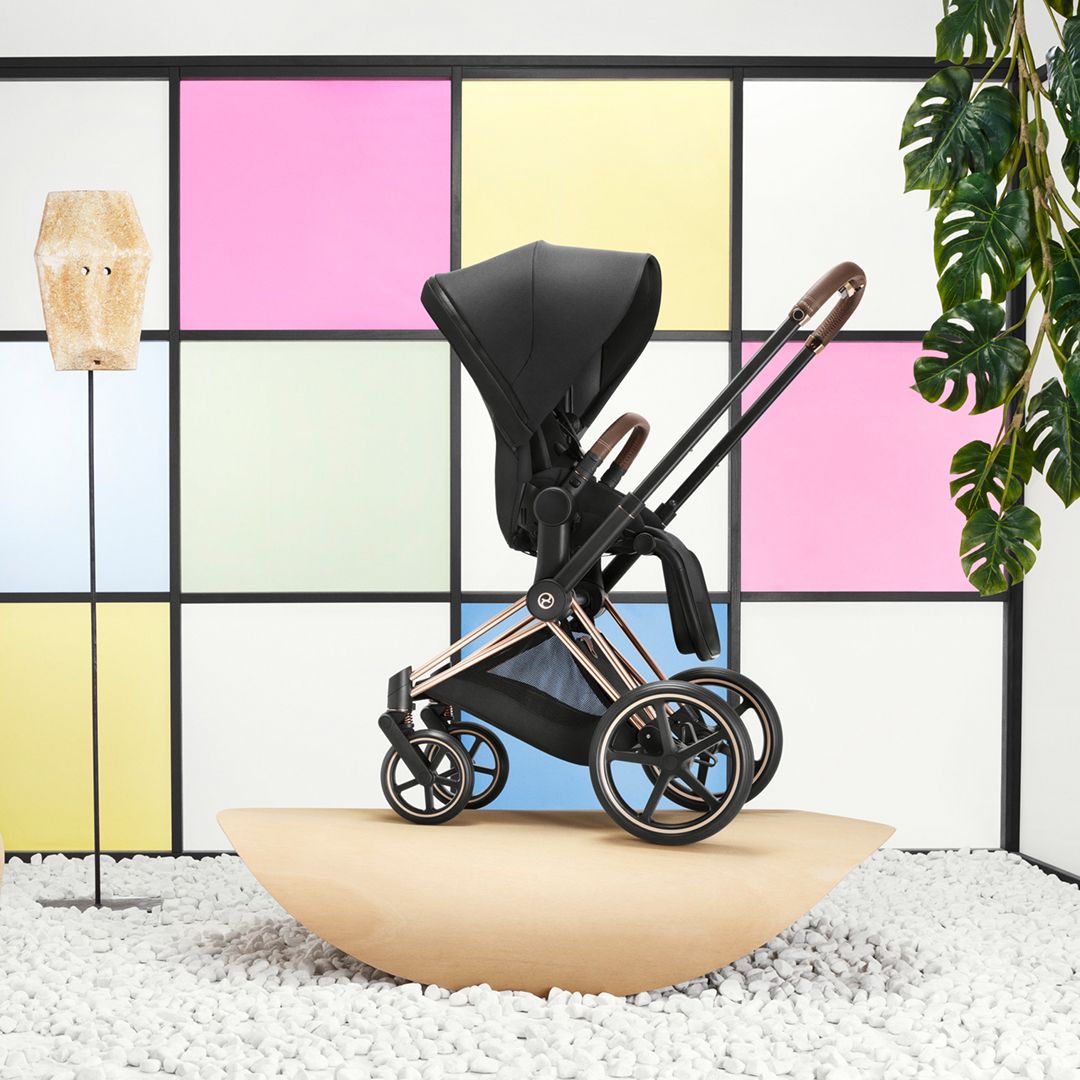 Globally renowned for its luxurious car seats, baby carriers, and pushchairs, CYBEX launches the newest versions of its hero products, the Platinum strollers PRIAM and MIOS. Favoured by celebrities and royalty alike the PRIAM and MIOS don't just aspire to iconic status, they achieve it.
The CYBEX Platinum strollers have already revolutionised the industry by combining ultimate functionality with timeless design elements. The new versions continue to feature high quality materials and all of the unique functions parents have come to expect from CYBEX, as well as introducing new innovations such as the 'one-pull harness'.
Forever striving to make life that little bit easier for parents the new CYBEX one-pull harness takes safely securing the child to the next level, allowing parents to fit and fasten the harness at the same time with a simple pull of a strap. Already implemented in CYBEX car seats, this harness means it only takes seconds for the parent to safely strap their child into the stroller and with only one hand.' It's the perfect fit, every time.
'
As with previous versions, the new PRIAM offers four travel options in one frame as it is compatible with: the stroller seat which can be used in a lie flat position from birth, an infant car seat, the LITE Cot and the LUX Carry Cot which is now 0.2kg lighter and features a breathable base.
'
The height of the LUX Carry Cot has been increased by 12cm so that the baby is closer to the parent to support parent-child bonding. The closer contact means the parent can easily check in on their child and interact with them, providing reassurance for both baby and parent.
'
The PRIAM and MIOS blend seamlessly and stylishly into the parent's life. These singular design icons also open up a world of customization possibilities for the fashionable parent with four frame colour-ways to choose from and 24 interchangeable seat packs, available in classic colours, sustainable fabrics and four designer collaborations.
'
The CYBEX Platinum strollers PRIAM and MIOS are available NOW!
'
'
'