25 Feb 2022
Nimble Challenges Parents to Become the #MasterofMess at the Baby Show!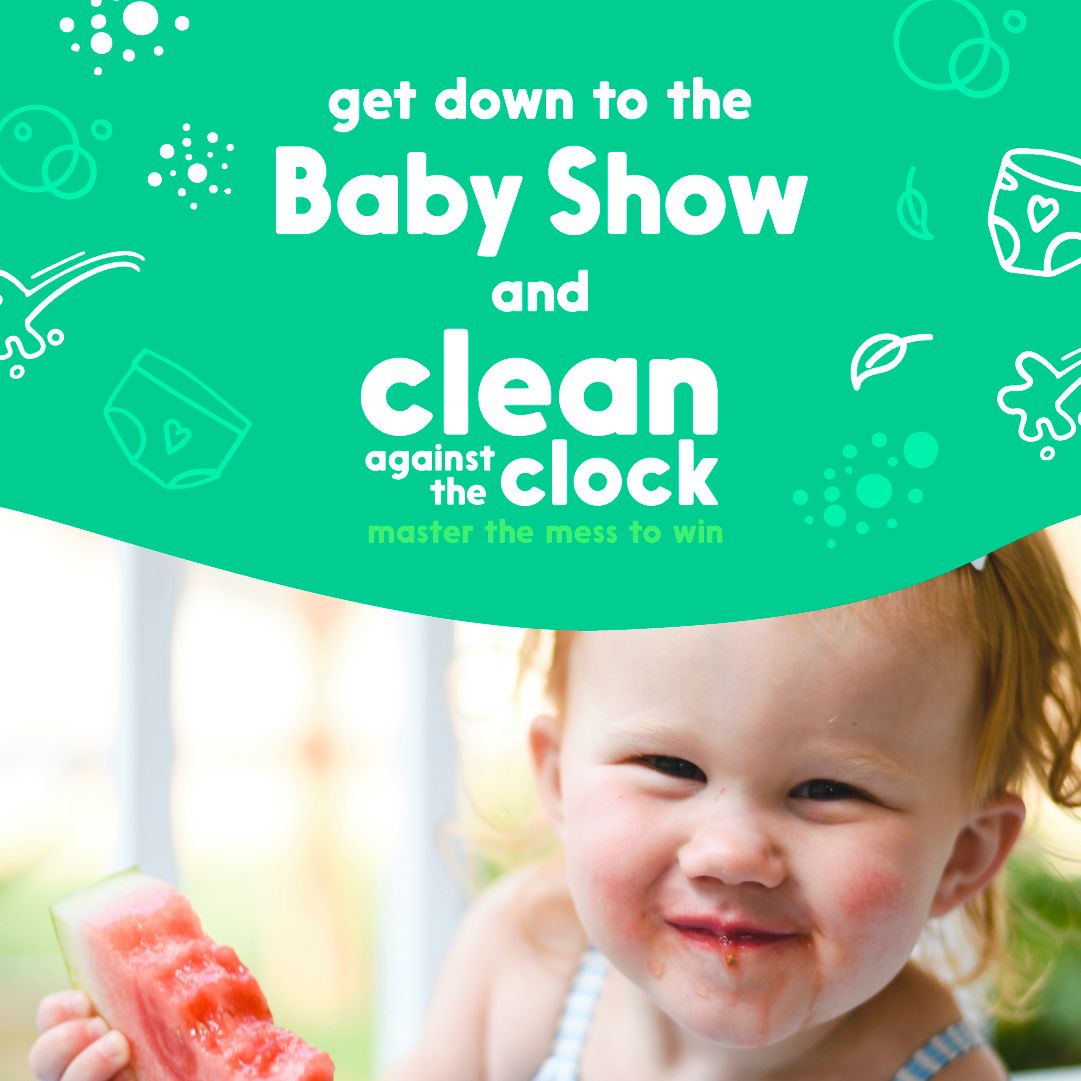 Nimble Challenges Parents to Become the #MasterofMess at the Baby Show!
Plant based family cleaning brand, Nimble, is challenging parents to see if they can become the master of the mess at the Baby Show this March! Putting expectant and new parents to the test, the Nimble stand will be full of exciting time trials and challenges, with the ultimate goal to get onto the competitive leader board to be in the chance of winning a year's supply of the gentle yet effective vegan cleaning products.
'
Using Nimble's ingenious plant based cleaning range, which will help to make the messy moments a bit easier, the Clean Against the Clock challenge will test the speed in which you can assemble baby bottles, change a nappy and clean a spill (using the brand's trusty Sticky Stopper surface cleaner!). Are you ready to go against the clock to become the #masterofmess?!'
Can you master the mess? It's time to put your skills against the clock in Nimble's ultimate baby challenge. Join the team at The Baby Show 4th-6th'March stand c30, ExCel London
'
Nimble is proud to offer parents a vast range of plant based cleaning products, true essentials for the family home. Hero products from the range include Sticky Stopper, the multi-use, bleach-free anti-bacterial spray covers cleaning for the entire house ' from highchairs to playmats ' there's nothing this magic formula can't tackle. Also, a must for every new parent, Milk Buster is a baby bottle cleaner uniquely designed to break down milk proteins and fats, keeping bottles squeaky clean.
'
The brand also has a trio of plant-based laundry essentials including Laundry Lover, a non-bio laundry detergent that effectively breaks down everyday stains, using plants rather than chemical nasties and Cuddle Lover, an allergen free fabric softener that's super safe to use on little one's delicates. Also available, for eco-conscious parents, Nappy Lover is a non-bio powder detergent, specially designed for cloth nappies!
'
Mess is a natural part of growing family life and Nimble is committed to providing parents with the most safe and convenient solutions to truly help them become the masters of the mess!
'
https://nimblebabies.com
'
ENDS
'
For further information, to receive images or samples please email Katie Knott at bumpPR: katie@bumppr.co.uk
'
Notes to Editors:
'
As a chemist with 10 years of experience in Unilever R&D, Nimble's founder Von Sy used his own savings to create the iconic Milk Buster, an innovative baby bottle cleaner that effectively removes milk residues by detaching milk fat and proteins from plastic. His niece's milk bottles were getting cloudy, smelly and regular washing-up liquids were leaving strong chemical smells and not even really working. Which is how Nimble began.
'
Nimble's products are all plant-based whilst doing the job just as effective as traditional solutions, without the need for harsh chemicals. The range was registered by the Vegan Society in December 2020, for their effective, plant-based products which are safe to use around kids, and have sold 250,000+ units in the UK and overseas since 2015.
'
Milk Buster is Nimble's hero product, a spray designed specifically to break down milk fats and proteins ' bye bye cloudy bottles! The range also includes Sticky Stopper, a highly versatile, bleach-free antibacterial cleaning spray. Washing is sorted with non-bio detergent Laundry Lover and Cuddle Lover, a fabric softener which leaves clothes snuggly soft! For eco-conscious parents, cloth nappies are cleaned easily with Nappy Lover ' a powder detergent specifically designed for reusable nappies!
'