20 Sep 2022
The Teatle Baby Bottle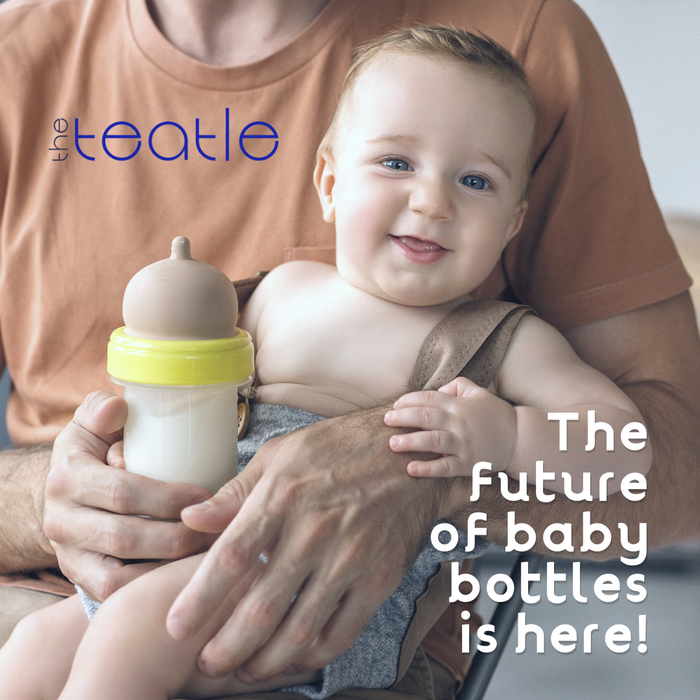 The Teatle is a new baby bottle with a unique and innovative design that sets it apart from any other product on the market
Breastfeeding and baby bottles are different and they will always be.
We can't change that, but we can bring them closer and make bottle-feeding a more natural experience for your baby.
​The Teatle is unique because its super soft and natural-shaped nipple is made with the REALATCH™ technology that is the closest design to a natural breast ever made to date. Compared to conventional baby bottles with a rigid nipple, the Teatle is easily moulded in the mouth and allows a natural, comfortable and bespoke latch.
Truly inspired by breastfeeding, The Teatle will help families to bottle-feed babies more naturally.
Key Features of the Teatle
· Super soft and natural-shaped nipple made with REALATCH™ technology
· More similar to a natural breast for a more comfortable latch
· Easier transition from breast to bottle
· Very effective anti-colic valve
· Very easy to use because made of 3 pieces only
· Can be sterilized in microwave and steam sterilisers
· Large bottle 200ml
· Sturdy and durable
· High quality and safe materials BPA, PVC, Phthalate Free
· Made in the UK
The Teatle is a start-up project aimed at the creation of a new generation of baby bottles TRULY inspired by natural breastfeeding.
For more information, visit www.theteatle.com
https://www.youtube.com/watch?v=FqWMhTC4C6Q