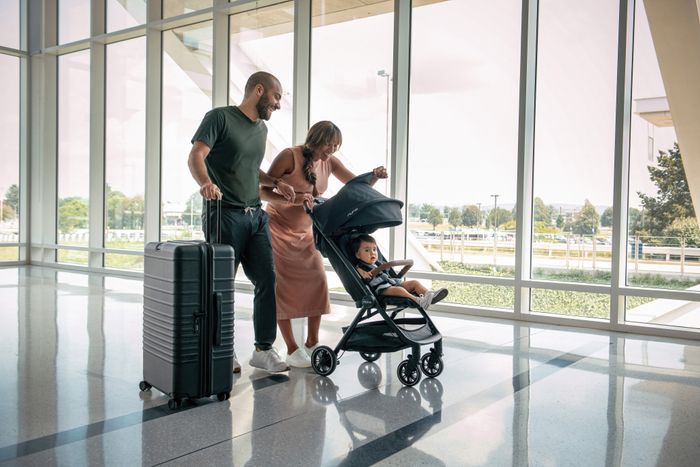 Nuna (www.nunababy.com/uk), the premium baby brand and number one choice for A-list celebrities, has just announced the launch of the new TRVL™ stroller (RRP £350) – where luxury and innovative features for city life and travel meet lightweight convenience.
Whether you're out and about town, travelling abroad or using public transport – an extra hand is always helpful for any parent. At the touch of a button, the TRVL™ folds itself into a compact package that stands on its own – saving on space and clutter.
The TRVL™ is ultra-lightweight, weighing in at just 6.7kg*, and doesn't compromise on quality. City living or jet-setting parents will love the luxe materials, sturdy frame, and innovative features, ensuring convenience for miles to go. The TRVL™ can be easily transported via the carry strap, push bar handle or transport bag** when folded.
*without arm bar
** must be purchased separately
The TRVL™ is travel system ready, simply attach the PIPA™ series infant car seat to the arm bar with one click, no adaptors are required. The one-handed, self-collapsing fold keeps your transitions simple and struggle free, whilst the MagneTech Secure Snap™ self-guiding magnetic buckle automatically locks into place.
The TRVL™ is available in two sophisticated fashions, caviar and hazelwood.