Happy Art Posters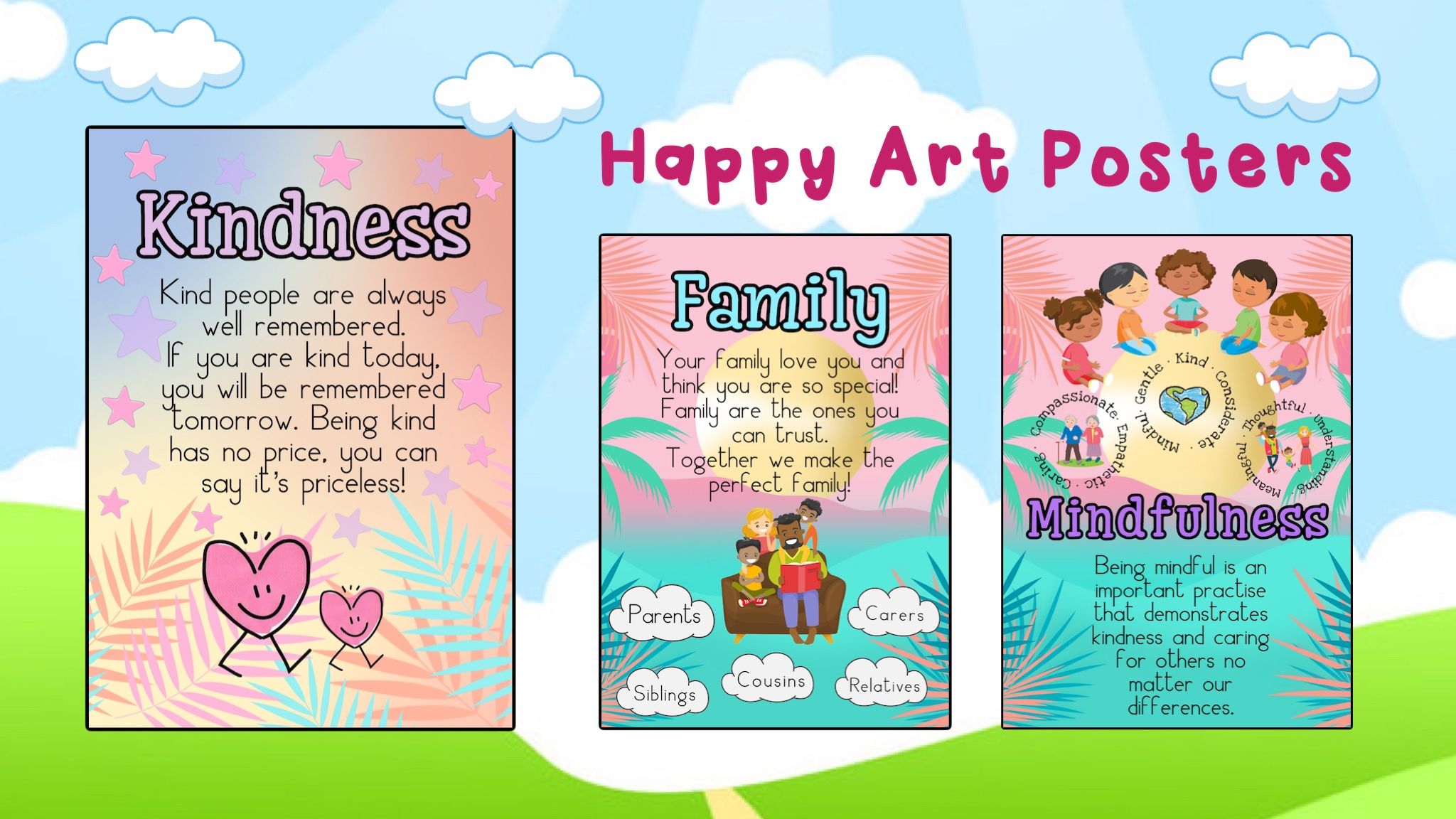 6 creative and colourful wall posters to encourage wellbeing and mindful practises into daily routines. Positive affirmations that promote positive thinking and acts of kindness for children of all ages.
Inspire happy thoughts with bright illustrations that children will find comforting and engaging.
A3 Premium high gloss finish H42cm x W29.5cm
Suitable for nurseries, bedrooms, playrooms, classrooms, libraries and other child friendly settings. 
Categories
ExCeL
Accessories
Childcare Nurseries
Education
Gifts
Healthcare and Wellbeing