Happy Heart Affirmation Cards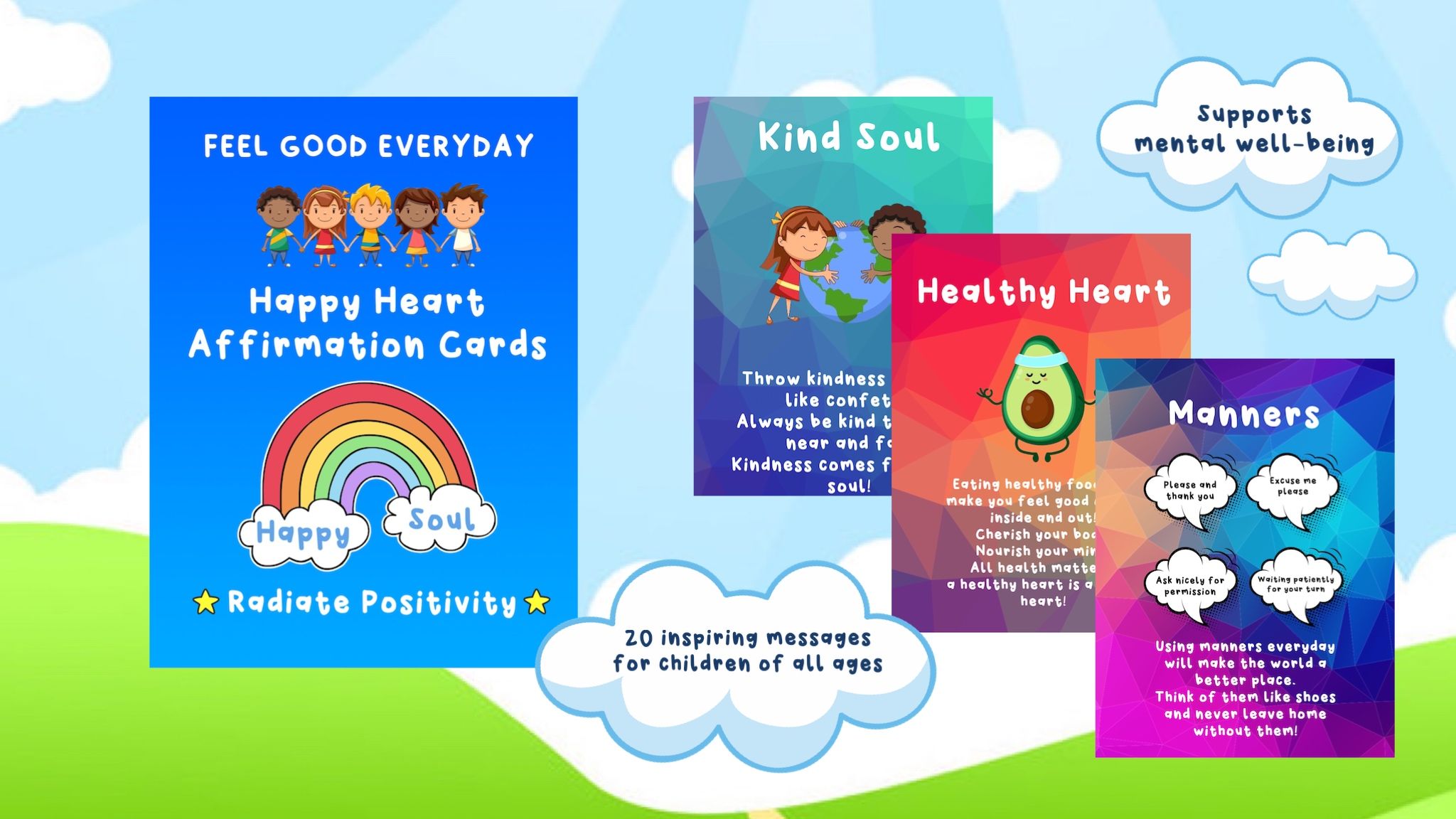 20 glossy, colourful, compatibly packed affirmation cards with child friendly imagery. These are a fun and informative tool for children of all ages.
-
Our affirmation cards can be used in many ways, introduced in mindful practises to encourage mediation and calmness in the early years of life. Encouraging children to express their emotions whilst encouraging a positive mindset. Promoting inclusiveness, compassion and understanding. Giving children the guidance and the know how to manage their emotions and reactions, whilst making wise choices that can boost self-happiness and form healthy relationships.
-
Allows children to express their thoughts and have deeper interactions with their families and peers, understanding the importance of being mindful of other people's feelings. Useful for language barriers and improving expressive vocabulary.
Categories
ExCeL
Accessories
Childcare Nurseries
Classes
Education
Gifts
Healthcare and Wellbeing