The Lionheart Story Book Collection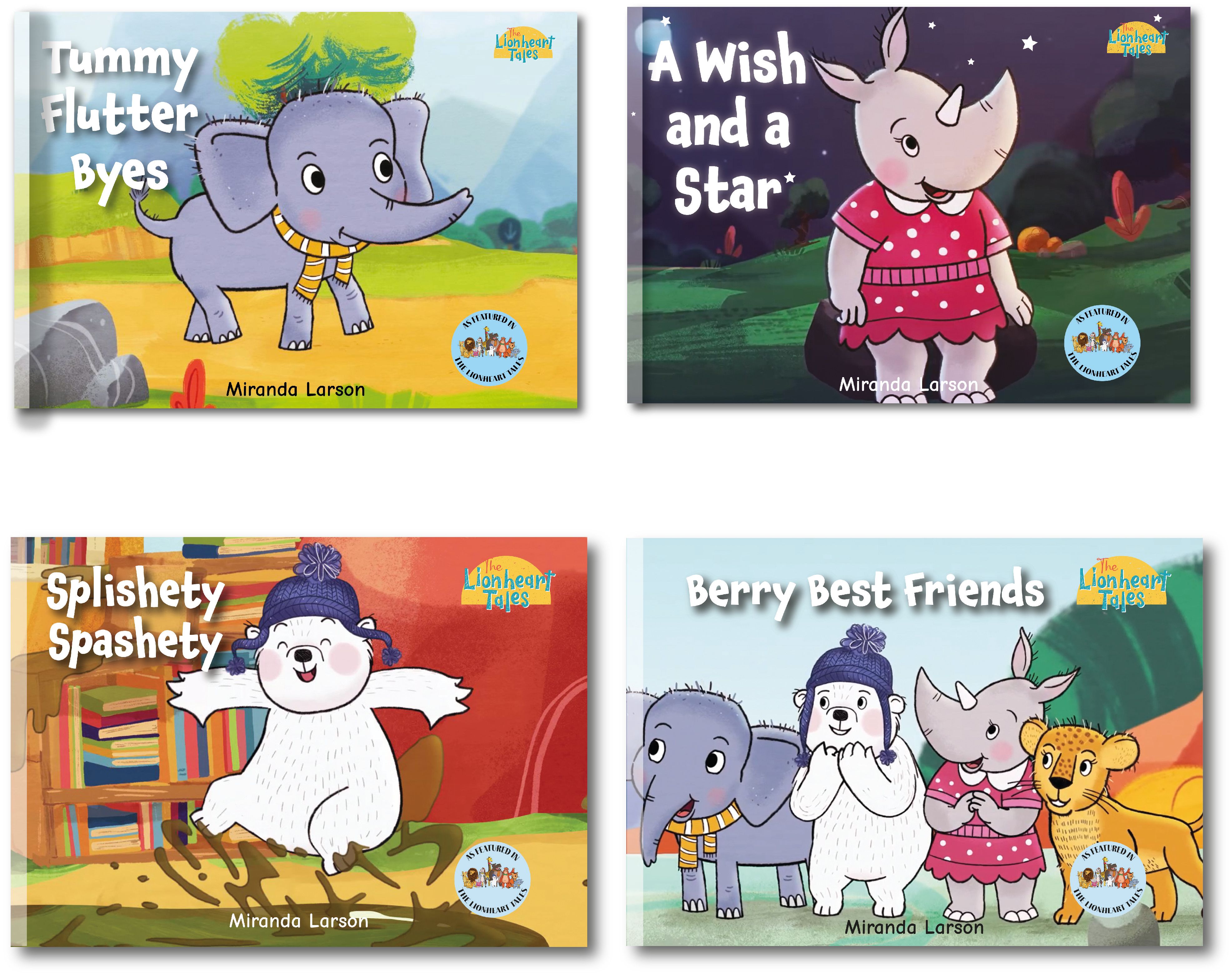 Let your imagination run wild with this great story book collection for children. Featuring 4 story books retelling the tales from Lionheart Town in story book format. Choose from 4 books:
Tummy Flutter-Byes
Mr Jasper has asked all the children to do a show and tell at school but Benji has a case of the 'Tummy Flutter Byes'. Read along to find out how Benji's friends help him find his courage on their adventures in Lionheart Town!
A Wish and a Star
Inspired by Gerald's special song about shooting stars, Bella has lots of questions! Her friends believe in wishes but Bella isn't so sure. Read along if Bella begins to believe in wishing on a star on her adventures in Lionheart Town!
Splishety Splashety
After a very rainy day, Ralphy goes on a 'Splishety Splashety' adventure around Lionheart Town. He is having so much fun and doesn't realise how much mess he is making.' Read along to find out how Ralphy meets the Spotted Bush Monster.'
Berry Best Friends
After a very rainy day, Ralphy goes on a 'Splishety Splashety' adventure around Lionheart Town. He is having so much fun and doesn't realise how much mess he is making.' Read along to find out how Ralphy meets the Spotted Bush Monster.'
Includes a 'Parent and Child Zone' at the end for parents to revisit the key messages from the story with children
250mm x 176mm
Perfect for parents and children to read together
Ideal for reading practice for older children
Suitable from 3+ years