My Little Coco Sleepy Head Sleep Well Gift Set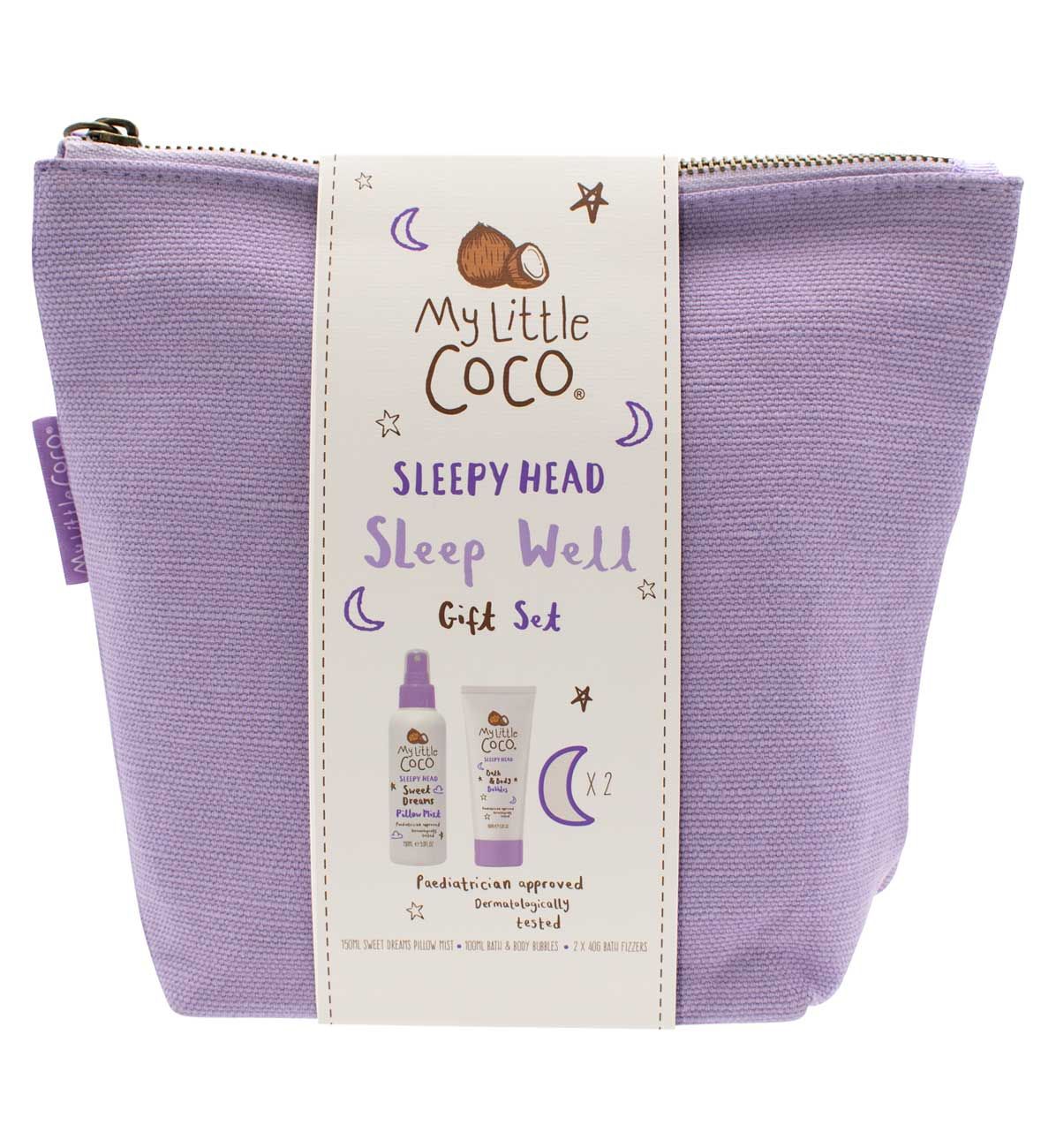 Enriched with nourishing organic coconut oil and delicately scented with soothing lavender, chamomile and vanilla. The Sleepy Head routine encourages a calm and restful slumber.
'
Our little bag of 'Sleep Well' saviours! Prepare your sleepy head for dreamland with a relaxing bath filled with the aroma of our bedtime Bath Fizz, cleanse skin with our Bath & Body Bubbles and complete the routine with a spritz of our night time Pillow Mist.
How to use
Tips:'
Sleepy Head Bath Fizz: Fill your bathtub with warm water, unwrap the Sleepy Head Bath Fizzer and drop in. As the fizzer draws in water, it will break apart and disappear leaving the Sleepy Head dreamland aroma filling your bathroom.'
Sleepy Head Bath & Body Bubbles: Add to warm running water for a foamy bubbly bath, or lather onto skin for a gentle cleanse.'
Sleepy Head Pillow Mist: Lightly mist onto bedding, pyjamas and sleep suits to finish off the Sleepy Head bedtime routine. Allow to dry prior to putting your little one to bed.
Categories
NEC
Bathing
Changing
Education
Gifts
Organic
Safety
Skincare
Sleep