LUXE MATERNITY & POSTNATAL LEGGINGS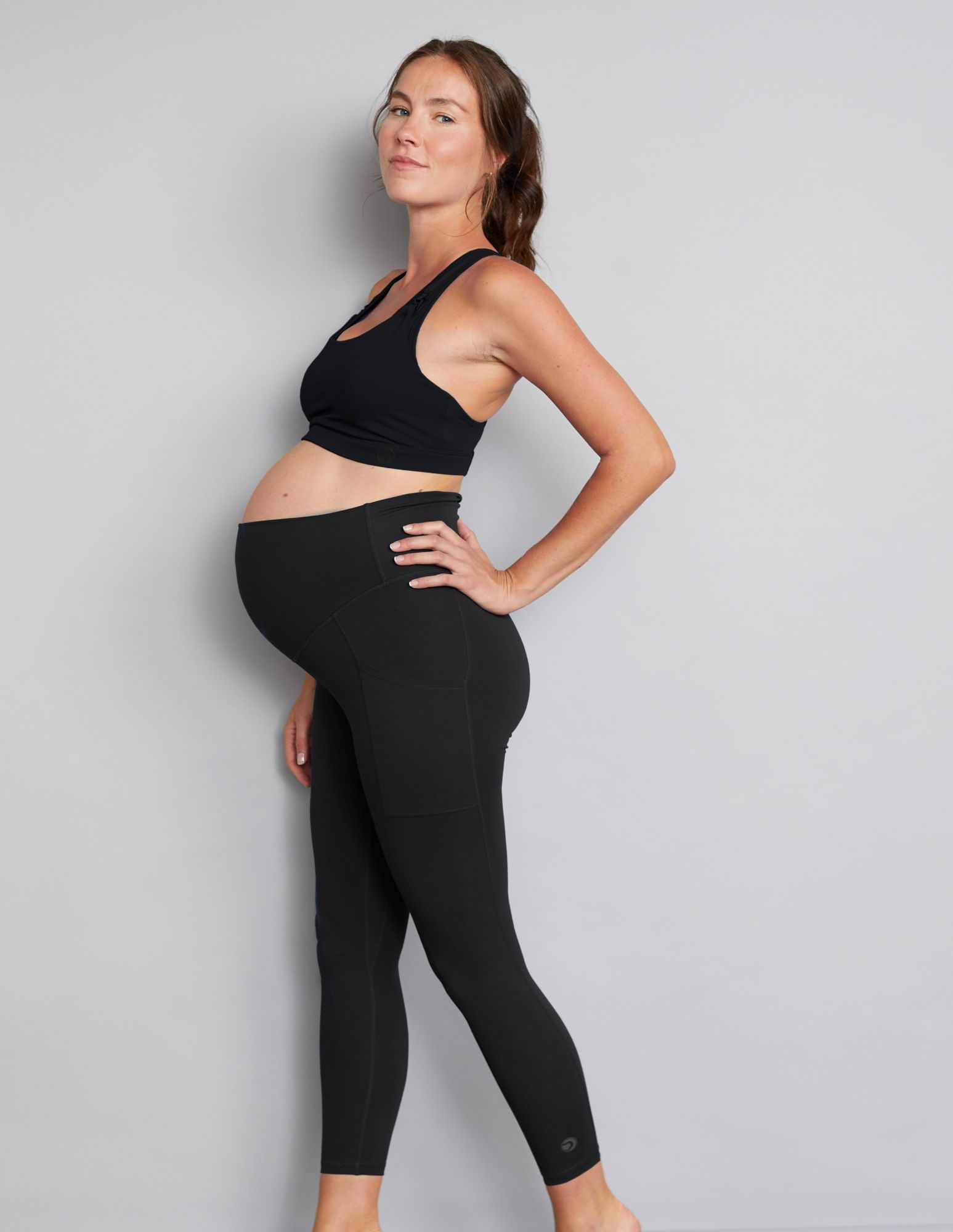 Named the UKs best maternity leggings by the Independent newspaper, Closer magazine and Mother & Baby, these beautifully soft, squat proof maternity leggings are designed to see you through every stage of your pregnancy and can still be worn postnatally too. The buttery soft fabric feels like a second skin and will stretch as you grow for a totally flattering fit.'
The wide, non-slip, over bump panel, provides support to your bump, back and hips as your baby grows. Feel like you need a little extra lift? Simply fold the panel over itself, under the bump for additional compression support in these areas.
Post-pregnancy keep the panel folded up for a great high waisted legging, or fold it down and wear as you would any other leggings. The low rise waistline has been specially designed to avoid irritating c-section scars, while the high tech fabric wicks sweat as you work out.
While these leggings are as comfortable for yoga as they are for more high impact activities, the luxurious fabric makes them as stylish for everyday wear ' which is exactly why they've been named the best maternity leggings many times over!
Categories
First Trimester
ExCeL
NEC
Olympia
Clothing (Maternity)
Healthcare and Wellbeing